Alaska Glacier Cruises – Ultimate Expedition
Cruise past Alaska's glaciers, fjords, and forests where you'll be able to see bald eagles, sea lions, humpback whales and more. Explore secluded coves by kayak or paddleboard.
Alaskan 14-Day Glacier Cruise
Alaskan Glacier Cruise Itinerary
This sample itinerary is only a guideline; variations may occur to maximize your experience.
Day 1 – Juneau, Alaska- Embark
You'll be picked up from the airport and taken to the check-in area. After boarding, the crew will welcome you with champagne. The ship will then set sail for a week of scenic channels and wilderness, with fresh local cuisine served on board. (Dinner Included)
DAY 2: Saint James Bay Park
Start the day with a morning stretch on deck with your guide. Your captain will choose the best spot for activities such as paddleboarding, kayaking, and exploring the Tongass National Forest. Listen to your guide's stories about the area's history. (Breakfast, Lunch, Dinner Included)
DAY 3: Haines
Explore the outdoor adventure hub of Haines, with its snowcapped peaks, hiking trails, kayaking, and rich history. Your expedition team will share the history of this former trading outlet for the Chilkat Tlingit and its European and gold rush influences. Take a self-led tour of the city. (Breakfast, Lunch, Dinner Included)
DAY 4: Icy Strait / George Island
Take in the beautiful scenery of the northwest corner, from kelp-lined channels to hemlock and spruce forests. Explore the rugged shore with a skiff or kayak and look for sea lions, sea otters, and other wildlife. Take a hike on George Island and visit a World War II cannon. (Breakfast, Lunch, Dinner Included)
DAY 5: Lisianski River / Pelican Town
Visit the small fishing community of Pelican and go on a hike along the Lisianski trail or through the Bohemia Basin. Explore the coast in a skiff or kayak and look for brown bears, whales, deer, and sea otters. (Breakfast, Lunch, Dinner Included)
DAY 6: Glacier Bay National Park
Watch sea lions at play and spot rare birds, including black oystercatchers and tufted puffins. Explore the Tidal Inlet, home to bears, wolves, mountain goats, and eagles, and see the Margerie and Grand Pacific Glaciers. (Breakfast, Lunch, Dinner Included)
DAY 7: Chichagof Island & Neka Bay
Spot humpback whales in the remote passages and anchor in a Chichagof Island inlet. Load up your backpacks and explore the area with skiffs, paddleboards, and kayaks. Keep an eye out for seals and other wildlife. (Breakfast, Lunch, Dinner Included)
DAY 8: Juneau
Take a ride up the Mt. Roberts Tram for views of the forest or visit the Alaska State Museum. Both options include a lunch voucher for a local restaurant, and laundry service is provided. (Breakfast, Lunch, Dinner Included)
DAY 9: Tracy Arm / Fords Terror Wilderness
Cruise past floating ice chunks in the Tracy Arm / Fords Terror Wilderness area, a designated wilderness with 600,000 acres. If conditions allow, take a skiff to get up close. (Breakfast, Lunch, Dinner Included)
DAY 10: Frederick Sound
Spot humpback whales in Frederick Sound and go on a day of adventure with your guide team. Your captain will navigate to Port Houghton for a day of activities. (Breakfast, Lunch, Dinner Included)
DAY 11: Thomas Bay / Wrangell Narrows
Today, you'll be exploring the backcountry of Alaska's wilderness. You can kayak and take a skiff ride in the almost clear water, hike near the Baird Glacier, or take an interpretive walk through a meadow and into the forest. In the evening, you'll navigate through the Wrangell Narrows, nicknamed "Christmas Tree Lane" for its bright red and green navigation lights. (Breakfast, Lunch, Dinner Included)
DAY 12: Blashkee Islands
Spend the day exploring the Blashkee Islands with activities like hiking, kayaking, snorkeling, and full-day excursions. Get ready for a full and adventurous day. (Breakfast, Lunch, Dinner Included)
DAY 13: Behm Canal
Explore the remote waterways of Behm Canal and Tongass National Forest, where you'll see wildlife like black bears, eagles, and mink. Take a low-elevation hike near clear streams, go on a guided paddle in tiny waterways, and see marine life like orcas, porpoises, seals, and otters. (Breakfast, Lunch, Dinner Included)
DAY 14: Misty Fjords
Today, you'll visit the Misty Fjords National Monument, a breathtaking place that represents nearly every ecosystem in Southeast Alaska. You can kayak in Walker Cove or Rudyerd Bay, take a skiff ride to the base of a waterfall, or simply float and take in the beauty. Your captain will join you for a farewell dinner to celebrate your Alaskan journey. (Breakfast, Lunch, Dinner Included)
DAY 15: Ketchikan, Alaska – Disembarkation
After breakfast, you'll say goodbye to your crew and either transfer to the Ketchikan airport or continue your hotel stay or land tour. (Breakfast)
Passport required (non USA citizens). Itineraries are guidelines; variations in itinerary and the order of days may occur to maximize your experience.
Need to Know
Beginnings
After meeting your fellow travelers, your Alaska Glacier Cruise will set sail from Juneau, Alaska headed toward the Tongass National Forest.
Endings
The last night on the ship, you will have a special farewell dinner, and the next morning after breakfast, you will disembark and be transferred back to the Juneau Airport for your flight home.
Price Includes
All on-board meals; premium spirits, wine, and microbrews; non-alcoholic beverages; exclusive transfers and baggage handling between airport/vessel on embark/disembark days; entry fees to national parks/preserves; all adventure activities and equipment from the boat. Your vessel also has wellness offerings such as hot tubs, sauna, fitness equipment, yoga mats, and a massage room.
Weather
You will find Alaska's summer temperatures surprisingly pleasant. Daytime highs for June – August range from 60°F – 80°F. Nighttime lows are refreshingly cool, dipping into the 40's – 50's. May is usually 5°F – 10°F cooler. During this time of year, expect a few days of cloudy weather and rain, but also some clear days. Look forward to long daylight hours and enjoy the beautiful light change on the landscape.
Group Size
The Alaska Glacier Cruises have a maximum number of 42-44 guests and a generous guest to guide ratio of 2.5 guests for each crew member. This means that you will have plenty of opportunities to learn about the landscape, ecology, and culture of the area, as well as have expert instruction for all your adventure activities.
The Boat
Your vessel will depend on which launch date you choose. All ships offer ample vantage points for taking in the sights. Ships carry all the adventure equipment for guests including kayaks, paddleboards, inflatable skiffs, hiking poles, and more. Each cabins is equipped with a view window, TV and DVD, iPod docking station, private bath with shower, and generous closet space. Your vessel will also include a comfortable lounge and library, and comes equipped with a hot tub, sauna, fitness area, and massage suite to enjoy.
Meals
You can look forward to a delicious daily menu filled with meals that include locally sourced ingredients, such as fresh Dungeness crab or Alaskan prawns. For breakfast – you can choose from an early riser breakfast with fresh baked pastries and fruit or a full breakfast with hot, cold, and specialty dishes.
At lunch – you will find a range of salads, sandwiches, and homemade soups. For happy hour – enjoy a cocktail and hors d'oeuvres in the lounge. During dinner -choose from several entrées including fresh, local seafood and meat or a vegetarian dish with a chef-selected wine pairing. Be sure to leave room for an indulgent dessert, such as tiramisu.
What to Expect
Gear Up
Travel in Alaska is often characterized by its cool, humid climate. We recommend investing in good rain gear, quick drying base layers, warm socks, and a solid pair of calf height rain boots with a good rubber sole. Every adventure is better with the right gear!
Full Schedule
This expedition cruise consists of a flexible, fun, and full itinerary. Your days will be filled from the moment you wake until you retire to your cabin with chances for group meals, off-ship outings, and presentations in the evening. Choose to participate in the activities and presentations each day or sit them out, but one thing is for sure, this cruise will keep you moving!
Adventure Specialists
We've been connecting our clients to water adventures around the world since 1987. We partner with select outfitters who share our values and are pros at creating exceptional experiences. There is no fee for our service; we earn our commission from the outfitters we represent, and the cost of your expedition is the same as booking direct.
Choose Your Adventure
Sea Kayaking Tours
Our sea kayaking adventures explore remote territory in Baja, British Columbia, and Belize.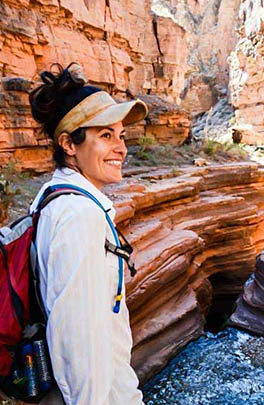 Custom Expeditions
Adventure connects people. We can customize your adventure from start to finish. CALL US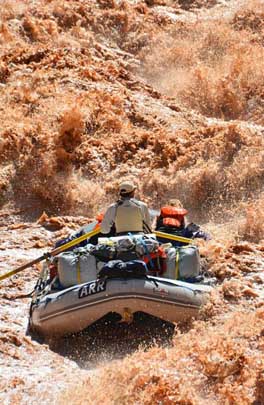 Grand Canyon Trips
Experience America's great adventure. Spend 3 to 18 days rafting the Colorado River.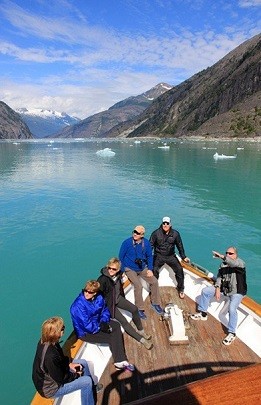 Small Ship Cruises
Check out our all-inclusive small boat expeditions to Alaska, Baja, Hawaii, Antarctica and Galapagos.