Full Cataract Canyon
Raft 96 miles as you navigate whitewater rapids through Cataract Canyon, home to Arches and Canyonlands National Park.
$795 - $3,350 per person
Quick Facts
Length: 2 – 6 days
Price: $795 – $3,350 per person (Other taxes & fees may apply)
Season: April – October
Min. Age:  8 years during Low Water Levels;16 years during High Water Levels
Activity: Whitewater Rafting
Adventure Level: Strong
---

Spectacular!!!
"This trip was so exciting! It was both thrilling and relaxing. The star gazing and camping was amazing. I always felt safe and the meals prepared for us were delicious! A very informative tour all around. The hiking was a bit challenging."
– Christine M.
Full Cataract Canyon Details
Cataract Canyon contains the biggest whitewater rapids in Utah. Each trip offers a nice combination of quiet floats, incredible hiking, whitewater, and the simple pleasures of camp life. Enjoy the slower pace of the river as you wind through sculpted sandstone buttes and towering red rock cliffs. Incredible hikes include a visit to ancient Native American pictographs, Dollhouse Rock, and overlooks high above the mighty Colorado River.
After passing the majestic confluence of the Green and Colorado rivers, you'll enter Cataract Canyon, an area with exciting whitewater where you will experience some of the biggest rapids in North America. In the most notorious stretch, known as The Big Drops, your raft plunges 30 feet in a matter of minutes through a series of large rapids. After successfully navigating the rapids, your trip ends near Hite Marina on upper Lake Powell.
Need to Know
This is not a tour; it's an expedition!
A flexible, open attitude is a necessity. You will be immersed in the varying elements of nature. There is no set daily itinerary, electricity, or indoor plumbing. There is plenty of adventure, camaraderie, good food, and beautiful Canyonlands scenery.
Timing is Everything
Cataract Canyon has many faces during the season. The high-water Spring season (April – June), provides whitewater enthusiasts and adventure seekers huge waves and rapids that rival those in the Grand Canyon. At peak flows, this is some of the biggest navigable whitewater flows in North America. Later in the season, from July through October, as the water levels drop, this becomes a more moderate run with less intimidating rapids, suitable for all ages and levels of experience. These summer months still offer a thrilling ride, but at a more leisurely pace.
Adventure Specialists
We've been connecting our clients to water adventures around the world since 1987. We partner with select outfitters who share our values and are pros at creating exceptional experiences. There is no fee for our service; we earn our commission from the outfitters we represent, and the cost of your expedition is the same as booking direct.
What to Expect 
Beginnings
Depending on outfitter and trip selected, Cataract Canyon rafting trips initially meet in either: Moab or Green River, Utah. Transportation to the put-in spot is provided by the outfitter.
Endings
All trips end near Hite Marina, Utah on upper Lake Powell. Transportation from the take-out point back to Moab or Green River, Utah is provided by the outfitter.
Price Includes
Most outfitters will provide all the camping and river related safety equipment, along with plenty of fresh food, non-alcoholic beverages and snacks. However there are some outfitters that will ask you to supply your own camping and sleep gear. Typically these outfitters will also have an option to rent a camp/sleep kit for an additional cost. You will simply need to bring your own personal effects. Transportation to the put-in point and take-out point from/to your start city is included.
Weather
April and May have cooler temperatures (average high 84°F, low 50°F), which require extra layers, but allow for longer hikes. June through August are the hottest months to raft Utah with temperatures ranging 95-101°F. As the rafting season winds down in September and October you can expect cooler weather, with highs averaging 89°F and lows around 53°F.
The Colorado River
With a character similar to that in the Grand Canyon, the Colorado River within Cataract Canyon alternates between short sections of rapids and long calm stretches. Rapids range from easy (Class I) to a couple of large rapids (Class V). Unlike the Grand Canyon, this section of the Colorado River is not regulated, which means that the nature of the rapids can change depending on the time of the year that you choose to raft. The water is cold (48°F), and can be emerald green or chocolate brown depending on the season and section of the river.
The Boats
For safety reasons, during high water conditions most outfitters will run the larger motorized rafts. As the water drops in July and August oar-powered trips become available with the option for paddleboats and inflatable kayaks. Your boat will depend on the outfitter and the type of trip you select, but the most common is the motor raft. It could be a 35-foot inflatable pontoon rafts, which carry 15 people, to 22-foot snout rigs, which carry six to eight passengers or a RIB boat, which offer the shortest trips on the river.
The rafts are powered by four-cycle motors, which enable them to traverse the canyon in a shorter amount of time. The environmentally friendly motors are designed for low-emissions and developed with a quiet technology, offering a more natural experience through the canyons (one can even sit next to the motor and have a conversation using a normal tone of voice).
With favorable conditions oar rafts may be used, which can carry up to 4 people and a guide who maneuvers the boat with a pair of oars. The final option is a paddleboat, an 18 feet long inflatable rubber raft that can carry six to eight people with each person responsible for paddling as a guide calls out the paddling commands. Paddle boats require a team effort boat and offer riders an intimate encounter with the river.
Group Size
Motor trips will have 1 to 2 boats, each carrying up to 18 participants with no more than 36 in the group. Oar trips will have 5 to 7 boats, each carrying up to 4 participants with no more than 22 in the group.
Camp Life
Whether you're an experienced camper or it's your first time under the stars, our outfitters are specialists in facilitating an enjoyable and relaxing camping experience. Most outfitters provide a full sleep kit with a tent, sleeping bag, and inflated sleeping pad. Some outfitters will request that you bring your own sleep kit and camp equipment, or will have a package that you can rent for an additional cost. Everyone participates in setting up and breaking down camp. A clean, private camp toilet is set up first thing upon arrival at camp and it is the last thing to be dismantled the next morning.
Meals
One thing is certain on a Cataract Canyon rafting trip: There will be plenty of food! A full, hearty breakfast with cowboy coffee gets the day going. A riverside picnic sets the scene for lunch where you create your own sandwich. Dinners can be anything from a New York steak, grilled filet of salmon, or a Mexican feast followed by a hot, Dutch oven dessert. There are plenty of snacks and beverages offered throughout the day. Alcoholic beverages are not included, but you are welcome to bring your own. With advance notice, all outfitters are able to accommodate for special dietary requirements.
Further Adventures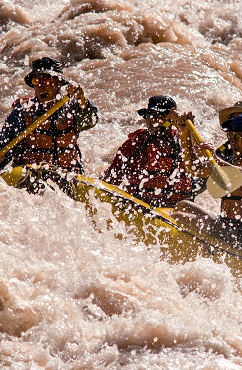 Grand Canyon
2-day Trips
Have a little more time? Experience 2 amazing days and a night under the stars in the Grand Canyon.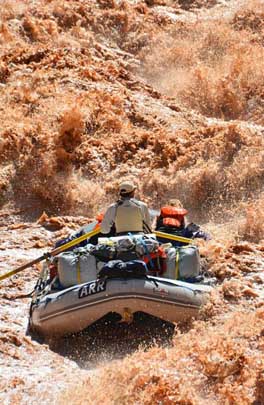 Grand Canyon
Multi-day Trips
Experience America's great adventure. Spend 3 to 18 days on this amazing stretch of river.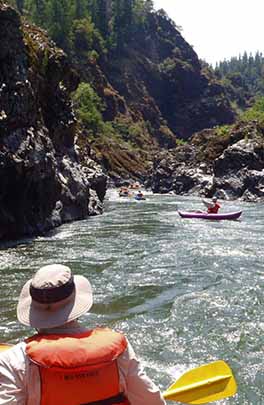 More Rafting
Trip Options
Oregon, Idaho, Utah, 3-10 Day journeys on the Salmon, Green, Rogue and other great Western rivers.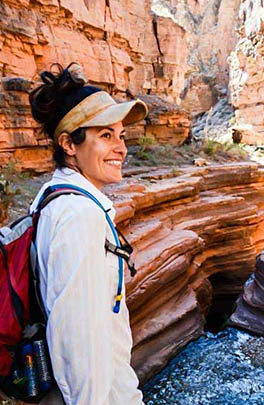 Custom &
Charter Trips
Adventure connects people. We can customize your vacation adventure from start to finish. Call Us