San Ignacio Gray Whale Watching
Baja, Mexico
An all-inclusive glamping style trip, with an unforgettable Gray Whale watching experience.
The San Ignacio Lagoon
Experience some of the friendliest Gray Whales on the planet in the heart of the San Ignacio Lagoon. Located in the Mexican state of Baja California Sur, the San Ignacio Lagoon is one of the last undeveloped nursery grounds in the world of Pacific Gray Whales. 
Migration season will begin in late December, where whales will travel South to mate and give birth further into the lagoon. As their calves grow, the Whales will prepare for their migration back towards the Pacific Ocean, where they will cross paths alongside those of the curious eyes and wandering minds.
Experience the Gray Whales
Since the first Gray Whale encounters in 1972, these majestic creatures have gradually grown more accustomed to human interaction, affording visitors remarkable up-close and personal encounters. These interactions are solely based on the whales terms, giving them the chance to decide if they'd like to get to know you.   
Using motorized skiffs, operated by local companies, you'll explore the lagoon 2-3 times daily for potential personal encounters.  From being caressed, stroked, and maybe even the occasional kiss, this trip guarantees an unforgettable experience with these magnificent animals. 
While known for whale encounters, plenty of other wildlife viewing opportunities present themselves. From bird-watching, dolphins, and even exploring the local Mangroves.
Dedicated in providing an eco-friendly "glamping" style camp, the trip includes fresh food, hot showers, and evening presentations from your local guides. 
$2,495 - $3,045 per person
4 Days, 3 Nights
Price: $2,495 – $3,045 per person. Youth rates may apply.
Season: Mid January – Mid April
What's Included: Transportation to and from the San Ignacio Lagoon, accommodation, meals, average of three whale encounters per day, non-alcoholic beverages, in-camp Wi-Fi access.
What's Not Included: Park and airport landing fees, totaling $35 USD per person, alcoholic beverages, single occupancy (if available, surcharge applicable), crew gratuities (typically between $250 – $300 USD per person).
Starts: San Jose del Cabo, BCS, Mexico
Ends: San Jose del Cabo, BCS, Mexico
Whale Watching Itinerary
Please note this is a general itinerary and the guides adjust the trip to maximize the experience.
Day One
Your outfitter provides pre-determined times and locations for your early morning pick-up to head to the Lagoon. From the executive airport terminal at the San Jose airport, a 1 hour and 50 minute charter flight take you to the lagoon. Upon arrival you will be greeted with complimentary champagne and a brief orientation.
During the greeting they will provide you with a life-vest, as well as rainboots and a waterproof jacket if you need them. Afterwards, a motorized skiff transports you across the Lagoon to camp. Here, you'll enjoy a nice brunch before heading out for your first whale watching encounter.
Day Two-Three
After a refreshing nights rest of glamping, enjoy breakfast at 7:30am before heading out for two gray whale watching encounters on motorized skiffs. In between your two whale encounters, you'll explore the local beaches and mangroves that surround the heart of the lagoon. You'll arrive back to camp just in-time for lunch and have the opportunity to explore your camp.
At camp, decide between relaxing, taking a kayak/paddleboard around the local mangrove, or enjoy a walk in the desert. You'll have the chance for one more afternoon whale watching encounter before cocktail hour, accompanied by an evening presentation by a naturalist. Fine dining dinner is provided in the evening. Enjoy the rest of your night surrounded by the fire pit, having a drink in your bar tent, or utilizing the amenities of your warm tent.
Day Four
After eating breakfast and packing your personal gear, you'll have one more short whale watching encounter before taking your 1 hour 50 minute flight back to Cabo. Estimated time-arrival back to the San Jose Del Cabo is around 12:30 pm. It is possible to book a flight home on your final day, but it's recommended to book outgoing flights after 2:30 pm.
Where To Start
Fly into San Jose Del Cabo at least one day before your trip. The day before your trip, you have a morning pre-trip check at our outfitter's office in Cabo. After the meeting, join an optional photo workshop and/or ocean safari with humpback whale watching, both complimentary.
The day your trip begins, meet at 7:00 am at the outfitter office for a pre-included charter flight to the San Ignacio Lagoon.
Where To Stay
Conveniently located next door to your outfitters office makes the Casa Bella Hotel in Cabo San Lucas a popular accommodation.
If you prefer a beachfront resort, check out the Solmar Resort and Playa Grande Resort. These sister resorts require only a 15-minute walk or 5 minute drive to your outfitters office. From these two locations guest expect a guest pick-up around 6:45 AM.
ADVENTURE SPECIALISTS
We've been connecting our clients to water adventures around the world since 1987. We partner with select outfitters who share our values and are pros at creating exceptional experiences. There is no fee for our service; we earn our commission from the outfitters we represent, and the cost of your expedition is the same as booking direct.
Choose Your Adventure
Sea Kayaking Tours
Our sea kayaking adventures explore remote territory in Baja, British Columbia, and Belize.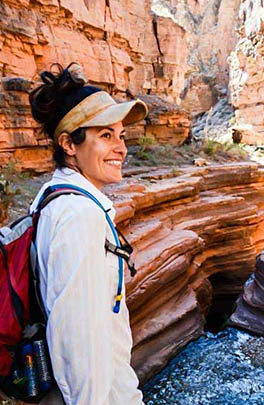 Custom Expeditions
Adventure connects people. We can customize your adventure from start to finish. CALL US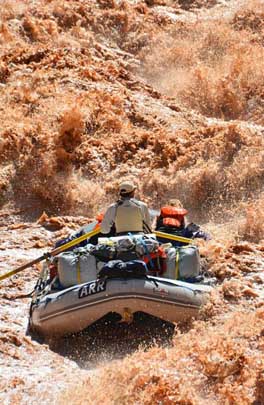 Grand Canyon Trips
Experience America's great adventure. Spend 3 to 18 days rafting the Colorado River.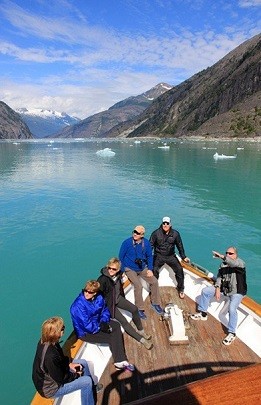 Small Ship Cruises
Check out our all-inclusive small boat expeditions to Alaska, Baja, Hawaii, Antarctica and Galapagos.