Custom Tours & Adventure Planning
Family Gathering? Reconnecting with old friends? Adventures are meant to be shared. Have ROCA (Rivers & Oceans Custom Adventures) plan and coordinate a unique & memorable charter tour for your group.
Customized for You and Your Group
We've been designing and running group, charter, private, and custom tours for over 30 years. Chartering a private trip allows us to cater the trip to your group's preferences in detail including options like adding a layover day or safari style camping.
Our staff has years of personal experience working as guides on these rivers. Furthermore, we take pride in our spirit of adventure and hospitality. Put our knowledge to work planning and facilitating your group's best custom adventure. Also read about ROCA in the news.
---
Robby Pitagora
Robby has been organizing and leading custom tours for 35 years. He knows which river, food, crew, and time of year will be best for your group. Once on the water, he'll make sure the trip is centered around your groups needs. Robby has many groups he works with yearly. Contact Robby directly at Robby@riversandoceans.com
Jeremy Sjodin
Jeremy is the guy behind the scenes. With an engineering degree from Cal Poly San Luis Obispo Jeremy has an eye for details and is a logistical magician. He'll streamline your travel to and from your adventure while helping to insure you have all the necessary gear. In addition, Jeremy is unmatched at helping first timers in your group prepare for their trip. Email Jeremy at: Jeremy@riversandoceans.com
MORE TRIP LEADERS & GUIDES

Tess McEnroe, Trip Leader & Guide

With Tess's thoughtful, friendly, authentic nature, she creates and maintains a fun and positive trip culture. Because of this, she is a highly requested trip leader. Groups also respect Tess for the vast rafting experience she has gained since 2005. Because of her charm, work ethic and guiding prowess, she has worked and lead tours on some of the top rivers including the Grand Canyon, Middle Fork Salmon and Selway Rivers of Idaho.

Aaron Cavagnolo, Trip Leader & Guide

Aaron has been leading trips for over 25 years on some of the most prestigious rivers in the world. Ten years ago he worked his first custom rafting tour with Robby on the Selway River. The two found they had a common approach of structuring trips around the needs of the group rather than forcing groups into standard formats. In addition, they both enjoyed the problem solving required to maximize the experience for each unique group and trip. Aaron finds satisfaction by running the best tour possible for the group at hand.
Rivers & Oceans Custom Adventure Reviews
5 out of 5 stars (based on 3 reviews)
Full Grand Canyon Trip
This is a once in a lifetime experience through one of the most majestic places on earth. The Rivers and Oceans team is highly professional and will do everything to make your journey highly memorable, they know every nook & cranny of this auspicious wilderness. I could not be more happy with my experience!
Once in a lifetime experience!
I went on a trip with my dad and brother in August, and it was one of the most memorable experiences I've had. The Rivers & Oceans staff is very experienced, knowledgeable, and made the trip an incredible time! Words can't describe how beautiful and unique this experience is, and Robby & team made sure we had the most fun possible while staying safe. The food was great, they know how to tailor the trip to each person, and have been on the river so much that they know little details to make it extra special. 10/10 recommend!
Fantastic!!!
Pristine wilderness, exhilarating whitewater, delicious food, wonderful guides, great hikes, rich in wildlife, remote but accessible, the perfect length of trip – I'd heard for years that the Selway was extraordinary, but never dreamed how transcendent and magical this river trip would be! If you've read this far – do not delay – this is a unique and rare opportunity to immerse yourself in the natural world and emerge rejuvenated by beauty, inspired and nourished by days spent in the company of Rivers and Ocean's skilled, delightful, knowledgeable guides. GO!!!!!!!
Choose Your Adventure
Sea Kayaking Tours
Our sea kayaking adventures explore remote territory in Baja, British Columbia, and Belize.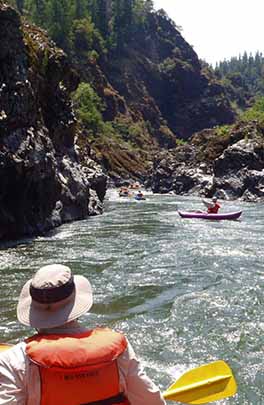 Rafting Expeditions
Oregon, Idaho, Utah, 3-10 Day journeys on the Salmon, Green, Rogue and other great Western rivers.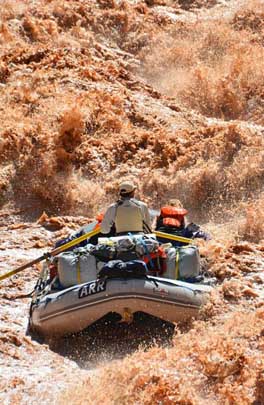 Grand Canyon Trips
Experience America's great adventure. Spend 3 to 18 days rafting the Colorado River.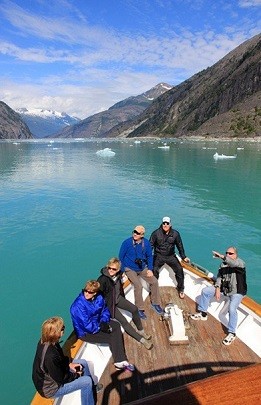 Small Ship Cruises
Check out our all-inclusive small boat expeditions to Alaska, Baja, Hawaii, Antarctica and Galapagos.
Create Your Best Adventure
Tips for your unique custom charter trip.
Groups, Charter, Custom, and Private Trips Depending who you talk with group, custom, charter and private trips all sound the same. Below is a quick breakdown of the differences between…
Luxury (Safari-Style) Rafting Trips One of the common requests for our custom rafting adventures is to have additional luxury. Safari style trips allow for the enjoyment of the outdoors without…
Whitewater Rafting Layover Days Layover days are an incredible addition to multi-day rafting trips providing a day without rafting in the middle of the trip. Our guests overwhelming enjoy layover…