Lower Grand Canyon Rafting Trips
All Lower Grand Canyon rafting trips begin at river mile 89. Trips end at varying locations 100 or more miles downstream giving you the chance to soak in more Canyon.
Lower Grand Canyon Rafting Trips
Start in the middle and raft the biggest whitewater on the Colorado River through the deepest section of the Grand Canyon. All Lower Canyon rafting trips begin with a mandatory 7.5 mile hike into Grand Canyon via the Bright Angel trail from the South Rim. From Pipe Creek Beach near Phantom Ranch, travel 100 or more miles through Grand Canyon depending on the tour you select.
Explore Elves Chasm, Deer Creek Falls, Matkatamiba and Havasu Canyon. Raft 19 major rapids, including Crystal and Lava Falls. Each day is different and full, a mix of rapids and smooth water, hikes to hidden canyons and archaeological sites. Camp out on beaches in the bottom of the Grand Canyon under a blanket of stars. After the trip, you will be transported to the designated ending point depending on the tour you select.
Where to Start
Not sure what we mean by a mandatory hike or motorized versus non-motorized trips. Check out our Grand Canyon rafting overview page or give us a call. We'll answer your questions and guide you through the process to help you find your perfect Colorado river rafting trip. Since 1987 our service has been free and we work with all 16 Grand Canyon outfitters. The cost is guaranteed to be the same rate you would get booking your trip directly with an outfitter.
$2,365 - $4,709 per person
Lower Canyon
Trip Length: Motor Trips 5 – 7 days
Oar Trips 7 – 12 days
Hike In Required
Price: Motor Trips $2365 – $2980
Oar Trips $3290 – $4710
Season: April – October
Min. Age: Motor Trips – 8 years
Oar Trips – 12 years
Begin: at Phantom Ranch (mile 88)
End: at at Whitmore Wash (mile 188), Diamond Creek (mile 225), Pearce Ferry (mile 280)
Lower Grand Canyon Rafting Trips Details
Beginnings
All Lower Canyon trips begin from the Grand Canyon Village on the South Rim of Grand Canyon National Park and require a 7.5-mile hike to the river via the Bright Angel Trail. You will need to arrive at the South Rim the day before your trip and spend the night in order to get an early start on your hike the following morning. We can help you with South Rim lodging reservations. A guide will meet your group and together the group will hike down to the river near Phantom Ranch (river mile 88).
Endings
Depending on outfitter and trip selected, Lower Canyon trips may end at either: Whitmore Wash (mile 188), Diamond Creek (mile 225) or Pearce Ferry (mile 280). Transportation from the take out point back to the start city is provided by the outfitter.
Read More


This is not a tour; its an expedition!

A flexible, open attitude is a necessity. You will be immersed in the varying elements of nature with no set daily itinerary. There is no Wi-Fi, electricity, or indoor plumbing but there is plenty of adventure, camaraderie, good food, and beautiful Grand Canyon scenery.

Hiking Is Mandatory

Lower Grand Canyon rafting expeditions require a strenuous 7.5 mile hike into the Canyon on the Bright Angel Trail where you meet your trip. If you are considering a Lower Canyon rafting expedition, please read the following information about hiking the Bright Angel Trail to see if this is a good fit for you.

Price Includes

All camping and river-related safety equipment. Plenty of fresh food, non-alcoholic beverages, and snacks. Transportation to Lees Ferry. Depending on the outfitter and trip selected, additional transportation may be included.

Weather

April and May have cooler temperatures, which require extra layers, but allow for longer hikes while the wildflowers are in bloom. Spring can bring strong winds. June through August are the hottest and busiest months to raft Grand Canyon with temperatures ranging 95-115°F. Monsoon season starts in July, bringing afternoon clouds and rain showers to cool things off. As the rafting season winds down in September and October, you can expect cooler weather, longer hikes and shorter days. See current Grand Canyon weather.

The Colorado River

The river alternates between short sections of rapids and long calm stretches. There are about thirty rapids in the upper section, but our introduction is gentle as the rapids start out small and gradually increase in size. Rapids range from predominantly moderate (Class III) to a couple of large rapids (Class IV). Glen Canyon Dam controls the water flow, which comes from far beneath the surface of Lake Powell. The water is cold (48°F), and can be emerald green or chocolate brown depending on the season.

The Boats

Your boat will depend on the outfitter and the type of trip you select. The most common is the oar raft, which can carry up to 4 people and a guide who maneuvers the boat with a pair of oars. There are only a handful of motorized raft trips offered for the lower section of Grand Canyon, which carry 14 people. There are trip options for those who wish to have a more active role (hybrid, all-paddle) and there are a couple of outfitters who offer dory trips (hard hulled boats). We have more information about the types of whitewater rafts in Grand Canyon.

Group Size

Oar trips will have 5 to 7 boats, each carrying up to 4 participants with no more than 22 in the group. Motor trips will have 1 to 2 boats, each carrying up to 14 participants with no more than 28 in the group.

Camp Life

Whether you're an experienced camper or it's your first time under the stars, our outfitters are specialists in facilitating an enjoyable and relaxing camping experience. You will be provided a full sleep kit with sleeping bag, inflatable pad and ground tarp. Tents are available in case of rain, and some outfitters provide cots and camp chairs for additional comfort. Everyone participates in setting up and breaking down camp. A clean, private camp toilet is set up first thing upon arrival at camp and it is the last thing to be dismantled the next morning.

Meals

One thing is certain on a Grand Canyon rafting trip: There will be plenty of food! A full, hearty breakfast with cowboy coffee gets the day going. A riverside picnic sets the scene for lunch where you create your own sandwich. Dinners can be anything from a New York steak, grilled filet of salmon, or a Mexican feast followed by a hot, Dutch oven dessert. There are plenty of snacks and beverages offered throughout the day. Alcoholic beverages are not included, but you are welcome to bring your own. With advance notice, all outfitters are able to accommodate for special dietary requirements.
Find Your Adventure…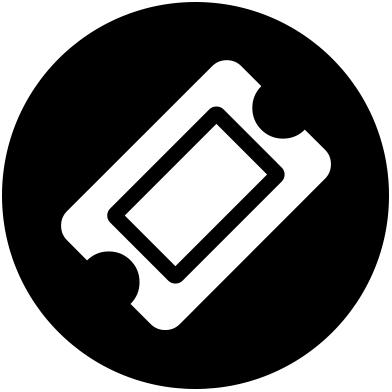 Find Your Trip
Request a trip search, we'll find tours meeting your criteria.
*** Our service is free to you and paid for by our partner outfitters. We guarantee the same price as booking directly with the outfitter.
Trip Reviews
5 out of 5 stars (based on 4 reviews)
Fantastic Trip
No way to fully capture the experience and wonder of this trip and explain it to others.
Excellence on the water and on the trail!
My friends and I had been on many adventure trips and for our first time in the Grand Canyon this was the perfect team to start out with and for sure to come back and use them again!
Fantastic Service and Trip!
First off let me say rafting the Grand Canyon is a trip of a lifetime and will be talked about for years to come. When we first discussed going we discovered there were multiple companies, different types of trips and it was a little overwhelming.
Then we were referred to Rivers and Oceans and it was a one stop shop. The staff has been down the river thus their knowledge is first hand and they were able to guide us through the process. They answered all of our questions, helped us understand the various options and ultimately booked us on a perfect trip at no additional cost! I cannot thank them enough for their advise and wisdom. I will use them for our next outdoor adventure.
Further Adventures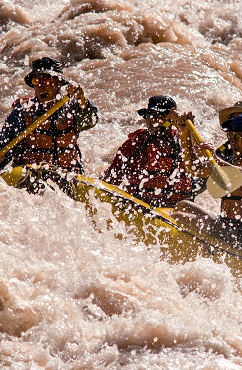 Grand Canyon
2-day Trips
Have a little more time? Experience 2 amazing days and a night under the stars in the Grand Canyon.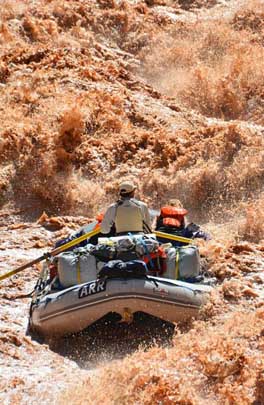 Grand Canyon
Multi-day Trips
Experience America's great adventure. Spend 3 to 18 days on this amazing stretch of river.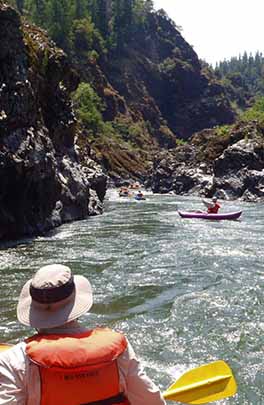 More Rafting
Trip Options
Oregon, Idaho, Utah, 3-10 Day journeys on the Salmon, Green, Rogue and other great Western rivers.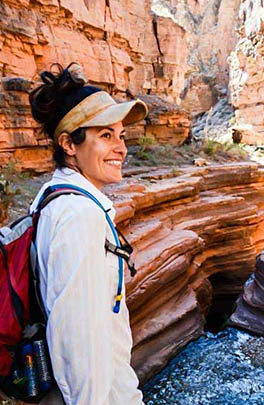 Custom &
Charter Trips
Adventure connects people. We can customize your vacation adventure from start to finish. Call Us