Baja Small Ship Cruise: La Paz, Mexico
Experience abundant marine life such as whale sharks, gray whales, dolphins, sea lions, and more as you cruise the waters of the Sea of Cortez. You'll enjoy authentic cuisine while on your eight-day baja cruise.
Small Ship Baja Cruise: La Paz, Mexico
Sea of Cortez Cruise Details
This sample itinerary is only a guideline; variations may occur to maximize your experience.
Day 1 – San José del Cabo / La Paz – Embark
Bienvenidos! You will be met at the Los Cabos International Airport in San José del Cabo and transferred to the outfitter's hospitality area. Joined by your expedition team, an overland orientation transfer to La Paz acquaints you with the dramatic Baja landscape. The captain and crew welcome you aboard just in time for a cocktail and dinner with your new mates.
Day 2 – Isla San Francisco
In a playground of steep red bluffs and sweeping desert beach, kick off your week long adventure with a day of play. Don some flippers for a snorkel among colorful sea life. Put on your walking shoes for an exploratory hike. Grab a paddle or relax on the beach with the sand between your toes. The rugged beauty of the island makes it an ideal spot for escapades.
Video Baja Small Ship Cruises
Day 3 – Bahía Agua Verde
At Bahía Agua Verde, clear waters are bordered by sparse craggy mountains hemmed in green. Explore the coast by small skiff before visiting with a local ranchero and his family. Finally take to the canyons and mountains on a mule ride and experience the "real Baja." Scenic vistas, outstanding exploration, excellent birding, and unmatched camaraderie.
Day 4 – Captain's Choice
While it's unlikely you'll find any black pearls, today you'll sail amongst islands once explored by early conquistadors. Adventurous options available include kayaking, hiking, paddleboarding, or beach combing. Discover nature's diversity and learn about the geologic forces that formed these islands.
Day 5 – Marine Life Search
Magdalena Bay (mid-January – early-March) Mother Nature is your guide today. Gray whales arrive each year on Baja's west coast after migrating more than 12,000 miles to calve in Bahía Magdalena. Dock in Puerto Escondido, then drive across the peninsula to ride in a panga and observe these mammals and their babies in the lagoon. -OR- Bahía de la Paz (November – mid-January; March; the order of days will change) Whale sharks, the largest known species of fish, are known to frequent the bay. Keep watch for the watery "footprints" of these gentle giants. Conditions permitting, gear up for an unforgettable swim alongside this colossal creature or observe from above in the skiff.
Day 6 – Los Islotes / Isla Partida
At Los Islotes, a steep craggy seamount leaping straight from the sea, observe a sea lion colony from the boat and skiff. Slip into a wetsuit for an early morning snorkel with curious, agile young sea lion pups. Afterwards, heave anchor and set sail for Isla Partida, for an afternoon of water play or island hikes along desert beaches and` rocky arroyos.
Day 7 – Isla Espíritu Santo
Tuck into a secluded cove surrounded by long fingers of red rock and a golden beach. Spend your last full day enjoying the feel of warm sand under your feet on a beach walk. Investigate nooks and crannies in the rocks by kayak. Or explore a little further afield on a guided hike. Celebrate your week at tonight's special Farewell Dinner with an entertaining slideshow.
Day 8 – La Paz / San José – Disembark
After breakfast, it's "adios" La Paz, as you disembark the vessel and transfer back to San José del Cabo for your flight.
Need to Know
Timing is Everything
The marine life in the Sea of Cortez is abundant and ever-changing. February through April bring visiting gray, fin, humpback, Brydes' and orca whales, dolphins, mobula rays, and thousands of resident and migratory birds. May through July bring whale sharks, pilot, humpback, and sperm whales, as well as the annual butterfly migration and an abundance of birds. August through October offer great water visibility perfect for snorkeling and diving with sperm whales, juvenile sea lions, and giant squid. November through January are great for whale sharks, hammerhead sharks, and snorkeling with sea lions.
What to Expect
Beginnings
Your adventure begins at the Los Cabos International Airport in San Jose del Cabo, Mexico where you will be met by the outfitter and transferred to their hospitality area. Once joined by your expedition team you will travel overland to La Paz to meet the captain and crew of the Safari Endeavour and enjoy cocktail hour and dinner aboard the ship.
Endings
The last night of your Baja cruise will have a special farewell dinner, and the next morning after breakfast, you will disembark and be transferred back to San Jose del Cabo for your flight home.
Price Includes
All on-board meals; premium spirits, wine, and microbrews; non-alcoholic beverages; exclusive transfers and baggage handling between airport/vessel on embark/disembark days; entry fees to national parks/preserves; all adventure activities and equipment from the boat; and wellness offerings, including hot tubs, fitness equipment, yoga mats, and a complimentary massage.
Weather & Water Temperature
A year-round adventure season means various temperatures, but typically Baja has mild weather. January through April bring temperatures in the high 60's°F with water temperatures in the same range. May through July warm up with temperatures ranging between 75°F – 83°F with water temperatures ranging from 65°F – 72°F as the summer progresses. August through October are the warmest months in Baja with temperatures ranging between 90°F – 100°F and water temperatures around 84°F. As the fall and winter months move in, November through January temperatures will drop back down in the low 70's with water temperatures ranging between 68°F – 77°F.
Group Size
This is a small-scale cruise with a maximum number of 84 guests and a generous guest to guide ratio of 2.5 guests for each crew member. This means that you will have plenty of opportunities to learn about the local ecology and culture of the area. In addition there is expert instruction for all of your baja cruise activities.
The Boat
Meet the Safari Endeavour, a spacious vessel that offers ample vantage points for taking in the sights from one of three decks. The ship carries all the adventure equipment for guests including kayaks, paddleboards, inflatable skiffs, hiking poles, yoga mats, and more. All cabins are equipped with a TV and DVD, iPod docking station, air conditioning, private bath with shower, and generous closet space. The interior spaces include an intimate lounge, cask wine bar, and cozy library to sit back and relax. If you need a break from your adventure, enjoy one of the two hot tubs, fitness area, or massage suite.
Meals
You can look forward to a delicious daily menu filled with meals designed to reflect the flavors of Baja including locally sourced ingredients when possible. For breakfast choose from an early riser breakfast with fresh baked pastries and fruit or a full breakfast with hot, cold, and specialty dishes. At lunch you will find a range of salads, sandwiches, and homemade soups . For happy hour enjoy a cocktail and hors d'oeuvres in the lounge. During dinner choose from several entrées including fresh, local seafood and meats or a vegetarian dish. Plus enjoy a chef-selected wine pairing. Be sure to leave room for an indulgent dessert, such as tiramisu.
Adventure Specialists
We've been connecting our clients to water adventures around the world since 1987. We partner with select outfitters who share our values and are pros at creating exceptional experiences. There is no fee for our service; we earn our commission from the outfitters we represent, and the cost of your expedition is the same as booking direct.
Choose Your Adventure
Sea Kayaking Tours
Our sea kayaking adventures explore remote territory in Baja, British Columbia, and Belize.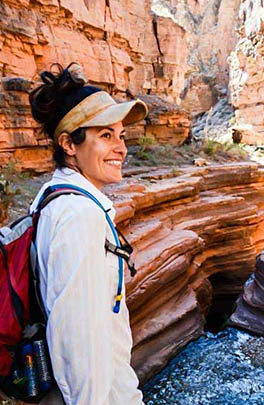 Custom Expeditions
Adventure connects people. We can customize your adventure from start to finish. CALL US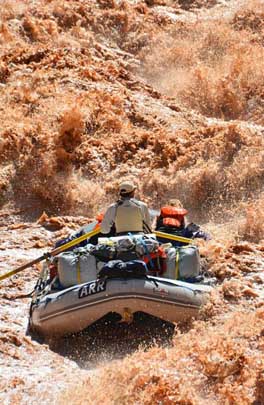 Grand Canyon Trips
Experience America's great adventure. Spend 3 to 18 days rafting the Colorado River.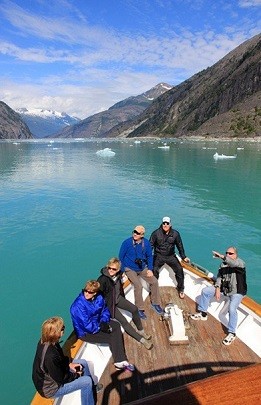 Small Ship Cruises
Check out our all-inclusive small boat expeditions to Alaska, Baja, Hawaii, Antarctica and Galapagos.