Westwater Canyon Rafting
Colorado River
Fun Class III-IV rapids
Two or Three Day Camping and Rafting Adventures
$650 - $900 per person
Quick Facts
---

Knowledgable!
"Rivers and Oceans did a great job managing all aspects of my trip booking. Knowledgeable and able to answer all questions or find something out for you. They were the best."
– Drew L.
Westwater Canyon Rafting Details
The Colorado River Rafting trips through Westwater Canyon offers exciting hikes and plenty of whitewater thrills all within a short amount of time. Dubbed "The West's Best Short Whitewater Trip", the first day through Westwater Canyon offers several splashy rapids and dramatic desert scenery.
As you move downstream, the landscape begins to transition from vast and open desert to steep, tall red and gold sandstone canyons with captivating geological formations at every corner. Then the canyon narrows even further where you enter the Black Granite Gorge, home to several renowned rapids including the infamous Skull Rapid.
Along the way, you will catch a glimpse of the Utah wilderness only available to travelers passing through the canyon by boat. Your trip concludes as the inner gorge gives way to more open sandstone terrain until the canyon widens as you approach the take-out point.
It's Your Adventure - Let Us Help You Make It Happen
Reserve Online
Ready to go?
Reserve space now!
*** Our service is free to you and paid for by our partner outfitters. We guarantee the same price as booking directly with the outfitter.
Westwater Beginnings
Depending on outfitter and trip selected, Westwater Canyon rafting trips initially meet in either Moab or Green River, Utah. Outfitters provide transportation to the put-in spot at the Westwater Ranger Station. Westwater Canyon offers a couple of trip options:
2 Day Trips – cover 17 miles of the river, starting from the Westwater Ranger Station to the Cisco Boat Ramp.
3 Day Trips – cover 31 miles of the river, stating from the Loma Boat Ramp to the Cisco Boat Ramp.
Endings
All trips end with transportation back to your initial meeting location provided by the outfitter.
Price Includes
Outfitters will provide all the camping and river related safety equipment, along with plenty of fresh food, non-alcoholic beverages and snacks. However there are some outfitters that will ask you to supply your own camping and sleep gear. Typically these outfitters will also have an option to rent a camp/sleep kit for an additional cost. Transportation to the put-in point and take-out point from/to your start city is included.
Westwater Canyon Weather
In the early and late seasons (May to mid-June and late-August to September) the daytime temperatures are 70°F to 90°F, with nighttime temperatures between 50°F to 60°F. It seldom rains in Westwater Canyon, but when it does, it can cool temperatures considerably. From mid-June to mid-August the days are hot and temperatures average 80°F to 100°F during the day and 60°F to 75°F at night.
The Colorado River
Westwater Canyon is the quintessential desert river trip backdrop; beautiful scenery, challenging whitewater, abandoned outlaw hideouts, and absolute solitude. Class III and IV rapids are found on this stretch of the Colorado River and offer a fun and slightly challenging trip. Depending on when you decide to raft, the water level and nature of the rapids can change, but will still offer a fun adventure with plenty of big waves. The water is cold (48°F), the perfect relief on warm summer days.
Rafts & Group Size
Your main form of transport will be an oar raft, but paddleboats and inflatable kayaks are also available for those who wish for a more interactive experience. Oar powered rafts are about 18 feet long and carry four to five guests plus the guide, who maneuvers the raft with a set of oars mounted on the raft. Normally three to five boats travel together and group sizes can range from 10 up to 25 guests, maximum.
Paddleboats are 16-18 feet long inflatable rubber rafts and carry six to eight people with each person responsible for paddling as a guide calls out the paddling commands. Paddleboats are a team effort boat and offer riders an intimate encounter with the river. When water levels are suitable, two-person kayaks let you challenge the rapids on your own terms.
Camp Life
Whether you're an experienced camper or it's your first time under the stars, our outfitters are specialists in facilitating an enjoyable and relaxing camping experience. Most outfitters provide a full sleep kit with a tent, sleeping bag, and inflated sleeping pad.
Some outfitters will request that you bring your own sleep kit and camp equipment, or will have a package that you can rent for an additional cost. Everyone participates in setting up and breaking down camp. A clean, private camp toilet is set up first thing upon arrival at camp and it is the last thing to be dismantled the next morning.
Meals
One thing is certain on a Westwater Canyon rafting trip: There will be plenty of food! A full, hearty breakfast with cowboy coffee gets the day going. A riverside picnic sets the scene for lunch where you create your own sandwich. Dinners can be anything from a New York steak, grilled filet of salmon, or a Mexican feast followed by a hot, Dutch oven dessert.
There are plenty of snacks and beverages offered throughout the day. Alcoholic beverages are not included, but you are welcome to bring your own. With advance notice, all outfitters are able to accommodate for special dietary requirements.
This is not a tour; it's an expedition!
A flexible, open attitude is a necessity. You will be immersed in the varying elements of nature. There is no set daily itinerary, electricity, or indoor plumbing. There is plenty of adventure, camaraderie, good food, and beautiful Westwater Canyon scenery.
Adventure Specialists
We've been connecting our clients to water adventures around the world since 1987. We partner with select outfitters who share our values and are pros at creating exceptional experiences. There is no fee for our service; we earn our commission from the outfitters we represent, and the cost of your expedition is the same as booking direct.
Further Adventures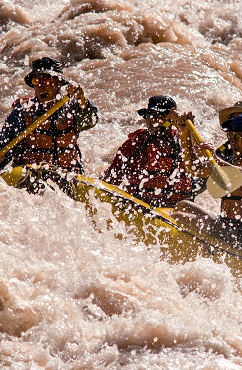 Grand Canyon
2-day Trips
Have a little more time? Experience 2 amazing days and a night under the stars in the Grand Canyon.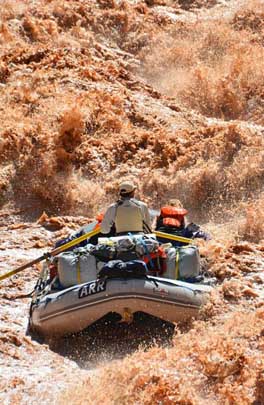 Grand Canyon
Multi-day Trips
Experience America's great adventure. Spend 3 to 18 days on this amazing stretch of river.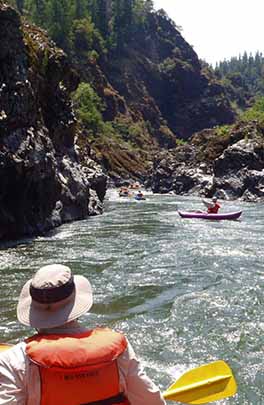 More Rafting
Trip Options
Oregon, Idaho, Utah, 3-10 Day journeys on the Salmon, Green, Rogue and other great Western rivers.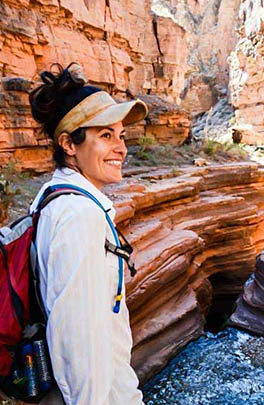 Custom &
Charter Trips
Adventure connects people. We can customize your vacation adventure from start to finish. Call Us