British Columbia Sea Kayaking
One of the most scenic sea kayak routes in North America – Broughton Archipelago to Johnstone Strait, a haven for nature enthusiasts.
British Columbia Sea Kayaking
$1,195 per person
Quick Facts
Length: 6 days
Price: $1,195 – $1,275 per person
Season: July – September
Min. Age: 12 years
Activity: Sea Kayaking
Meeting Place: Quadra Island, British Columbia
Ending Place: Quadra Island, British Columbia
British Columbia Sea Kayaking Details
The evening prior to your British Columbia Sea kayaking trip, you will meet your guide and fellow travelers in Heriot Bay, British Columbia, Canada. On the first day of your trip, you will be shuttled from either Quadra Island or Campbell River to Telegraph Cove to begin your kayaking adventure. Once in Telegraph Cove, you will journey via water taxi to either Hanson Island or Paddler's Inn Eco-lodge deep within the Broughton Archipelago. On Days 2-5, you will paddle among the enchanting islands and protected passageways with intriguing scenery, wildlife and cultural history. You will also visit an ancient village site of one of the First Nations people. On your final day, you will have time for a morning paddle before taking a water taxi back to Telegraph Cove and a shuttle back to Quadra Island.
What to Expect
Beginnings
The evening before your sea kayaking trip, you will have a pre-trip meeting at the Heriot Bay Inn on Quadra Island British Columbia, Canada where you will meet your guides and go over trip logistics. On the first day of your trip, you will have the choice to meet at Quadra Island, Campbell River, or at Telegraph Cove, British Columbia. Transportation is provide to your starting location in Telegraph Cove.
Endings
On your final day of paddling, you will be picked up in the afternoon by boat and brought back to Telegraph Cove. If necessary their is also a shuttle back to Quadra Island.
Price Includes
Your trip includes all kayaking equipment, beverages and meals (lunch on Day 1 through lunch on Day 6). Camping equipment of tents and Therm-a-Rest sleeping pads will be provided. You also receive one-night's stay at Paddler's Inn. The price also covers park and land use permits and all land and water shuttle service.
Weather
Daytime temperatures from July to September in British Columbia range between 60 – 75°F. Evening temperatures drop to 45 – 55°F. While it is the dry season, rain is always possible.
Group Size
Expect a maximum of 10 people and two guides during the tour.
Camp Life
Whether you're an experienced camper or it's your first time, our outfitter makes sure your camping experience is easy and comfortable. The itinerary for the trip remains flexible and based on the group's preferences. The guides will either choose one campsite for several nights or move from camp to camp.
Outfitters provide a tent and Therm-a-Rest sleeping pad for your comfort and everyone participates in setting up and breaking down camp. At campsites without pit toilets, guides will set up a clean, private camp toilet upon arrival at camp and dismantled it just before embarking in the morning.
Meals
The menu for this trip is kept hearty and healthy with simplicity in mind so there is more time to spend on fun activities. You can expect dishes created around and featuring local, organic, and seasonal foods. This includes fruits and vegetables, locally caught wild salmon and baked breads, and mornings with ethically sourced, fresh roasted coffee. The outfitter can also accommodate most dietary requests.
Choose Your Adventure
Sea Kayaking Tours
Our sea kayaking adventures explore remote territory in Baja, British Columbia, and Belize.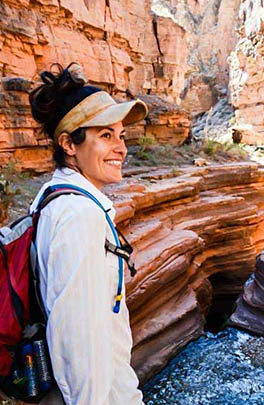 Custom Expeditions
Adventure connects people. We can customize your adventure from start to finish. CALL US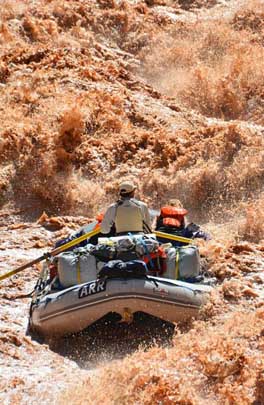 Grand Canyon Trips
Experience America's great adventure. Spend 3 to 18 days rafting the Colorado River.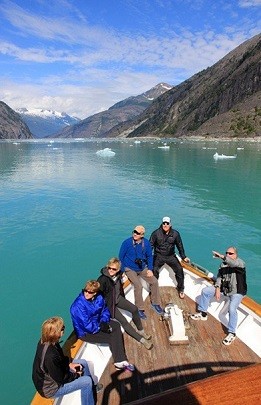 Small Ship Cruises
Check out our all-inclusive small boat expeditions to Alaska, Baja, Hawaii, Antarctica and Galapagos.