Grand Canyon Rafting Trips
Colorado River Whitewater & Camping
2024 and 2025 Seasons
Grand Canyon White Water Rafting
With over 100 different Colorado River rafting options, planning the best Grand Canyon white water rafting trip can be challenging. Many people find it easiest and quickest to talk with one of our Adventure Specialists at (928) 526-4575. We can help you narrow down the rafting trip options for the 2023 and 2024 seasons to those available vacations that fit into your schedule.
Since 1987 our service has been free and we work with all 16 Grand Canyon river outfitters. The cost is guaranteed to be the same rate you would get booking directly with an outfitter. See our quick reading step-by-step how to book a Grand Canyon rafting trip or read our more detailed information below.
2025 Grand Canyon, Arizona Rafting Dates
While we are still booking and have plenty of availability in 2024, we are starting to get requests to book 2025 Grand Canyon trips. Launch dates for 2025 Grand Canyon rafting season will start being released this fall. Get on our list to be contacted about 2025 dates meeting your criteria as they become available. Looking for something in 2023, you can still have book a last-minute Grand Canyon rafting trip for this year.
Our Best Grand Canyon Rafting Advice
Select a trip that allows you to spend as much time as possible white water rafting in the Grand Canyon. The majority of guests wish they would have spent additional time on the river. If you aren't sure where to start, a 7-day motor full canyon is one of our most popular vacations. However, if you want a human-powered oar, paddle, dory, or hybrid trip (combo of oar, paddle, and sometimes dories), try rafting the Upper Canyon (approximately 6 days) and hike out to the South Rim. If you had fun, float the Lower Canyon next time.
Colorado River Rafting Basics
A Colorado River rafting trip through Grand Canyon National Park provides a whitewater rafting and camping vacation like no other. Towering cliffs, cool lush grottoes, thrilling rapids, and giant sand beaches can be experienced throughout the canyon corridor while guides share their knowledge of the natural and human history of the area. Colorado River white water rapids are rated from one to 10, with 10 being the hardest runnable rapid and equivalent to rafting class IV+ whitewater on the international scale.
Each day is different and full; a mix of rapids and smooth water, hikes to hidden side canyons, water falls, and remnants of ancient indigenous dwellings with pottery. Camp out under the canyon walls next to the Colorado River. Rafting permits you to experience the canyon from a unique and impressive perspective. Learn more in our Grand Canyon Rafting FAQ's (Frequently Asked Questions).
Find Your Colorado River Adventure…
*** Our service is free to you and paid for by our partner outfitters. We guarantee the same price as booking directly with the outfitter.
Map of Grand Canyon and Arizona
River Trip Length
Within Grand Canyon National Park, the Colorado River flows 277 miles from Lees Ferry, Arizona (below Lake Powell) to Pearce Ferry, Arizona (at Lake Mead). Between April and October it is possible to raft one (35 miles) to 18 days (225+ miles) in the canyon. For those that want a full Grand Canyon float trip, the typical itinerary is 8 days by motor rig or 14 to 16 days in dories, oar boats, or paddle rafts. At Rivers & Oceans, we break down rafting the Grand Canyon into three categories: one-day motor trip, two-day overnight tour, and 3 to 16-day expeditions (multi-day).
Rafting Down the Grand Canyon in One or Two-days
One and two-day Grand Canyon river trips float the lower part of the canyon. Rafters meet in Peach Springs, Arizona before launching from Diamond Creek on the Hualapai Indian Reservation. Trips take-out (finish) at Pearce Ferry. However, there is an option to helicopter out of the canyon providing the advantage of bypassing the last couple of hours of flatwater on the river. The one-day expedition is guided by Hualapai Native American guides on snout motor rigs.

The two-day trips paddle raft and then motor raft after a night camping at the bottom of the Grand Canyon. For an additional cost, both the one and two-day trips provide an optional helicopter ride out of the canyon. Also a stop at the Grand Canyon West Skywalk is possible for those using the helicopter. In addition, there is no required hiking in or out of the canyon on these two trips. The longer 3 to 16-day expeditions are broken up by river section below.
Time of Year to Raft Grand Canyon
Every season in the Grand Canyon comes with unique beauties and challenges. In April and May the canyon has cooler temperatures. This means bringing extra layers for warmth, but allows for longer hikes while the wildflowers are in bloom. Spring can bring strong up-canyon winds. June through August are the hottest and busiest months to raft down the Grand Canyon, with temperatures ranging from 95-115°F. See current Grand Canyon temperatures.
Monsoon season starts in July and goes through August, bringing afternoon clouds and rain showers to cool the canyon. These two months also have the biggest whitewater, with the river running at its highest level for the season. As the Arizona rafting season winds down in September and October, expect cooler weather, longer hikes, and shorter days.

We have more information on our blog about monthly weather variations during the rafting season.
Colorado River Temperature in Grand Canyon, Arizona
The Colorado River water temperature at Lees Ferry (mile 0) varies between 48° and 56°F depending upon the season and depth of the water behind Glen Canyon Dam in Lake Powell. Near Diamond Creek (mile 225) towards the end of the Grand Canyon, the water ranges from 45°F during the winter to 65°F during the heat of the summer. Flash flooding side-canyons can temporarily increase the water temperature. Side streams are typically much warmer and ideal for swimming and soaking. See current river temperature at Lees Ferry.
Luxury Grand Canyon Vacations
Grand Canyon companies do not offer luxury rafting trips. However, all outfitters provide chairs in camp, and the food is nicer than what most expect when camping. Some companies offer cots to sleep on instead of pads on the ground. Lunches are picnic style riverside stops. Most trips are all-inclusive except for alcohol, but you can bring your own or order through the outfitter. Check out our packing list for Grand Canyon to see the gear and clothing you will want to bring.
For those that want a luxury trip, there are a few options. Sign-up for an expedition on another river in the western United States such as the Rogue River Canyon in Oregon, which has lodges, or Salmon River in Idaho, which offers luxury options. Otherwise, charter a Grand Canyon trip that can be customized to meet your group's needs.
Charter Expeditions
It's quite common for groups to inquire about chartering a private tour (called a Custom Charter or Private Trip), preferring to vacation with their friends and companions. A chartered expedition to raft Grand Canyon, allows for a tailored experience. These trips are our specialty. If you'd like to learn more about planning a charter trip, check out Rivers & Oceans Custom Adventures (ROCA).
Rafting by Motor versus Human-Power (non-motor)
Motorized expeditions (see picture below of J-rig, S-rig and C-craft motor options) typically cover more of the Grand Canyon in less time than the human-powered oar, paddle, dory, and hybrid trips. Motor rigs also usually run their engine for most of the expedition, which cause some to choose the non-motorized alternatives. Senior groups typically select motor rafts since they are more comfortable for the full days traveling down canyon. A small subset of human-powered expeditions have a motor support boat that usually travels behind the group. Please give us a call if you want to insure your Colorado River rafting trip has or does not have a motor support raft.
Types of Human Powered Rafting Trips
Non-motorized expeditions, also called human-powered, are broken into four categories: all paddle, oar, dory, and hybrid. All-paddle trips are where everyone participates by paddling in a raft with a guide in the back steering and calling commands through rapids and the flatwater. There are extra oar rafts to carry all the gear. Guests on oar and dory boat trips hold-on while a guide positioned on oars in the center of the boat rows downriver. Grand Canyon hybrid trip options typically have one paddle and five oar rafts. Guests take turns riding in the paddle boat. Some hybrid trips also bring a dory along, and guests rotate through that craft as well. Of the non-motorized Grand Canyon options hybrid trips are the most popular.
Variations in the Number of Guests and Days
A non-motor rafting trip has far fewer guests in each boat during the day, 5 to 7 versus 15 to 20 on a motor raft. Both types can have ample time for hiking along the canyon depending upon the number of days used to cover a section of the Colorado River. For example, 6-day Motorized Full Canyon guests have minimal time for hiking, while 9-day Motorized Full Canyon motor participants find ample time for hiking and exploring. Check out our blog post on the types of whitewater crafts in Grand Canyon to learn more.
Grand Canyon National Park: Rafting Costs
A vacation whitewater rafting in Grand Canyon ranges from $399 for a motorized one-day to $7000 for an 18-day oar trip. Colorado River rafting trips are all inclusive with no additional costs once on the water. Below is a table breaking down the trip options and cost ranges. If the trip costs seem prohibitive check out some more moderately priced rafting tours on other whitewater rivers in the western United States.
Choosing a Grand Canyon Outfitter
All the Grand Canyon companies are professionals, and we started working with them over 30 years ago. Since demand to raft down the Colorado River is high, we recommend selecting commercial river trip based on your time frame, budget, and trip type, rather than by outfitter. If there are itineraries with different outfitters that meet your needs, we can steer you towards the trip that will mesh best with your preferences. As licensed concessionaires by the National Park Service, Grand Canyon whitewater rafting companies are required to hire guides with extensive wilderness first aid, swiftwater rescue and food safety certifications. In addition, guides from all the companies are knowledgeable of the flora, fauna, geology and human history of the canyon.
Drought and the Colorado River
Since Lake Powell sits just upstream of Grand Canyon and it has to release water to Lake Mead for use by Las Vegas, Phoenix and California, there will be raftable flows for the entire season (April-October) going forward even in drought years. Trips can and have been run lower than the scheduled flows for the coming seasons. Learn more about how drought is affecting rafting in the west.
Choose the Best Trip for Your Group
Grand Canyon
1-Day Trip
One amazing day. Single-day rafting trips include whitewater, hiking, lunch & helicopter option.
Grand Canyon
2-Day Trip
Spend two days rafting through Grand Canyon and one night camping under the stars.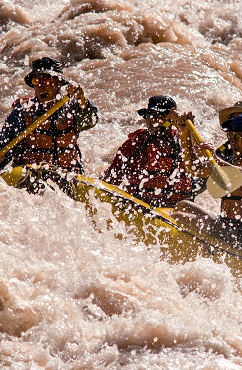 Grand Canyon Multi-Day Trips
Experience America's great adventure. Spend 3 to 18 days rafting the Colorado River.
Custom &
Charter Tours
Adventure connects people. We customize your adventure from start to finish. Call Us
Grand Canyon Whitewater: 3 to 16 Day Tours
The Grand Canyon has 4 sections, which are known as Full, Upper, Lower, and Western. These sections are defined by the river mile where you start (put-in) and the river mile where you end (take-out). While popular due to their length, Upper and Lower Grand Canyon Trips require a 7.5 to 9-mile hike at either the end (Upper) or start (Lower). Click the "Read More" button below to see a break down of what rafting each section of the Colorado River has to offer. These are also referred to as multi-day rafting trips.
Upper Grand Canyon: Lees Ferry to Phantom Ranch by Raft, Hike to South Rim
Starting at Lees Ferry (mile 0), Upper Grand Canyon expeditions end at Phantom Ranch (mile 88). To finish your trip here in the deepest part of the canyon, it takes hiking 7 to 9-miles up the Bright Angel Trail to the South Rim while gaining 5000 feet of elevation. These trips float the Colorado River in around 5 to 6 days on oar and paddle rafts. Motor rafting trips rarely end here.
Upper Highlights
Highlights floating this section include limestone-walled Marble Canyon, ancient sea fossils, Stanton's Cave, Vasey's Paradise, Redwall Cavern, the Puebloan Granaries and ruins at Nankoweap Canyon, the aqua-blue Little Colorado River, and the geologist pleasing Great Unconformity. Whitewater enthusiasts will enjoy rafting House Rock Rapid, the Roaring 20's, and Georgie's Rapid in the upper canyon. The last full river day takes the expedition into the first Granite Gorge with 2-billion-year-old Vishnu Schist (oldest rock in the canyon) and the biggest rapids of Upper Grand Canyon River Tours: Hance, Sockdolager, and Grapevine.
Lower Grand Canyon: Hike to Phantom Ranch, Raft to Whitmore Wash, Diamond Creek or Pearce Ferry
Rafting adventures down the Lower Section of Grand Canyon start at the South Rim with a 7 to 9-mile hike to the Colorado River at Pipe Creek (mile 89.5) or Phantom Ranch (mile 88). The hike descends 5000 feet of elevation along the Bright Angel Trail to the bottom of the river canyon. Journeys will end at one of three take out points depending on the trip selected: Whitmore Wash (mile 188), Diamond Creek (mile 225), or Pearce Ferry (mile 280). The Whitmore Wash take-out consists of a 5-minute helicopter ride to Bar 10 Ranch on the North Rim followed by a small plane flight to Las Vegas or your starting point (Page, Marble Canyon, or the South Rim).
Lower Highlights
A Colorado River rafting trip on this section takes around 8-days for oar and paddle rafts. Motor tours rarely begin here. Common stops on this section include Blacktail Canyon, Elves Chasm, Shinumo Grotto, Stone Creek Falls, Tapeats Creek, Thunder River, Deer Creek Falls, Matkatamiba Canyon, and Havasu Creek. The pinnacle of Arizona river running is the whitewater in the lower section. Raft the Colorado's most famous rapids, Lava Falls and Crystal, along with many other exhilarating drops like Horn, Hermit, Granite Falls, the Gems, Deubendorff, and Upset Rapid.
Upper vs. Lower
There are some minor differences between rafting the Upper and Lower canyon. The Upper begins in scenic Marble Canyon and travels down through each geologic layer of the canyon. The lower canyon trip floats through the biggest rapids of the Colorado River tours and includes some of the biggest hikes in the canyon. However, the most significant difference is hiking in from the rim versus hiking out of the canyon. Many people assume hiking into the Grand Canyon will be easier, and they are right to a degree – it takes less time.

However, on the days following the hike, many people can barely walk because they are so sore from the pounding their bodies took. The hike out of the Grand Canyon may take longer, but feet and legs are less beat up from the ascent. Plus, when hiking out, you can be tired and sore for a couple of days when you are flying home or back at work. Being too sore to participate in hikes on the trip can be a bummer. While we love both sections, we typically encourage those interested in week-long oar and paddle trips to start with the upper canyon.
Colorado River & Grand Canyon Highlights Map
Full Grand Canyon: Raft from Lees Ferry to Whitmore Wash, Diamond Creek or Pearce Ferry
The grandest canyon expedition, floating the Full Grand Canyon allows river runners to experience the upper and lower canyons and sometimes the western canyon. Journeys launch at Lees Ferry (mile 0) and raft the Colorado River to one of three take out points: Whitmore Wash (mile 188 – by Helicopter), Diamond Creek (mile 225), or Pearce Ferry (mile 280). The most common human-powered trip takes 14 days to raft the full canyon. However, these trips can range from 12 to 18 days. The 8-day full canyon motor trip is our most popular for families.
Trip Exchanges
For the Full Canyon there may be an "exchange" during the river tour where a portion of the guests hiking will hike out and a new group of guests will hike into the canyon which can allow time for a short hike up the Kaibab Trail along Bright Angel Creek to the Phantom Ranch historical landmark. However, there is no required hiking on the full canyon and there is an opportunity to stop at the attractions on both the upper and the lower canyon as well as raft over 100 whitewater rapids of the Colorado River.
Western Grand Canyon: Helicopter to Whitmore Wash, then Raft to Pearce Ferry
The Western Grand Canyon trip begins with a small plane ride from Las Vegas, Nevada to Bar 10 Ranch in Arizona perched above on the North Rim of the Grand Canyon. Many rafting tours spend a night at Bar 10 Ranch before the 5-minute helicopter ride into the canyon to the launch point on the Colorado at Whitmore Wash (mile 188). The western canyon expedition rafts 92 miles downstream to Pearce Ferry (mile 280) over 3 to 5 days with one to 3 nights of camping by oar or motor raft.
Western Canyon Highlights
Attractions on this section of the canyon include the Whitmore Pictographs, Pumpkin Springs and the lower Granite Gorge. Fun whitewater includes Kolb Rapid, Mile 217 Rapid, Travertine Falls, and Killer Fang Falls (Mile 232 Rapid). One-day motor and two-day Grand Canyon raft trips also run the lower part of this section, launching at Diamond Creek (mile 225) and ending at Pearce Ferry. In addition, Western Grand Canyon river rafting trips have no required hiking.
Grand Canyon 3 to 16-Day Whitewater Rafting Sections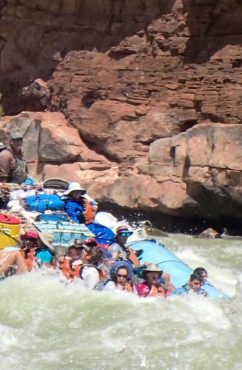 Full Canyon Rafting
The ultimate Grand Canyon rafting experience. Take the time to run the entire canyon in 6-18 days.
From $2691 per person
Upper Canyon Rafting
Launch at Lee's Ferry and raft the Colorado for 90 miles in 4-8 days. Hike out at Phantom Ranch.
From at $1475 per person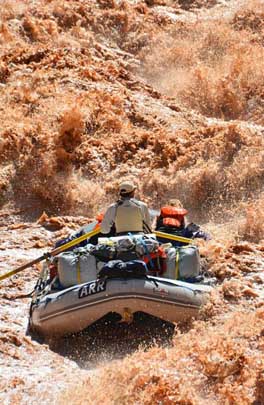 Lower Canyon Rafting
Hike into Phantom Ranch & raft the Lower Grand Canyon in 5-12 Days. Experience Lava Falls.
From $2045 per person
Western Canyon Rafting
Helicopter into the canyon. Run rapids of the Colorado, hike, and sleep under the stars in 3-4 days.
From $1498 per person
Looking for a less expensive rafting alternative?
Due to their popularity, Grand Canyon whitewater expeditions are more expensive than most other rafting rivers in the western United States. Check out our article on the best rafting rivers outside Grand Canyon.
Find Your Adventure…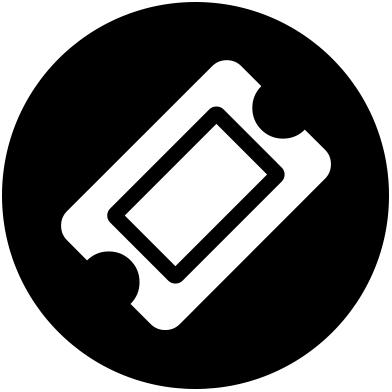 Find Your Trip
Request a trip search, we'll find tours meeting your criteria.
*** Our service is free to you and paid for by our partner outfitters. We guarantee the same price as booking directly with the outfitter.
Grand Canyon Rafting Reviews
5.0 out of 5 stars (based on 90 reviews)
1-Day Rafting Trip
Been on lots of rafting trips. This was the best. Outstanding guide and bus driver and unequaled rapids.
The most amazing trip!
Being in the Grand Canyon, was absolutely amazing, but it was the guides that made the trip. They are knowledge, personalities, and work ethic or just phenomenal. We plan to come back for a second trip!
Grand Canyon 2-day
Great experience, guides were awesome. Highly recommended
Start Planning Your Grand Canyon Adventure
Dispatches from adventure tours around the world and tips for intrepid travelers. Read Our Blog
When planning a rafting trip through the canyon, it's important to consider how to best protect yourself from the sun. The combination of all day exposure and reflected sunlight off the water can be intense. Proper protection allows you to get the most out of your trip and avoid sunburn, heat exhaustion, or even skin damage.
If you're planning a trip to the Grand Canyon, an all-inclusive rafting trip might be just what you're looking for. Here's everything you need to know about these unforgettable adventures.