Two Day Grand Canyon Rafting
Sleep on the River
Paddle Rapids, hike the falls, delicious meals
$799 per person
Grand Canyon 2 day Rafting Trips
Spend two days rafting through Grand Canyon and one night camping under the stars. Travel downriver with native guides and discover the rich traditions of the Hualapai people through their own stories. Experience the Colorado River by paddling whitewater rapids in a paddle raft. Then hop in a 22-foot snout motor boat for an opportunity to relax and take in the scenic views. An overnight rafting trip through the Grand Canyon allows you to slow down and embrace the change of scenery, routine, and pace of life – we call this "river time."
***The helicopter portion of this trip is not available this year. Check out our 3-day Grand Canyon Rafting trips for a rafting trip with a helicopter ride into the canyon. Additionally, you can do a separate helicopter tour of Grand Canyon which we find to be the best value for those interested in a helicopter experience.
Two-day Grand Canyon Rafting Video
Where to Start
Still not sure which Grand Canyon trip you prefer. Check out our Grand Canyon rafting overview page or give us a call. We'll answer your questions and guide you through the process to help you find your best Colorado river rafting trip at the same price you would get directly from the outfitter.
$799 per person
Length: 2 Days, 54 river miles
Includes: sleeping bag, pad, tent, transportation from the Hualapai Lodge to the Colorado River and back, meals, beverages and snacks while on the river. (Tents are for 2 people. Additional tents can be requested during sign-up.)
Call us about our military discount.
Rapids: Class II-III
Minimum Age: 12 years
Meet:  6:00am, Hualapai Lodge in Peach Springs, AZ.
Return: Between 5:30 – 7:30pm
Two Day Grand Canyon Rafting Details
The Hualapai Legacy
Guided by the Hualapai River Runners, your rafting adventure takes place on the Hualapai Indian Reservation. Visit the Grand Canyon with people who have a rich history within the Canyon and still call it home. Being mindful of cultural differences and keeping a flexible outlook will enrich your adventure.
Getting to Peach Springs
The trip begins at the Hualapai Lodge in Peach Springs, Arizona. We offer round trip transportation from Las Vegas for an additional fee. Read about travel from Las Vegas to Peach Springs.
Read More


Drive times to Peach Springs from neighboring cities are as follows:

Grand Canyon South Rim, AZ: 2.5 hours, 133 miles
Las Vegas, NV: 3 hours, 155 miles
Kingman, AZ: 1 hour, 50 miles
Seligman, AZ: 35 minutes, 37 miles
Williams, AZ: 1.5 hours, 80 miles
Flagstaff, AZ: 2 hours, 110 miles

We recommend staying at the Hualapai Lodge the night before (more information about where to stay below) as the day begins early.

Overnight Rafting Itinerary

SATURDAY 

On the day of your trip, check-in at approximately 6:30 a.m. in the lobby of the Hualapai Lodge. Pick up your dry bags here to back your overnight gear. From the Hualapai Lodge, a 1-hour bus ride 20 miles down the scenic dirt Diamond Creek Road takes you to the put-in on the Colorado River.

Once at put-in, you'll receive an orientation and safety briefing. After your briefing grab a paddle and get ready to meet the Colorado river! Your trip begins in a paddle raft running eight whitewater rapids within the first ten miles. You will get wet! The II and III+ rapids make for a fun roller coaster ride of wave trains.

During the day, you will hike and explore a beautiful side canyon with a waterfall called Travertine Falls, run more rapids, and enjoy a picnic lunch on a sandy bank. Lunch consists of deli-style sandwiches with chips, fruit, cookies, and trail mix. In addition the guides bring snacks, water, and soft drinks.

After the whitewater, you change boats, running the flat water portion on a 22′ inflatable, motorized pontoon raft.

Soak in the experience of being a mile deep in the earth all afternoon. Relax, explore and connect with your fellow passengers and guides. The trip camps at Spencer Canyon, where the origin of the Hualapai story begins.  Settle in for an evening which includes a hearty dinner of steak, salad, corn-on-the cob, and baked beans.  Savor the experience of camping beneath the stars. (Please note that alcohol is not allowed on the Hualapai Reservation and therefore not during the trip.)

SUNDAY

Wake up to a hot breakfast and breathtaking views of the Canyon walls. You have the opportunity for a short morning hike to explore historic sites. From here the motorized pontoon rafts takes you the remaining stretch of the river. Enjoy lunch on a sandy river bank before an afternoon motor rafting out of the Grand Canyon to arrive at Pearce Ferry. Here you will take a 2.5-hour bus ride back to Peach Springs. You will arrive back at the Hualapai Lodge between 5:30 and 7:30 p.m.

Camp Life

Whether you're an experienced camper or it's your first time under the stars, your guides will facilitate an enjoyable camping experience.  You camp on a shoreline near the Colorado River with the starry sky overhead.  Everyone participates in setting up and breaking down camp as well as loading and unloading the rafts on sandy and sometimes steep sandy beaches.

Bring your own camping gear or request to use the tents, sleeping bags and sleeping pads included in the price of the trip. Be sure to reserve them when you sign-up for the trip.

Bathroom Breaks

Urination during the day, while not near a port-a-john, takes place in the river or  wet sand next to the river as ordered by the National Park Service. A composting, private toilet will be available at your campsite.

Where to Stay

We recommend staying at the Hualapai Lodge the night before and the night after your expedition. The trip starts early and this is the only lodging option in Peach Springs. While trips typically get back between 5:30 and 7:30 pm, they sometimes return later. Train tracks run near the hotel, so for light sleeper we recommend bringing ear plugs.

We have discounted rates for the lodge and are happy to book your rooms for you. Our discount rate varies throughout the season and can be seen through our online booking portal by selecting a desired date.

Your lodging reservation can be cancelled up to 3 business days before your check-in date in order to receive a refund. Cancellations within 3 business days of your check-in date cannot be refunded.

Please know that space in the Hualapai Lodge is limited. If we cannot secure a room, there are other lodging options nearby.

Weather

Historically speaking, weather patterns in Grand Canyon are as follows:

March, April and May have cooler temperatures and can bring strong winds.
June through August are the hottest months with temperatures between 95°F – 115°F.
Monsoon season is July thru September and can bring afternoon clouds and rain showers. (See more about monsoon storm related cancellations below.)
September and October have cooler temperatures.

Water Temperature

The Colorado River water ranges between 50°F – 55°F year round. With the size of Grand Canyon's whitewater expect to get wet and the water will be cold!

What to Bring

We'll provide you with this detailed packing list when you book your overnight trip. No matter what time of year, we highly recommend you bring waterproof rain gear (jacket and pants). There will be times when you're in the shade and if you're wet – even in the summer – it can get uncomfortable. If you're rafting in the spring or fall, you'll want to bring layers to keep warm.  This trip requires sun protection since you'll be spending full days in the Arizona sun. If you want to get an idea of what gear we recommend, visit our recommended gear page (please note this gear pertains to all our river trips and not just for the 2 day trip).

Payment and Cancellation Policy

Payment in full is required at the time of booking your 2-day Grand Canyon Rafting adventure. Cancellations received 30 days or more prior to the original trip date will forfeit $75 per person with the remaining amount being refunded. Cancellations received within 29 to 1 day prior to the trip date and/or no shows will forfeit the total amount paid.

Please know that Rivers & Oceans is subject to the outfitter's policies and cannot make exceptions for any reason to their cancellation policy. We are also subject to any changes made to the trip itineraries, departure dates, prices, and/or their reservation policies at any time.

Date Changes

After reserving the trip, you may change your trip date one time by paying an additional $35 per person date change fee up to 2 days prior to the trip date. Date change requests received within 2 days of the trip date will be treated as cancellations and will forfeit the total amount paid. Please note, if you change your trip date and need to cancel your trip, the total amount paid will be retained and no refunds will be issued.

Monsoon Storm Season: Rafting in July, August, or Early September

If there is an intense rainstorm the night before your rafting trip the dirt road down to the river may be washed out. If this occurs the Hualapai River Runners will do their best to clear the road allowing you to raft that day. This could delay your launch by one to two hours, which will affect the pacing of your trip. If the road is unable to be cleared your trip will be cancelled and you will be given the opportunity to reschedule. If you are unable to raft on different days you will receive a full refund.

We have more information about variations in the river during the rafting season.
It's Your Adventure – Let Us Help You Make It Happen
Trip Reviews
5 out of 5 stars (based on 6 reviews)
Can't wait to come back!!!
Amazing trip!! 100% happy with our Grand Canyon experience.
SPECTACULAR!!!
This trip was so exciting! It was both thrilling and relaxing. The star gazing and camping was amazing. I always felt safe and the meals prepared for us were delicious! A very informative tour all around. The hiking was a bit challenging. However, I felt extremely accomplished when we reached our destination…………..WATERFALLS!!!!!!!! I hope to go again.
Once-in-a-Lifetime Experience
We would call the Hualapai River Runners 2 Day excursion a once-in-a-lifetime experience…except that we want to do it again! Anyone with a sense of adventure should have this on their bucket list. We plan to come back in the future for a longer trip! Big thanks to the wonderful guides for creating a truly invigorating and inspiring experience. Just…wow!
Further Adventures
Grand Canyon
1-day Trips
One amazing day. Single-day trips include whitewater, hiking, lunch & helicopter option.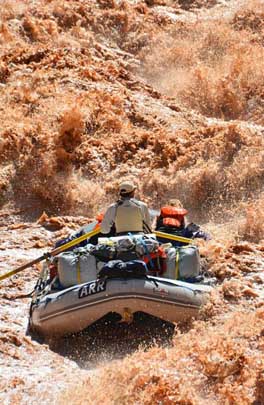 Grand Canyon
Multi-day Trips
Experience America's great adventure. Spend 3 to 18 days on this amazing stretch of river.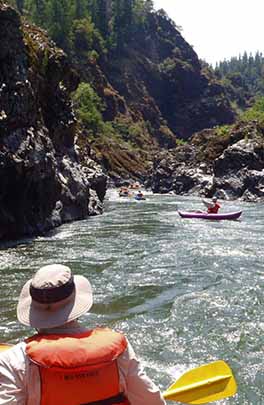 More Rafting
Trip Options
Oregon, Idaho, Utah, 3-10 Day journeys on the Salmon, Green, Rogue and other great Western rivers.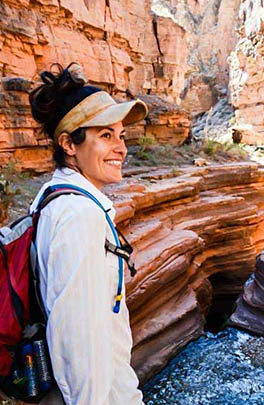 Custom &
Charter Trips
Adventure connects people. We can customize your vacation adventure from start to finish. Call Us