Northern Passages & Glacier Bay Cruise
Experience Glacier Bay. Cruise past glaciers, fjords, and forests where you'll be able to see bald eagles, sea lions, humpback whales and more. Explore secluded coves by kayak or paddleboard.
Northern Passages & Glacier Bay Cruise
Northern Passages & Glacier Bay Cruise Details
This sample itinerary is only a guideline; variations may occur to maximize your experience.
Day 1 – Juneau, Alaska* – Embark
Welcome aboard! Meet the crew, settle in, and relax with your shipmates. Within minutes you'll be cruising the enchanted channels of Alaska's Inside Passage.
Day 2 – Captain's Choice
Plying the remote waterways of Lynn Canal or Chatham Strait, your captain sets the course for adventure! Wake up at anchor and kick off your morning with on-deck yoga stretches. Then slip into a kayak or step onto a paddle board and glide along rocky outcroppings with your guides. While you keep watch for playful harbor seals in these protected waters, bald eagles will likely monitor your improving paddling skills from the treetops.
Day 3 – Glacier Bay Cruise
One of America's crown jewel national parks is yours to explore-Glacier Bay National Park, a UNESCO World Heritage Site and Biosphere Reserve. A National Park Ranger joins you to uncover coves and corners of the bay that most visitors miss. Linger near South Marble Island to spot the many species of rare sea birds that call this area home. Keep your eyes on the water and the island for brightly-colored puffins and Black Oystercatchers. With much to see all around you, you'll find sea lions, mountain goats, bears, eagles, and spectacular scenic backdrops. Tidewater glaciers sweep like rivers of ice down massive mountain valleys, terminating before you in the waters of Glacier Bay.
Day 4 – Icy Strait
Set your course for some of the most remote waters in Southeast Alaska. Join the captain on the bridge or the expedition team out on deck in search of whales and marine mammals. Camera in hand, begin your land and sea exploration of these wilderness reaches. Ride the skiffs for a closer inspection of the wild coastline with eyes set on the shore for possible bear sightings.
Day 5 – Chichagof Island / Peril Strait
Meander along the coast of Chichagof Island. In the expedition spirit, marvel at the unbelievable scenery as your crew expertly guides you through glacier-carved fjords. Anchor in remote coves for an opportunity to lower the kayaks and skiffs. Explore the shoreline on an intertidal walk or forest hike with your guides. And, wend along Peril Strait-a twisting channel known for dramatic currents, Peril Strait runs 50 miles from Chatham Strait to Salisbury Sound.
Day 6 – Sergius Narrows / Neva Strait
Opening at Hoonah Sound, the aptly named Sergius Narrows-squeezing to only 300 feet wide in one spot and a shallow 24 feet deep-is a great place to watch the shoreline for bears, the waters for otters and whales, and skyward for eagles. The rugged rock fingers of the narrows winds into scenic Neva Strait. This evening, toast another day of amazing adventure with a frosty microbrew or hot toddy.
Day 7 – Krestof & Nakwasina Sounds
There aren't many straight lines along Baranof Island, but along its western side lay hundreds of remote, uninhabited islands, and endless opportunities for dropping anchor and adventure. With many secluded coves and islands to choose from, discover the region's intertidal zones, or from your skiff or kayak, watch for whales and sea lions. Gear up for a guided hike with your expedition team for a new perspective of the vast Tongass National Forest. After an active day, toast your voyage with a festive Farewell Dinner and a "photo journal" of your trip presented by your expedition team.
Day 8 – Sitka, Alaska – Disembark
Gather for breakfast this morning as you cruise into Russian-influenced Sitka to disembark and transfer to the airport for your flight home.
*For trips departing from Sitka, Alaska, the itinerary will be in reverse.
Need to Know
Gear Up
Travel in Alaska is often characterized by its cool, humid climate. We recommend investing in good rain gear, quick drying base layers, warm socks, and a solid pair of calf height rain boots with a good rubber sole. Every adventure is better with the right gear!
Flexible, Fun & Full!
Your days will be filled from the moment you wake until you retire to your cabin with opportunities for group meals, off-ship outings, and presentations in the evening. Choose to participate in the activities and presentations each day or sit them out, but one thing is for sure, this cruise will keep you moving!
What to Expect
Beginnings
Depending on which trip dates you choose, your adventure begins in either Juneau or Sitka, Alaska. If you begin your trip in Juneau, you will travel toward either Lynn Canal or Chatham Strait to begin your journey. Beginning in Sitka, you will travel toward Krestof & Nakwasina Sounds for some whale watching.
Endings
The last night on the ship, you will have a special farewell dinner, and the next morning after breakfast, you will disembark in Sitka or Juneau, Alaska for your return flight home.
Price Includes
All onboard meals; premium spirits, wine, and microbrews; non-alcoholic beverages; exclusive transfers and baggage handling between airport/vessel on embark/disembark days; entry fees to national parks/preserves; all adventure activities and equipment from the boat. Your vessel also has wellness offerings such as hot tubs, sauna, fitness equipment, yoga mats, and a massage room.
Weather
You will find Alaska's summer temperatures surprisingly pleasant. Daytime highs for June – August range from 60°F – 80°F. Nighttime lows are refreshingly cool, dipping into the 40's – 50's. May is usually 5° – 10° cooler. During this time of year, expect a few days of cloudy weather and rain, but also some clear days. Look forward to long daylight hours and enjoy the beautiful light change on the landscape.
Scenic Channels
Your journey will take you through several Alaskan straits. These narrow waterways offer you excellent views of the shoreline as you pass by. Expect to see harbor seals, bald eagles, sea lions, mountain goats, bears, and humpback whales as you cruise through these scenic channels; close enough to appreciate and large enough to explore.
Group Size
This is a small-scale cruise and depending on the dates you select, your vessel will have a maximum number of 74-76 guests and a generous guest to guide ratio of 3 guests for each crew member. You will have plenty of opportunities to learn about the landscape, ecology, and culture of the area, as well as have expert instruction for all your adventure activities.
The Boat
Your vessel will depend on which launch date you choose. All ships offer ample vantage points for taking in the sights. Ships carry all the adventure equipment for guests including kayaks, paddle boards, inflatable skiffs, hiking poles, and more. All cabins are equipped with a view window, TV and DVD, iPod docking station, private bath with shower, and generous closet space. Your vessel will also include a comfortable lounge and library, and comes equipped with a hot tub, sauna, fitness area, and massage suite to enjoy.
Meals
You can look forward to a delicious daily menu filled with meals that include locally sourced ingredients, such as fresh Dungeness crab or Alaskan prawns. For breakfast – you can choose from an early riser breakfast with fresh baked pastries and fruit or a full breakfast with hot, cold, and specialty dishes. Lunch – you will find a range of salads, sandwiches, and homemade soups. Happy hour – enjoy a cocktail and hors d'oeuvres in the lounge. Dinner – choose from several entrées including fresh, local seafood and meat or a vegetarian dish with a chef-selected wine pairing. Be sure to leave room for an indulgent dessert, such as tiramisu.
Adventure Specialists
We've been connecting our clients to water adventures around the world since 1987. We partner with select outfitters who share our values and are pros at creating exceptional experiences. There is no fee for our service; we earn our commission from the outfitters we represent, and the cost of your expedition is the same as booking direct.
Choose Your Adventure
Sea Kayaking Tours
Our sea kayaking adventures explore remote territory in Baja, British Columbia, and Belize.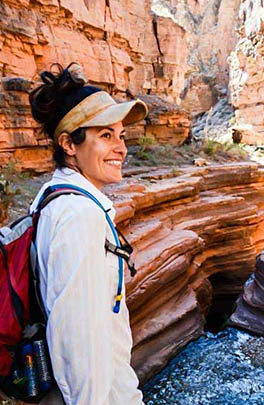 Custom Expeditions
Adventure connects people. We can customize your adventure from start to finish. CALL US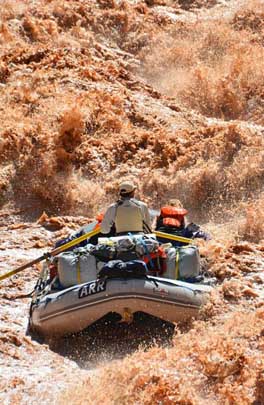 Grand Canyon Trips
Experience America's great adventure. Spend 3 to 18 days rafting the Colorado River.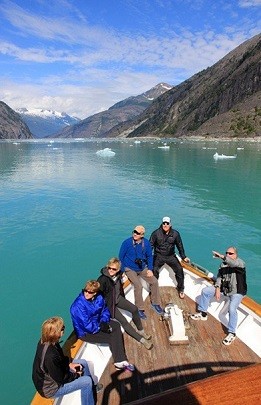 Small Ship Cruises
Check out our all-inclusive small boat expeditions to Alaska, Baja, Hawaii, Antarctica and Galapagos.