Lighthouse Reef
Eight nights, Belize Multi-Sport Adventure
Coral Reefs & White Sand Cayes
Safari Style Basecamp
Cayes of Lighthouse Atoll, Belize
$2,399 per person
Quick Facts
Length:
8 nights/8 days
Price:
$2,399 per person; 20% off kids 15 and younger when sharing accommodations with family
Season:
 December – May
Min. Age:
 8 years
Multi Sport Activities:
Swimming,
Stand-up Paddle Boarding,
Snorkeling,
Sea Kayaking (Paddling),
Sea Kayak Sailing,
Scuba Diving (additional charge),
Mayan Ruins,
Hiking,
Fishing,
Birding,
Yoga
Adventure Level:
Moderate

Starts:
 Belize International Airport
Lighthouse Reef Details
Day 1
Arrive at the Belize International Airport prior to 3 pm. You'll be driven  an hour inland to the Bird's Eye View Lodge within the Crooked Tree Wildlife Sanctuary. Sitting next to the Creole Village of Crooked Tree, the lodge provides superb local guiding for the tens of thousands of birds in the protected wetlands. Dinner tonight is the start of provided meals for the trip.
Day 2
In the morning,  from the lodge hundreds of birds can be seen along the Crooked Tree lagoon. Then a sunrise boat tour on the lagoons provides an up close view of the feeding birds. Later your group will travel by road and then boat 50 miles from the mainland to Lighthouse Reef Atoll and your basecamp on Halfmoon Caye. Here guides provide professional instruction – teaching sea kayaking, snorkeling, and safety in the pristine ocean waters.
Within the Halfmoon Cay Marine Reserve, you'll spend 4 days experiencing untouched coral reefs, deserted beaches, a rare bird colony, and mind blowing night stars across the horizon.  Activities include snorkeling, paddle boarding, sailing kayaks and fishing Belizean style outside of the reserve. Popular destinations include paddling to a shipwreck washed on the reef, snorkeling the 'Aquarium' and loosing yourself on the deserted western beaches of Half Moon Caye.
Day 7
An expedition to the great 'Blue Hole' made famous by Jacques Cousteau finishes off the week's adventure. Sail and paddle kayaks to the underwater sinkhole and then snorkel around towering coral formations teaming with fish. This is a highlight among guests.
Breaking up the return trip to camp is a stop to drift snorkel along the undersea Half Moon Wall. The final night at basecamp features tropical drinks, a special dinner and Garifuna drums, dance and songs.
Day 8
For your last morning at Lighthouse Reef Atoll, the choice is yours. Snorkel your favorite patch reefs, walk the island trails, or swing in a hammock and watch the frigate birds patrol in the sky. After lunch, the last included meal for the trip, a motor charter takes you back to the mainland for a nights stay at the Biltmore Plaza hotel.
This day is open as people within the group will start to leave at different times. If staying around enjoy the pool or explore optional tours offered through the hotel.
It's Your Adventure - Let Us Help You Make It Happen
Reserve Online
Ready to go?
Reserve space now!
*** Our service is free to you and paid for by our partner outfitters. We guarantee the same price as booking directly with the outfitter.
Open Ocean
Be prepared to travel over open ocean for your trip to Lighthouse Reef. You will travel in a small craft, so if you have never traveled on the open ocean, speak to your doctor about ways to minimize any potential sea sickness.
Need to Know
Adventurous Spirit
This is an active trip and your willingness to try new activities will be rewarded with lasting memories. Your trip leader will plan days full of excitement, so bring your curiosity and sense of adventure.
Stay Flexible
Each trip is unique and the itinerary is only the launching point for this adventure to unfold. The remote location of the basecamp means that the trip schedule is weather dependent, so the outfitter keeps the trip flexible to make the best of each day.
Price Includes
All lodging and meals, all adventure-related equipment, and all transportation (including to/from the airport).
Weather
December through April brings cool breezy days with lots of sunshine and temperatures between 71°F – 85°F. This time of year is also considered the dry season, so little rain is expected.
The Caribbean Ocean
Enjoy warm ocean temperatures around 75°F and mostly calm blue-green water. The protected waters of the reef are relatively shallow and have excellent visibility to view the diverse marine life. Since this adventure takes place on the eastern most part of the Belize Barrier Reef, the trip may be affected by weather conditions; however, your guides know how to make the best of any weather!
Group Size
The group size is kept intimate with 6-25 participants and 2-6 local guides. This ensures that you will have the ideal size group for instruction and exploration.
Meals
All meals are included and will be an assortment of fresh seafood, grilled meats, tropical fruit, fresh vegetables, and Belizean cuisine. Additionally, most diets can be accommodated for during the trip..
Adventure Specialists
We've been connecting our clients to water adventures around the world since 1987. We partner with select outfitters who share our values and are pros at creating exceptional experiences. There is no fee for our service and we earn our commission from the outfitters we represent. The cost of your expedition is the same as booking direct.
Choose Your Adventure
Sea Kayaking Tours
Our sea kayaking adventures explore remote territory in Baja, British Columbia, and Belize.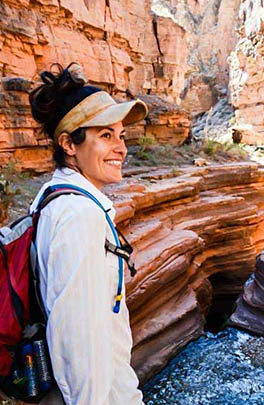 Custom Expeditions
Adventure connects people. We can customize your adventure from start to finish. CALL US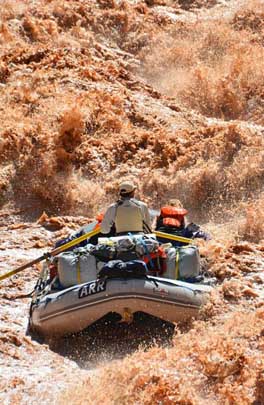 Grand Canyon Trips
Experience America's great adventure. Spend 3 to 18 days rafting the Colorado River.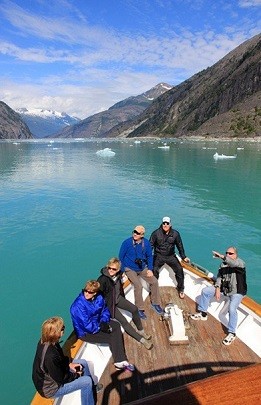 Small Ship Cruises
Check out our all-inclusive small boat expeditions to Alaska, Baja, Hawaii, Antarctica and Galapagos.