Galapagos Islands -Small Ship Cruise
Experience the wildlife of Galapagos Islands on a Small Ship Cruise. Kayak, hike and snorkel.
Darwin's Discoveries
The unique wildlife of the Galápagos Islands is abundant, and thanks to a lack of natural predators, visitors can get up close; an experience of harmony that is unforgettable.
Over seven days enjoy seven islands and islets of the Galapagos in a UNESCO World Heritage Site while cruising aboard the La Pinta small ship. Visit the Charles Darwin Research Center. Certified guides escort small groups of 12 to see  a variety of nesting birds and wildlife in pristine wilderness. Use panga and glass-bottom boats to view marine life and access snorkeling spots. The trip includes round trip airfare between Guayaquil and Galapagos and a night's stay at the riverfront Wyndham Guayaquil.
No hidden fees for excursions gives you the option to kayak, hike, snorkel, take a glass-bottom boat ride, or hang out onboard and enjoy the view. With a maximum of 48 guests, fewer passengers onboard means that expeditions are made up of a small group and your guides will be able to share with you the natural and cultural history of the area.
Galapagos Trip Details
Day 1 – Quito – Arrival
Welcome to Ecuador! Begin your journey in this port city known as the gateway to the Pacific. Your first stop is the Wyndham Guayaquil, where you'll stay the night. This dazzling riverside hotel is a short walk from the vibrant Malecon 2000 boardwalk as well as historic Santa Ana Hill and its famous lighthouse. Explore the city sights on your own, relax at the rooftop pool, and get a good night's rest before your adventure. Dinner tonight is the start of meals for the trip.
Day 2 – Guayaquil / Isla Baltra – Embarkation / Isla Seymour Norte
travel to the legendary Galapagos Islands—UNESCO World Heritage Site. From Guayaquil, fly to Isla Baltra where your captain and crew welcome you aboard Yacht La Pinta. As Charles Darwin certainly was in 1835, you'll be awed by the unique beauty of the islands as you take your first exploratory steps on Isla Seymour Norte—home to Blue-footed boobies and Magnificent Frigatebirds. Formed by volcanic uplift, the small island of scruffy vegetation is ideal nesting terrain. Get an up-close view of these birds' quirky characteristics by hike and panga ride.
Day 3 – Isla Isabela / Isla Fernandina
Explore Punta Vicente Roca, a marine site of impressive geological formations, by panga—your guide helps with decoding the visible clues of the islands' fiery beginnings. Beyond the geology, spy winged residents including Blue-footed boobies and flightless cormorants. The wildly rocky coast with a partially sunken cave provides phenomenal conditions for a menagerie of fish and green sea turtles. If conditions allow, don your mask, fins, and snorkel and dive in for a close-up view! Later, stretch your legs on a guided walk experiencing one of the most pristine islands in the Galápagos, Isla Fernandina. The island's active volcano erupted as recently as 2009. Thousands of marine iguanas reside here, and it's also a favorite haunt of Galápagos penguins.
Day 4 – Isla Isabela
Large in landmass and young at one million years old, Isla Isabela supports abundant wildlife. At Urbina Bay, a stroll among the island's vegetation reveals large, colorful land iguanas and perhaps giant tortoises. Crossing from Urbina Bay to Tagus Cove, scan the water for whales and dolphins that frequent Bolivar Channel from one ofLa Pinta's spacious decks. Dropping anchor at Tagus Cove—an otherworldly landscape of eroded tuff cones—there's a chance to snorkel, kayak, or ride a panga before hiking the backside of Darwin Crater overlooking a saltwater lake and panoramic views. There'll be excellent opportunities for viewing penguins, Galapagos hawks, cormorants, petrified rain (bits of lava that cooled quickly after contacting water), and old signatures from pirates and whalers etched into the rock, the oldest dating back to 1836.
Day 5 – Isla Rabida / Isla Santa Cruz
The unusual red beach of Isla Rabida  is a favorite sunbathing spot for sea lions and marine iguanas. Go eye-to-eye with Blue-footed and Nazca Boobies, Yellow Warblers, several species of Darwin's Finches, and pelicans. The warm maroon-colored beach also makes a great jumping in spot for from-the-beach snorkeling. Or keep your eyes above the waterline, inspecting marine life from the glass-bottom boat. You'll have a birds-eye view from Isla Santa Cruz hiking Cerro Dragón—or, Dragon Hill—and enjoy a well-earned panorama of the island's interior, and possibly even flamingos and lounging land iguanas..
Day 6 – Isla Santa Cruz
Today, it's all about the magnificent giant tortoise. Touring the Charles Darwin Research Station, you'll witness the exceptional conservation program where baby tortoises, "galápaguitos," are reared in protective captivity until they are old enough to safely repatriate back to their native areas. Embrace Galápagos conservation by learning about threats that still endanger this fragile ecosystem. Bring your passport along if you'd like a special Galápagos stamp. Time permitting, stroll through town as you please. After lunch at the Finch Bay Eco Hotel, explore the misty, forested highlands and see the lumbering tortoises in their natural habitat.
Day 7 – Isla Floreana
Your day is chock-full of adventure, with opportunities to snorkel, hike, kayak, skiff, ride the glass-bottom boat, or simply relax on the beach. Send a note home from Post Office Bay, dropping your postcard in Isla Floreana's famous, historic barrel mailbox. A hike at Baroness Viewpoint provides the perfect vantage for a photo-op. Then take in the island's geologic history with a panga ride or kayak investigation of its maze of volcanic channels. A tale of two beaches, walk along the green olivine beach of Punta Cormorant to a brackish lagoon known to be a flamingo hideout, then on to a white-sand beach where green sea turtles come ashore to nest.
Day 8 – Isla Baltra / Guayaquil – Disembark
Your adventure of a lifetime aboard La Pinta concludes back on Isla Baltra. From here, transfer to the airport for your flight to Guayaquil—where you'll await your connecting flight home, or if you've opted for our Machu Picchu extension, continue on to Quito, Ecuador for your flight to Lima, Peru.
Beginnings
Your adventure will begin in historic Quito, Ecuador for your first two night's lodging at Casa Gangotena. The following morning you will explore the Incan and Spanish cultural history of Quito.
Endings
On your final day, you will disembark on Isla Baltra for your connecting flight (included in the trip price) back to Quito, Ecuador and your flight home.
Price Includes
All onboard meals and Day 2 meals in Quito, Ecuador; onboard premium spirits, wine, and beer; non-alcoholic beverages; 2 nights' deluxe hotel accommodations in Quito; airfare between Quito/Galápagos; exclusive transfers and baggage handling between airport/hotel/yacht on embark/disembark days; port taxes/fees; entry fees to national parks/preserves; all from-the-yacht adventure activities and equipment; wellness offerings including hot tub and fitness equipment.
Weather & Water Temperature
The Galápagos Islands are beautiful all year round due to their equatorial location with guaranteed excellent wildlife viewing, no matter when you visit. From June – October, temperatures are usually between 65ºF – 75ºF and the water is slightly cooler due to the southern trade winds bringing colder currents north to the Galápagos. This time of year, is also considered the "dry season" which is known for its blue skies and mid-day showers. From February – May, warmer waters head towards the Galápagos again with daytime temperatures between 70ºF – 80ºF. During this warmer season, the Galápagos climate is more tropical with daily rain and cloudier skies.
Group Size
This is a small-scale cruise with a maximum number of 48 guests and a generous guest to guide ratio of 1.7 guests for each crew member. This means that you will have plenty of opportunities to learn about the local ecology and culture of the area, as well as have expert instruction for all your adventure activities.
The Boat
Meet La Pinta, a spacious vessel with 24 guest cabins that offers ample vantage points for taking in the sights from one of three decks. The ship carries all the adventure equipment for guests including sea kayaks, snorkeling equipment, wetsuits, and a glass-bottom boat. All cabins are equipped with an iPod docking station, air conditioning, private bath with shower, and generous closet space. The interior spaces include a natural history library and an intimate, comfortable dining room, an ideal space for sharing stories with your fellow travelers. If you need a break from your adventure, enjoy the hot tub or fitness area.
Meals
You can look forward to a delicious daily menu filled with meals designed to include locally sourced ingredients when possible. For breakfast – you can choose from an early riser breakfast with fresh baked pastries and fruit or a full breakfast with hot, cold, and specialty dishes. At lunch – you will find a range of salads, sandwiches, and homemade soups. During happy hour enjoy a cocktail and hors d'oeuvres in the lounge. For dinner -choose from several entrees including fresh, local seafood and meats or a vegetarian dish with a chef-selected wine pairing and be sure to leave room for an indulgent dessert, such as tiramisu.
Flexible, Fun & Full!
Your days will be filled from the moment you wake until you retire to your cabin with opportunities for group meals, off-ship outings, and presentations in the evening. Participate in the activities and presentations each day or sit them out, but one thing is for sure, this cruise will keep you moving!
Adventure Specialists
We've been connecting our clients to water adventures around the world since 1987. Our select outfitters share our values and are pros at creating exceptional experiences. There is no fee for our service; we earn our commission from the outfitters we represent, and the cost of your expedition is the same as booking direct.
Choose Your Adventure
Sea Kayaking Tours
Our sea kayaking adventures explore remote territory in Baja, British Columbia, and Belize.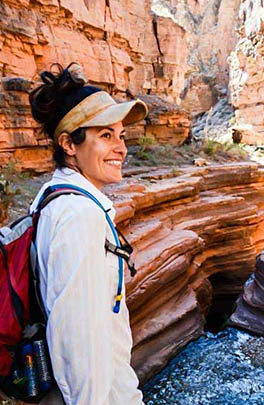 Custom Expeditions
Adventure connects people. We can customize your adventure from start to finish. CALL US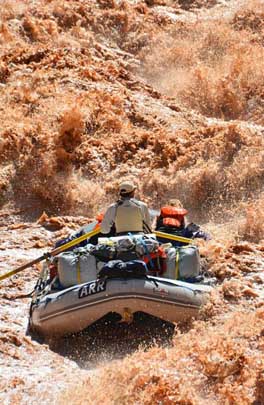 Grand Canyon Trips
Experience America's great adventure. Spend 3 to 18 days rafting the Colorado River.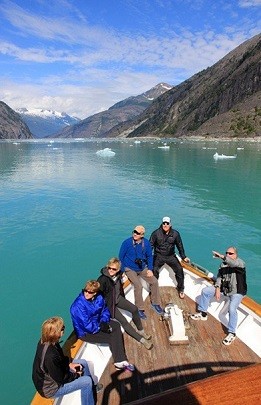 Small Ship Cruises
Check out our all-inclusive small boat expeditions to Alaska, Baja, Hawaii, Antarctica and Galapagos.