Tatshenshini River Rafting
Striking landscape in rugged Alaska
Tatshenshini River Rafting
Huge glaciers, jagged mountain peaks, fields of wildflowers, and a pristine glacial lake, of the Tatshenshini-Alsek Wilderness make up just a few of the beautiful sites when rafting the Tatshenshini River. Keep an eye out for wildlife such as grizzly bears, caribou, moose, mountain goats, eagles, black-tailed deer, and wolves.
Hike to Walker Glacier and paddle through Alsek Lake, an enormous lake with hundreds of immense icebergs. Your trip will conclude with a scenic flight to either Whitehorse, Canada or Yakutat, Alaska for a spectacularly beautiful view of the wilderness. Set up camp below the majestic and towering Mt. Fairweather, considered one of the most beautiful mountains in the world. Accomplished, educated rafting guides share their knowledge of the Tatshenshini River, amplifying the quality of your experience.
Read about all of our favorite Alaskan multi-day rafting trips. If you are considering rafting in Alaska checkout the Kongakut River on Alaska's North Slope.
$5,300 - $7,000 per person
Quick Facts
Length: 10 – 11 days
Price: $5,300 – $7,000 per person
Season: June – September
Min. Age: 13 years
Activity: Class III+ Whitewater Rafting & hiking
Meeting Place: Haines, Alaska
Ending Place: Yakutat, Alaska or Whitehorse, Canada
---

Best.Trip.Ever
"From the planning with Rivers and Oceans to the caring and awesome guides from the Outfitter to the whole group…it was awesome. Cannot put into words. It exceeded all expectations."
– Lauren
Tatshenshini River Rafting Details
Sister to the Alsek River and considered the classic Alaskan river, the Tatshenshini offers a little bit of everything. This 10-day trip begins at Dalton's Post where you will embark upon a 153 mile trip through the great Alaskan wilderness. The first few days on the Tatshenshini River the trip travels through thick, forested valleys with an abundance of Alaska's wildlife.
The confluence of the Tatshenshini and Alsek Rivers provides a breath-taking sight of Walker Glacier. Downstream lie the calm, still waters of Alsek Lake. Calving of massive chunks of ice create huge icebergs, some protruding 75 feet above the water. The last day on the river ends at Dry Bay, Alaska, where a short flight takes you back to civilization.
Need to Know
This is not a tour; it's an expedition!
We find a flexible, open attitude allows people to maximize their experience. You will be immersed in the varying elements of nature with no set daily itinerary, electricity, or indoor plumbing. There is plenty of adventure, camaraderie, good food, and beautiful Alaskan scenery.
Adventure Specialists
We've been connecting our clients to water adventures around the world since 1987. We partner with select outfitters who share our values and are pros at creating exceptional experiences. There is no fee for our service; we earn our commission from the outfitters we represent, and the cost of your expedition is the same as booking direct.
What to Expect
Beginnings
Your trip begins in Haines, Alaska. Depending on which outfitter you select, your first night's stay may be included in the trip price. In the morning, the outfitter shuttles you to the put-in spot near Dalton Post in Canada's Yukon territory.
Endings
Your trip ends 153 miles later in Dry Bay, Alaska. At the conclusion of your river trip, you will board a small charter flight to either Whitehorse, Yukon Territory in Canada or Yakutat, Alaska, depending on which outfitter you choose.
Price Includes
Your first night's lodging may be included depending on the outfitter that you select. Your outfitter provides all the camping and river related safety equipment, along with plenty of fresh food, non-alcoholic beverages and snacks (some outfitters may include beer, wine and some liqueurs while in camp.) Price includes transportation to the put-in point and take-out point and your final chartered flight to either Whitehorse, Canada or Yakutat, Alaska.
Gratuities
Guides appreciate gratuities for their efforts. Typically, tips range around 10% to 15% of the trip cost and can be given to the head guide to be evenly distributed among the crew. That being said, the choice to tip is yours and depends upon your feelings about the trip and tipping in general as well as your financial means.
Weather
The summer months in this region are usually slightly cool and sunny. June provides the driest weather to raft with chances for precipitation increasing as the summer moves on. Daily temperatures usually vary between 60°F-70°F with the average nightly temperature in the 50s°F.
The Tatshenshini River
The Tatshenshini River contains Class II-III rapids, and it is challenging due to its remote nature. The upper part of the river runs highest in June with the spring snowmelt, yet the Alsek River that it joins peaks in early July due to melting glaciers. The hotter the weather, the longer the high water will hold, leaving medium to moderate water levels for August. Its path flows near several glaciers, which contributes to the very cold temperature of the river.
Boats & Group Size
Trips use oar powered rafts to carry camp gear along with 2-4 passengers plus the guide, who maneuvers the raft with a set of oars mounted on the raft. Normally two to three boats travel together and group sizes range from 5 guests to a maximum of 12 guests per trip.
Camp Life
Whether you're an experienced camper or it's your first time under the stars, our outfitters are specialists in facilitating an enjoyable and relaxing camping experience. Everyone participates in setting up and breaking down camp. A clean, private camp toilet is set up first thing upon arrival at camp and it is the last thing to be dismantled the next morning.
Meals
One thing is certain on an Alaskan rafting trip: There will be plenty of food! The meals served are hearty and delicious, complete with fresh ingredients and a variety of foods. A typical morning might start with French toast, bacon, fruit, orange juice, and coffee or tea. Lunch might be a delicious spread of cold cuts and cheeses with several types of bread, or pitas stuffed with veggies and hummus. There are always plenty of snacks and beverages available throughout the day. At dinner, your guides' cooking skills truly shine-sizzling steaks or salmon, chicken enchiladas, and delicious pasta dishes are all part of the repertoire. Dinner generally includes a salad, and a dessert. Alcoholic beverages may be included, but you are always welcome to bring your own. With advance notice, all outfitters are able to accommodate for special dietary requirements.
Choose Your Adventure
Sea Kayaking Tours
Our sea kayaking adventures explore remote territory in Baja, British Columbia, and Belize.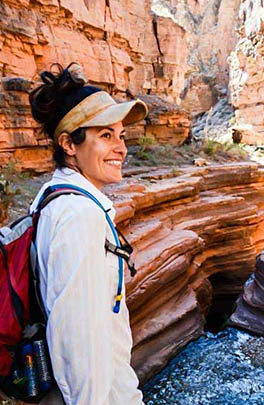 Custom Expeditions
Adventure connects people. We can customize your adventure from start to finish. CALL US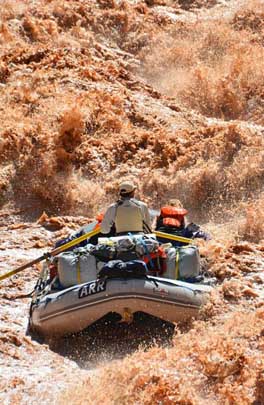 Grand Canyon Trips
Experience America's great adventure. Spend 3 to 18 days rafting the Colorado River.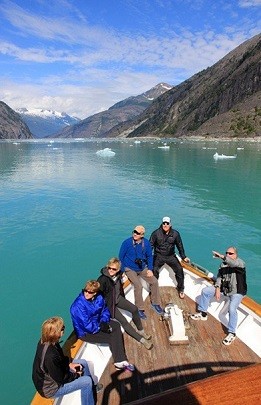 Small Ship Cruises
Check out our all-inclusive small boat expeditions to Alaska, Baja, Hawaii, Antarctica and Galapagos.