Kongakut River Rafting
Arctic National Wildlife Refuge, Alaska
Kongakut River Rafting
Rafting the Kongakut River take you above the Arctic Circle into an area of vast beauty and tundra wilderness that few people ever see. Take advantage of days where the night sky never arrives, giving you ample opportunities for exploring and wildlife viewing. Keep an eye out for a plethora of wildlife, such as caribou on migration, wolves tending to pups, eagles in the sky, or grizzly bears wading along the shoreline. This trip is a hiker's dream, offering long treks that will fill even the most seasoned adventurer's heart with awe as you traverse forests, fields, and hills. Your adventure begins and ends with a spectacular 300-mile flight over a lush alpine landscape blanketed with wildflowers, intricate valleys, ancient rock formations, and cascading waterfalls.
$4,980 - $5,600 per person
Quick Facts
Length: 10 – 11 days
Price: $4,980 – $5,600 per person
Season: June – July
Min. Age: 10 years
Activity: Whitewater Rafting
Rapids: II – III
Kongakut River Rafting Details
Located on the Northern Slope of Alaska, the Kongakut River is Alaska's most north-eastern river and runs approximately 60 miles through the Arctic National Wildlife Refuge (ANWR) and Alaskan tundra. The rafting trip begins and ends with a 300-mile scenic plane ride over the top of North America. The flight provides a birds-eye view of the Arctic's vast wilderness before landing right beside the river.
For 10 days while floating down the Kongakut you will be immersed in the grand terrain of tundra. Being among nature is primary on this trip and without a set schedule, you will have a chance to experience the Arctic and all its living things at their peak. The river flows through the Brooks Range, abounding with miles of mountains and hills covered in lush vegetation, wildflowers, and boulders covered in mossy, colorful flora. As you come to the end of our journey, the last camp will be set up at Caribou Pass, just shy of the Arctic coastline and Beaufort Sea.
Read More


Need to Know

Making the most of your rafting trip

We find people have the most fun when they are flexible. A Kongakut rafting trip provides an adventure where the guides continually adjust plans to make the most of each day.

Vigorous Adventure

This trip requires that you be comfortable with several hours of moderate exercise. You should be in good physical condition and be aware that this trip travels through true wilderness conditions with moderate to strenuous hiking opportunities.

Adventure Specialists

We've been connecting our clients to water adventures around the world since 1987. We partner with select outfitters who share our values and are pros at creating exceptional experiences. There is no fee for our service; we earn our commission from the outfitters we represent, and the cost of your expedition is the same as booking direct.

What to Expect

Beginnings

Your rafting trip will begin in Fairbanks, Alaska. The night before your river trip begins you will meet your outfitter for a mandatory orientation to pass out equipment and discuss the trip logistics. The following morning, you will take a bush style plane from Fairbanks to Arctic Village, Alaska where you will be shuttled to the put-in spot to begin your river trip.

Endings

Your trip will end 60 river miles downriver at the Arctic coast on the Beaufort Sea where you will be picked up by another bush plane for your return flight to Fairbanks, Alaska.

Price Includes

Your outfitter will provide all the camping and river related safety equipment, along with plenty of fresh food, non-alcoholic beverages and snacks. Some outfitters also supply your sleep kits, while others charge a small additional fee for sleeping gear. Transportation, including shuttles and chartered flights during the trip to the put-in point and take-out point is included.

Weather

The Kongakut River Rafting trips are within the Arctic Circle, which means that the weather at the beginning of the trip will often be dry, with chances for precipitation increasing as you near the coastal zone near the Gulf of Alaska. June has best weather, but you should still be prepared for inclement weather. It is often warm and sunny, but it can become windy, cold, and rainy for extended periods of time. Temperatures range from the 40's°F and 50's°F at night, to the 60's°F – 80's°F in the daytime.

The Kongakut River

The Kongakut River is a fast flowing river with numerous class II-III whitewater rapids. This scenic part of the river takes you through the heart of the Arctic National Wildlife Refuge on your way to the Beaufort Sea. It is famous for dramatic mountain scenery, frequent wildlife encounters, and abundance of fish. It provides excellent opportunities for Arctic char and grayling fishing.

Boats & Group Size

Your trip will use either oar powered rafts or paddle boats. Oar powered rafts carry camping gear along with 2-4 passengers plus the guide, who maneuvers the raft with a set of oars mounted on the raft. Normally two to three boats travel together and group sizes are anywhere from 5 guests to a maximum of 10 guests per trip. Paddle boats are 14-16 feet long inflatable rubber rafts. They carry five to six people, and each person is responsible for paddling as a guide calls out the paddling commands. Paddle boats are a team effort boat and offer riders an intimate encounter with the river.

Camp Life

Whether you're an experienced camper or it's your first time under the stars, our outfitters are specialists in facilitating an enjoyable and relaxing camping experience. Everyone participates in setting up and breaking down camp. A clean, private camp toilet is set up first thing upon arrival at camp and it is the last thing to be dismantled the next morning.

Meals

One thing is certain on an Alaskan rafting trip: There will be plenty of food! A full, hearty breakfast with cowboy coffee gets the day going. A riverside picnic sets the scene for lunch where you create your own sandwich. Dinners can be anything from a New York steak, grilled filet of salmon, or a Mexican feast followed by a hot, Dutch oven dessert. There are plenty of snacks and beverages offered throughout the day. Alcoholic beverages are not included, but you are welcome to bring your own. With advance notice, special dietary requirements can be accommodated.
Trip Reviews
0 out of 5 stars (based on 0 reviews)
Be the first to leave a review on our new website!
Choose Your Adventure
Sea Kayaking Tours
Our sea kayaking adventures explore remote territory in Baja, British Columbia, and Belize.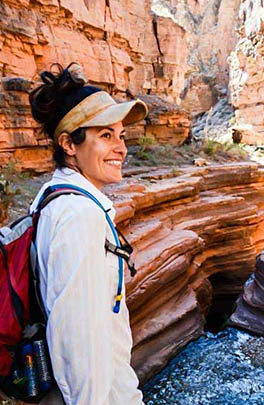 Custom Expeditions
Adventure connects people. We can customize your adventure from start to finish. CALL US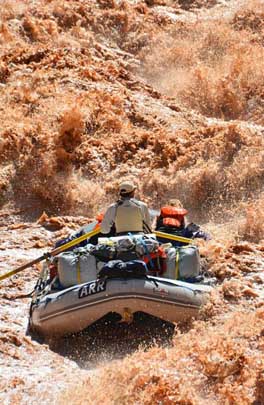 Grand Canyon Trips
Experience America's great adventure. Spend 3 to 18 days rafting the Colorado River.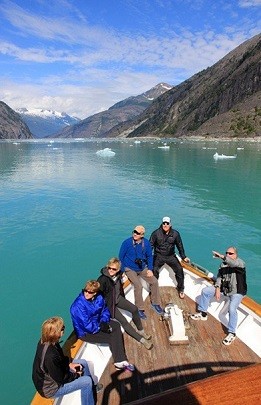 Small Ship Cruises
Check out our all-inclusive small boat expeditions to Alaska, Baja, Hawaii, Antarctica and Galapagos.