Alsek River Rafting
Rugged and Wild Alaska
$5,800 - $6,600 per person
Quick Facts
Length: 11 – 14 days / 174 miles
Price: $5,800 – $7,200 per person
Season: Mid-June –Mid-August
Min. Age: 13 years
Activity: Class IV- Whitewater Rafting + Hiking
Meeting Place: Haines, Alaska
Ending Place: Yakutat, Alaska
---

This was an awesome experience!
"We would definitely suggest Rivers & Oceans to anyone who asked!"
– Amber K.
Alsek River Rafting Details
The Alsek River runs along the Northern slope of Alaska's Tatshenshini-Alsek Wilderness and into Glacier Bay National Park. You will raft 174 miles over 11-14 days, concluding the trip in Dry Bay, Alaska. Glaciers and floating ice greet you on the first day and will be your constant companions for the duration of the trip. Swift waters with frequent small rapids will carry you along and your days will be full of adventure.
A short helicopter portage mid-way through the trip offers a wonderful bird's eye view of Turnback Canyon. The flight provides a glimpse of the miles and miles of pristine wilderness, and some perspective at how far you have already traveled. Raft past the Tatshenshini River and into Lake Alsek. Here, giant chunks of floating ice reach up to 75 feet above the water, make for a stunning trip farewell.
Need to Know
This is not a tour; it's an expedition!
A flexible, open attitude is a necessity. You will be immersed in the varying elements of nature with no set daily itinerary, electricity, or indoor plumbing. There is plenty of adventure, camaraderie, good food, and beautiful Alaskan scenery.
Adventure Specialists
We've been connecting our clients to water adventures around the world since 1987. We partner with select outfitters who share our values and are pros at creating exceptional experiences. There is no fee for our service and the cost is the same as booking directly. We earn our commission from the outfitters we represent.
What to Expect Rafting the Alsek
Beginnings
Your trip begins in Haines, Alaska where your first night's stay is included in the trip price. The next morning a shuttle takes you to the put-in spot near Haines Junction in Canada's Yukon territory by the outfitter.
Endings
Your trip ends 174 miles later in Dry Bay, Alaska where you will board a small charter flight to Yakutat, Alaska.
Price Includes
Your first night's lodging is included. Your outfitter provides all the camping and river related safety equipment, along with plenty of fresh food, non-alcoholic beverages and snacks. The price also includes transportation to the put-in point and take-out point.
Gratuities
Guides appreciate gratuities for their efforts. Typically, tips are around 10% of the trip cost and can be given to the head guide to be evenly distributed among the crew. That being said, the choice to tip is yours and depends upon your feelings about the trip and tipping in general as well as your financial means.
Weather
The summer months in this region provide slightly cool and sunny days. While June is the driest month to raft, precipitation happens and increases over the summer. The daily temperatures range between 60°F-70°F with the average nightly temperature in the 50s°F.
The Alsek River
The river flows down through the heart of Kluane Provincial Park in Canada and runs through the largest protected parks/biological preserves in the world and is also part of a UNESCO World Heritage Site. The river travels along the edge of the largest non-polar ice field flowing from the Yukon into Northern British Columbia and finally into Glacier Bay National Park. Its path flows near several glaciers, which contributes to the very cold temperature of the river. The Alsek is characterized by Class III rapids with a few Class IV rapids during higher water levels.
Boats & Group Size
Oar powered rafts carry the camp gear along with 2-4 passengers plus the guide, who maneuvers the raft with a set of oars mounted on the raft. Normally two to three boats travel together with group sizes anywhere from 5 guests to a maximum of 12 guests per trip.
Camp Life
Whether you're an experienced camper or it's your first time under the stars, our outfitters are specialists in facilitating an enjoyable and relaxing camping experience. Everyone participates in setting up and breaking down camp. A clean, private camp toilet is set up first thing upon arrival at camp and it is the last thing to be dismantled the next morning.
Meals
One thing is certain on an Alaskan rafting trip: There will be plenty of food! A full, hearty breakfast with cowboy coffee gets the day going. A riverside picnic sets the scene for lunch where you create your own sandwich. Dinners can be anything from a New York steak, grilled filet of salmon, or a Mexican feast followed by a hot, Dutch oven dessert. There are plenty of snacks and beverages offered throughout the day. Alcoholic beverages are not included, but you are welcome to bring your own. With advance notice, all outfitters are able to accommodate for special dietary requirements.
Choose Your Adventure
Sea Kayaking Tours
Our sea kayaking adventures explore remote territory in Baja, British Columbia, and Belize.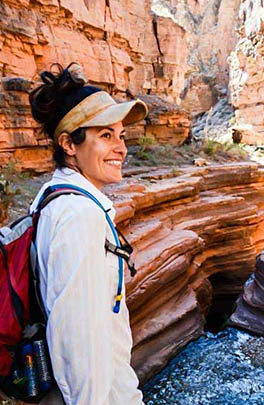 Custom Expeditions
Adventure connects people. We can customize your adventure from start to finish. CALL US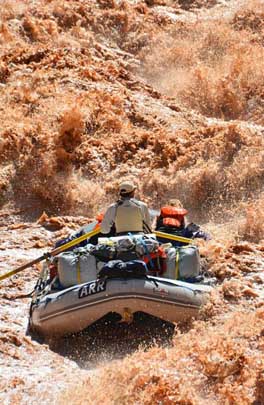 Grand Canyon Trips
Experience America's great adventure. Spend 3 to 18 days rafting the Colorado River.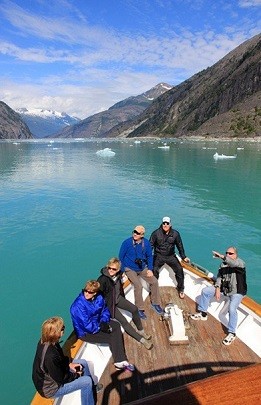 Small Ship Cruises
Check out our all-inclusive small boat expeditions to Alaska, Baja, Hawaii, Antarctica and Galapagos.