11 Items Not on Your Outfitter's
Grand Canyon River Trip Packing List
Every Grand Canyon rafting outfitter offers a unique perspective and has put a great deal of care in developing their packing list. Between our crew at Rivers & Oceans, we have decades of guiding whitewater rafting trips in Grand Canyon, giving us the hands-on, insider knowledge to offer tips you won't find on a standard Grand Canyon river trip packing list.
Personal Care
How do you stay clean and keep your skin hydrated in the harsh, dry conditions at the bottom of the canyon? Here are some of our secrets (we also have a post with suggestions just for women):
Heavy Salve
Your hands and feet definitely get the short end of the stick on a Grand Canyon rafting trip. While lotion is a must, you may want to bring a heavy salve, preferably an antimicrobial option to prevent infection of those small cracks and scrapes feet. Your skin is going to be parched! Start early in the trip with the heavy saturation and your thirsty skin will thank you.
Nose Oil
We see a lot of bloody noses in the Canyon due to the dry conditions. For those who tend to get bloody noses or have allergies, we highly recommend soothing and protective nose oil. Based on Ayurvedic principals, this nose oil will moisturize the inside of your nostrils to prevent nose bleeds and will stop any pollen or dust from going deep into your sinuses.
Scrub Gloves
These are amazing! Add a little soap and water to these gloves and the layers of sunscreen and sand will slough away. We recommend scrub gloves over a "puff" because you are less likely to drop it in the river while bathing and it seems to get the job done more efficiently.
Clothing
You have made a significant investment to raft Grand Canyon. Don't ruin your trip with a cheap item that will let you down. Grand Canyon is a harsh environment. Some items I buy from Goodwill for my trip, knowing the item will be trashed. But there are items worth a higher investment to ensure success. Here are the areas where it is worth spending the extra bucks:
Sun Hoodie
Ever since these hit the market a few years ago, you will be hard pressed to find a river guide that does not own a sun hoodie. They offer great sun protection for the back of your neck, chest and sides of face.
(Okay, these last two items are probably on your outfitter's packing list, but we wanted to tell you why they are so essential.)
Handkerchief or Buff
This is a serious multi-tool. Use a buff to prevent chafing on your chin from your life jacket. Tuck it under your hat for neck protection. Get it wet and tie around your neck to cool the body during hikes or on the boat. Clean you glasses. Blow your nose. Use it as a re-usable napkin. Wipe sunscreen out of your eyes. It can be mouth and nose protection during dust storm. The list goes on!
Sarong
Women AND men should pack this little number.  During the day sarongs will offer great sun protection for legs and feet.  It can double as a skirt or dress in the evening or offer some privacy while you are changing.  In the mid-summer evening temperatures can be HOT!  Getting your sarong wet and laying it over you will help to bring down your body temperature so you can fall asleep. Getting this wet and draping it over your hat and shoulders can cool you off as you hike up into the hot rocks.  Still not convinced?  They come in fun colors and can be a fashionable addition to your minimalist wardrobe!
Find Your Grand Canyon Rafting Adventure…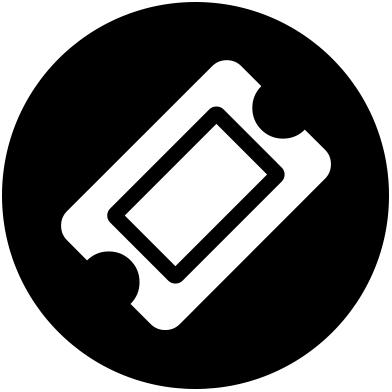 Find Your Trip
Request a trip search, we'll find tours meeting your criteria.
*** Our service is free to you and paid for by our partner outfitters. We guarantee the same price as booking directly with the outfitter.
Gear
Here are a few things to add to your Grand Canyon rafting packing list that will make your life easier while on the river:
Gardening Gloves
These are a great multi-use item. Your hands will get beat up on your trip. Every extra effort you can make to protect them will serve you well! A pair of simple cheap garden gloves will protect your hands from the sun while you're on the boat, in the duffel line as you're loading and unloading boats and on hikes against the hot, rough rocks.
Space Saver Storage Bags
Organizing your bag contents in large storage bags will help you to stay clean and sane. These will help keep your items protected from sand and water. It also allows you to stash away your used items without contaminating everything else in your bag. Great for toiletries, which tend to leak.
Duct Tape
So many uses for duct tape. Fix shoes, repair rain gear, repair caps for toiletries, blister prevention, cactus spine remover (think waxing), and more. The best way to pack this item is to transfer the tape from the bulky roll and make a few layers around your water bottle or a pen. You will have just enough without the extra bulk.
Waterproof Solar Charger
Our recommendation is a solar charger that is waterproof and can clip to your back pack. This is handy because camps will get shady and if you have a charger on your backpack all day you can keep that charge up continually.
Lanyard Style Waterproof Phone Case
Half the battle of coming home with amazing pics is having your camera handy when the moment strikes you! If you are planning to take pictures on your rafting trip a Lanyard Style Waterproof Phone Case is the most accessible way to keep your device handy, so you don't miss that shot! Even if your device is waterproof, this lanyard is helpful as it frees your hands so you can hold on during rapids and you don't have to worry about it slipping out of your pocket.
Concluding Thoughts on Gear for Grand Canyon
We hope these tips will help you avoid saying "what I wish I brought on my Grand Canyon rafting trip." That being said, no matter what you bring, the trip will be enjoyable. Enjoy the packing and planning process! Also, figure out your rafting shoes and break them in. If there is anything we can do to help you get ready to raft, please give us a call or shoot us an email. If you want to know our favorite adventure essentials, check out our recommended gear page!
---
Pack & Plan Your Rafting Adventure
Articles about packing for your Grand Canyon rafting tour. See All Our Gear Posts