1 Day Cataract Canyon Rafting
Raft 96 miles as you navigate whitewater rapids through Cataract Canyon, home to Arches and Canyonlands National Park.
One Day Cataract Canyon Rafting
$425 per person
Quick Facts
Length: 1 day
Price: $425 – $555 per person (Other taxes & fees may apply)
Season: April – June
Min. Age: 7 years (Age is subject to change based on water levels & the discretion of the outfitter)
Activity: Whitewater Rafting
1-Day Cataract Rafting Trip Details
Cataract Canyon is home to the biggest whitewater rapids in Utah. In addition, trips offer times of quiet floats to compliment the exciting whitewater. You will wind through sculpted sandstone and towering red rock cliffs. After passing the confluence of the Green and Colorado rivers, you'll enter Cataract Canyon. Here you will experience some of the biggest rapids in North America, including the most notorious stretch known as The Big Drops, where your raft plunges 30 feet in a matter of minutes through a series of large rapids. After successfully navigating the rapids, your trip ends near Hite Marina on upper Lake Powell.
Need to Know
This is not a tour; it's an expedition!
A flexible, open attitude is a necessity. You will be immersed in the varying elements of nature. There is no set daily itinerary, electricity, or indoor plumbing. There is plenty of adventure, good food, and beautiful scenery.
Timing Is Everything
Cataract Canyon varies throughout the rafting season. The high-water season of Spring (April – June) provides huge waves and rapids that rival those in the Grand Canyon. At peak flows the Colorado through Cataract Canyon contains some of the biggest navigable whitewater flows in North America. However, from July through October the water levels drop and this becomes a more moderate run with less intimidating rapids, suitable for all ages and levels of experience. These later summer months still offer a thrilling ride, but at a more leisurely pace.
Adventure Specialists
We've been connecting our clients to water adventures around the world since 1987. We partner with select outfitters who share our values and are pros at creating exceptional experiences. There is no fee for our service; we earn our commission from the outfitters we represent, and the cost of your expedition is the same as booking direct.
What to Expect
Beginnings
Cataract Canyon 1-Day rafting trips begin in Moab, Utah where you will meet the outfitter and be transferred to the put-in point.
Endings
Your trip will end at Hite Marina, Utah on upper Lake Powell. Transportation from the take-out point back to Moab, Utah is provided by the outfitter and you will have the option to take a van or chartered plane ($130/ person additional cost) back from Lake Powell.
Price Includes
The outfitter will provide all the river related safety equipment, along with your lunch, non-alcoholic beverages, and snacks. Also, transportation by van shuttle to the put-in point and take-out point from Moab, Utah is also included. (An additional cost is required if you choose to fly back at the end of the river trip.)
Weather
April and May have cooler temperatures (average high 84°F, low 50°F), which require extra layers, but allow for longer hikes. June through August are the hottest months to raft Utah with temperatures ranging 95-101°F. As the rafting season winds down in September and October you can expect cooler weather, with highs averaging 89°F and lows around 53°F.
The Colorado River
With a character similar to that in the Grand Canyon, the Colorado River within Cataract Canyon alternates between short sections of rapids and long calm stretches. Rapids range from easy (Class I) to a couple of large rapids (Class V). Unlike the Grand Canyon, this section of the Colorado River is not regulated by dams. Therefore, the nature of the rapids changes depending on the time of the year. The water is cold (48°F), and can be emerald green or chocolate brown depending on the season and section of the river.
The Boats
Your boat will be a motorized J-Rig, a flexible and forward facing seating arrangement. The motorized engine allows for speedier travel between points of interest and is built to handle big waves.
Group Size
Motor trips will have 1 to 2 boats, each carrying up to 18 guests with no more than 36 in the group.
Meals
There will be plenty of food on this trip! A riverside picnic sets the scene for lunch where you create your own sandwich. There are plenty of snacks and beverages offered throughout the day. With advance notice, the outfitter is able to accommodate for special dietary requirements.
Further Adventures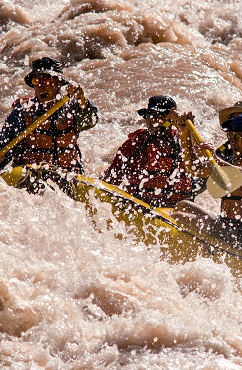 Grand Canyon
2-day Trips
Have a little more time? Experience 2 amazing days and a night under the stars in the Grand Canyon.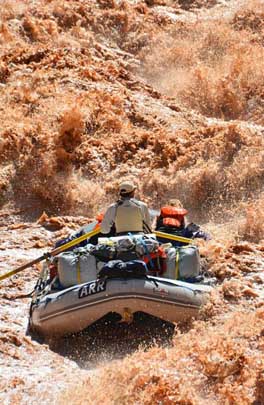 Grand Canyon
Multi-day Trips
Experience America's great adventure. Spend 3 to 18 days on this amazing stretch of river.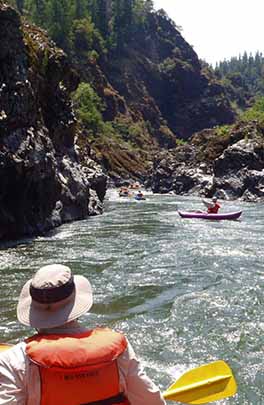 More Rafting
Trip Options
Oregon, Idaho, Utah, 3-10 Day journeys on the Salmon, Green, Rogue and other great Western rivers.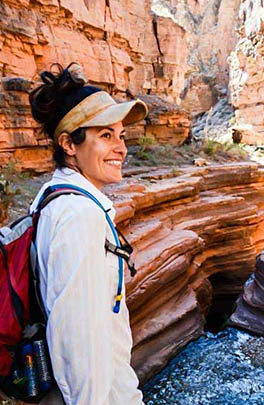 Custom &
Charter Trips
Adventure connects people. We can customize your vacation adventure from start to finish. Call Us