Discover
Alaskan Small Ship Cruises
A land of stunning beauty, Alaskan small ship cruises offer visitors the opportunity to explore remote wilderness areas and rugged coastline. One of the best ways to experience this incredible landscape, these voyages provide an up-close and personal look at Alaska's natural beauty and diverse culture, offering a truly unique adventure. From wildlife viewing to glacier exploration, there's something for everyone on a small ship cruise.
The Benefits of Small Ship Cruises
Designed for navigating the shallow waters and narrow inlets of Alaska's rugged coastline, small ship cruises provide passengers a chance to explore the remote areas that are inaccessible to larger ships. They also typically have only 20 to 80 people versus the thousands on large cruise ships.
Small ship cruises get up close and personal with Alaska's wildlife. Therefore, passengers witness the abundant marine life and diverse bird populations that call Alaska home. In addition to wildlife viewing, small ship cruises offer the ability to dock at remote villages and historical sites. This provides opportunities to learn about rich history of Alaska including the indigenous peoples.
Lastly, small ship cruises offer interactive and immersive activities. From kayaking and hiking to simply exploring on foot, passengers can fully engage with their Alaskan surroundings. Learn more about small ship cruises.
Start Planning Your Alaskan Adventure…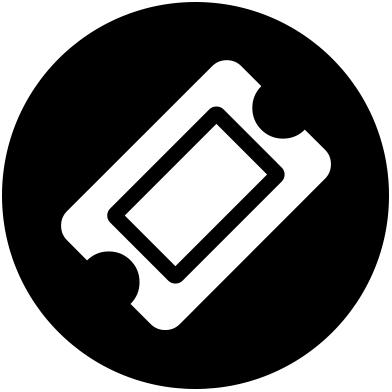 Find Your Trip
Request a trip search, we'll find tours meeting your criteria.
*** Our service is free to you and paid for by our partner outfitters. We guarantee the same price as booking directly with the outfitter.
Alaskan Small Ship Cruise Options
When it comes to small ship cruises in Alaska, there's a variety of options to choose from. Including wildlife viewing, glaciers and fjords, the local culture or a mixture of the three. These trips run from 7 to 14 days with a starting cost of $5800 to $8100.
Wildlife
An Alaskan cruises provide a wealth of wildlife viewing opportunities. From the playful sea lions, otters and seabirds to even the chance to see brown bears in their natural habitat. In addition, keep your eyes peeled for majestic humpback whales as they breach the surface, the region is a true wildlife sanctuary. These trips provide a unique chance to get up close and personal with some of the world's most fascinating creatures.
Glaciers
Sailing through Alaska fjords to view glaciers is a breathtaking experience. The glaciers, some of the largest in the world, leave you in awe with their sheer size and beauty. Watch as chunks of ice break off into the sea with a thunderous crash or gaze at the stunning views from the ship. In addition to glaciers, you'll also see vast fields of floating icebergs, adding to the natural beauty of the trip.
Cultural
Finally, for those interested in learning about the history of Alaska, cultural encounter cruises visit remote villages and provide an in-depth look at the indigenous peoples and rich heritage of the state. During your cruise, you'll have the chance to visit native villages, learn about the region's rich history and traditions, and experience the unique way of life of the local people.
You can explore the area's art and craft markets, where you'll find locally made products and souvenirs, or attend a cultural show to learn more about the region's music, dance and storytelling. An Alaskan cruise provides a unique opportunity to learn about the history, culture, and traditions of this beautiful region, and to gain a deeper understanding and appreciation of the people who call it home.
Get Ready to Discover the Magic of Alaska
With its stunning beauty, diverse culture, and unique travel opportunities, Alaska is a must-see destination. And there's no better way to experience it than on a small ship cruise. Check out one of our favorite Alaskan Small Ship Cruises and get ready to discover the magic of Alaska's wilderness for yourself!
---
Start Planning Your Best Adventure
Dispatches from adventure tours around the world and tips for intrepid travelers. Read Our Blog
When planning a rafting trip through the canyon, it's important to consider how to best protect yourself from the sun. The combination of all day exposure and reflected sunlight off the water can be intense. Proper protection allows you to get the most out of your trip and avoid sunburn, heat exhaustion, or even skin damage.