Baja, Mexico – Wildlife Adventures All Year Long
In this article we discuss the advantages of traveling each time of year in Baja and break down our favorite Baja adventures.
The Perfect Balance of Water and Land Adventure!
Highly praised by divers, snorkelers and marine naturalists from all over the globe and dubbed "The Worlds' Aquarium" by Jacques Cousteau, the Sea of Cortez is an adventurer's paradise. These waters are home to over 900 species of fish and 32 types of marine mammal that gather to mate and feed in the warm waters of this oceanic wonderland.
Sea Life
See fin, humpback, Brydes' and Orca whales, and mobula rays, sea lions, turtles and dolphins as you skiff in deep waters. Explore thriving kelp forests and coral reefs with tropical fish while snorkeling off of the shorelines, padddleboarding or exploring the coast by kayak.
Desert Environment
Not only is the under water world rich, the desert lands of Baja are abundant with nature as well. Colorful landscapes of blooming cacti with plump fruit, intriguing caves with rock formations, and superb birding set-up a lovely environment for great hiking and beach-combing opportunities right from camp.
Birds and More Birds
Hundreds of migratory birds make Baja home such as Boobies, wrens, egrets and ospreys, Xantus hummingbirds, Belding's yellowthroats, Cape pygmy owls and several more interesting species.
Timing is Everything
Each season of the year offers something different in Baja, so the best time to go depends on what you want to experience. A year-round adventure season means varying temperatures, but you can expect to arrive at a destination offering sunny skies and warm water. There are peak seasons for diving, kayaking, whale shark sightings, grey whale encounters, and more.
February through April
These early spring months offer the best time for Gray whale watching. There is nowhere else in the world where you can have a close encounter with Gray whales like you can in Baja.  The friendly, curious nature of these majestic mammals cannot be explained by experts, but the connection happens regardless of science or reason.  It is truly a magical event seeing a mother encourage her calf to come right alongside the boat, close enough to touch. With average temperature reaching 68°F and water temperatures to match, it also creates for great hiking and kayaking conditions, along with excellent bird watching.
August through October
Late summer months are the warmest in Baja, with temperatures ranging from 90°- 100°F. An average water temperature of 84°F offers the best snorkeling and diving conditions. Visibility in the water can extend up to 100 ft., giving you breathtaking and exciting views of marine life as far as the eye can see. This time of year is best for playing in the water with a relaxing swim or afternoon snorkel.
May through July
In the early summer months, expect warm, 80°F days and 65°F-72°F water temperatures that pair perfectly with snorkeling, hiking, diving and birding. This is also a good time to spot whale sharks throughout the Sea of Cortez. There are sailing trips specifically designed to provide hands-on opportunities to assist in whale shark research with conservationists.
November through January
Fall and winter months bring cool nights and warm days that provide a comfortable camp atmosphere and excellent land activity opportunities. Average temperatures stay within the low 70°F range and water temperatures to match. During this time, you'll have optimal weather conditions for sailing, whale shark sightings, swimming with sea lions at Los Islotes Island, snorkeling, kayaking, and hiking. This time of year is a well-rounded season offering the best of both land and water activities.
Find Your Baja Adventure…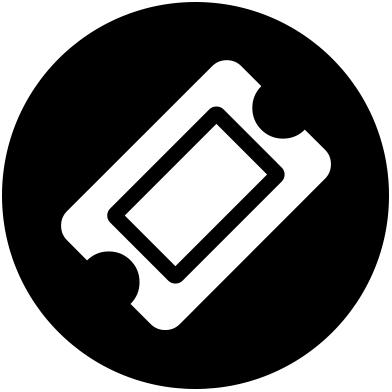 Find Your Trip
Request a trip search, we'll find tours meeting your criteria.
*** Our service is free to you and paid for by our partner outfitters. We guarantee the same price as booking directly with the outfitter.
Baja Adventures Come in all Shapes & Sizes
Whether you are a family with children, honeymooners, retired travelers, or solo adventurers, Baja is a place that everyone can enjoy.
The Islands Sea Kayaking Expedition gives you the opportunity to explore the diverse natural history of Espiritu Santo, San Jose, and Catalana Island as you kayak from island-to-island. With approximately 4 hours of kayaking per day and a new campsite each night, there's plenty of time for discovering new hikes, snorkel spots, and quiet coves. The islands provide a calm, protected area that then creates the perfect environment for superb kayaking, even for beginners.
The Espiritu Santo Eco-Camps is a great option if you're interested in a multi-activity trip with opportunities to try your hand at several activities from a comfortable basecamp setup. No set itinerary means you have the option to choose from kayaking, paddleboarding, snorkeling, diving, hiking, or joining the outfitter for a day-excursion in the Sea of Cortez. Kayaks and snorkel gear are always available, along with plenty of opportunities for side-hikes and island exploring.
All Aboard!
The El Mechudo is an award winning catamaran ready for an adventure of your choice. Book a private charter and customize an itinerary to your desire, or choose a cabin on a Liveaboard Diving Adventure, Sea of Cortez Wildlife Voyage, or Whale Shark Research & Natural History Expedition. With only six guests onboard, this adventure is a great way to have an intimate experience in Baja minus the crowds. An expert naturalist and guide ensures a well-rounded experience rooted in nature, native culture, and wildlife. Fresh meals made from local ingredients coupled with wine, beer and, creative cocktails make for an indulgent, rich experience.
A Baja Expedition Cruise offers adventure by day and returning to a cozy, comfortable cabin aboard the ship each night. This is a great option for those who prefer to have indoor accommodations over a camp experience. It also provides the opportunity to participate in different activities such as kayaking, paddleboarding, snorkeling, and hiking with expert guides at your side. The Baja expedition cruise is a mild adventure that beginners can feel welcome and comfortable trying new things each day.
Whale Watching
The San Ignacio Whale Watching Expedition is a mild adventure that generally anyone can enjoy.  Spend 4 nights camping in comfort at San Ignacio Lagoon in Baja. Daily expeditions take you to visit with grey whales and expert naturalists share their knowledge. Camping accommodations provide a comfortable, pampered atmosphere. Days at camp offer the opportunity to kayak into mangrove estuaries to bird watch in a natural aviary, beach-comb along the shorelines of camp, or take a hike to explore the surrounding area. 
Embrace the Challenge
The Coastal Sea Kayaking Expedition is designed for those who love to paddle, and want a challenge. Paddle 65 miles of untamed coast between Loreto and La Paz. Explore remote coves and inlets, snorkel colorful reefs, hike hidden canyons, and visit local villages. This trip will provide approximately 6 hours of kayaking per day, and a new campsite each night. Although the distance is longer, beginners with an adventurous spirit can still join the trip and have a terrific time.
Give us a call – we'll guide you through!
We've been connecting our clients to water adventures around the world since 1987. We partner with select outfitters who share our values and are pros at creating exceptional experiences. If you'd like more details on our Baja trips, give us a call (928-526-4575) or send us an email.
---
Start Planning Your Best Adventure
Dispatches from adventure tours around the world and tips for intrepid travelers. Read Our Blog
A land of stunning beauty, Alaskan small ship cruises offer visitors the opportunity to explore remote wilderness areas and rugged coastline. One of the best ways to experience this incredible landscape, these voyages provide an up-close and personal look at Alaska's natural beauty and diverse culture, offering a truly unique adventure. From wildlife viewing to glacier exploration, there's something for everyone on a small ship cruise.