Best Grand Canyon
Rafting Trips
Updated: September 18, 2023
With over 100 different options, one question we often hear is "what is the best Grand Canyon rafting trip?" In this post we break down what makes for a quality white water rafting experience and discuss our favorite trip options for rafting the Colorado River within Grand Canyon National Park.
Criteria for Selection
Our criteria focuses on time in the Grand Canyon, cost, and quality of the experience. While the number of days is a major variable regarding time, the time to hike and explore side canyons is equally valuable. We selected rafting trips that were not rushing through a section of the Colorado River.
Our belief is you are better off covering a little less of the canyon with more time to explore than vice versa. We also value the more affordable trips and the quality of the experience. This last variable includes the ease of travel to and from the trip, the location where trips start and end as well as how the trip accesses the river.
In addition, all of these rafting trips have availability throughout the summers of 2023 and 2024.
Our Top 5 Grand Canyon White Water Rafting Trips
Why Certain trips didn't make the Cut
Dory and other specialty trips being more costly do not make the cut. You'll also notice a lack of all-paddle rafting trips on the list. While many people think they will be bored if they aren't paddling all day every day, we find many end up preferring to hang out on an oar raft or motor raft while taking in the views and get more than enough exercise with all the hiking and scrambling to waterfalls.
Best Grand Canyon White Water Rafting Trip
1. Full Grand Canyon 7-day Motorized Rafting Trip
While there are purists out there that say you have to use a human-powered raft to run the Grand Canyon, the 7-day motor trip is the most common tour for a reason. The trip allows rafters to see the entire Grand Canyon and run all the rapids while having time to stop at many of the side-attractions, all in just over a week. This trip provides the best overall value and is the most popular rafting trip for families. Kids as young as 8 can go one these trips. Depending upon the outfitter, trips costs around $3400 per person which comes out to about $485 per day.
If you are looking to spend less per day check out the runner-up one-day or 14-day trips. Importantly, Full Grand Canyon rafting trips do not require the 7.5 mile hike in or out of the canyon unlike the Upper and Lower trips. We also recommend the full canyon motor that ends at Whitmore Wash with a helicopter ride out of the canyon. This trip can meet and end in Las Vegas making for simplified logistics.
Find Your Grand Canyon Rafting Adventure…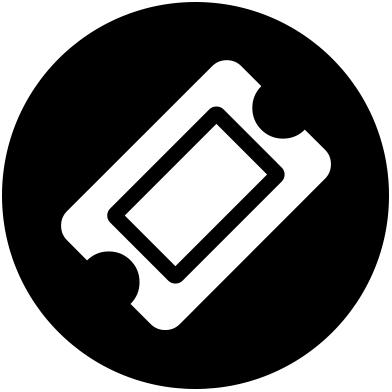 Find Your Trip
Request a trip search, we'll find tours meeting your criteria.
*** Our service is free to you and paid for by our partner outfitters. We guarantee the same price as booking directly with the outfitter.
Runners-Up
2. Full Grand Canyon: Colorado River 14-day Hybrid Rafting Trip
This is the best deal on a per day basis with the cost being around $350 per day. The total trip costs around $4900 per person. Kids must be at least 12 year old for these tours.
The best full Canyon hybrid trips run from Lees Ferry to Diamond Creek providing even more time to explore the canyon than on the 7-day motor. The problems with this trip is many people can't get away for two-weeks. Others can't imagine 2-weeks without a shower and sleeping on the ground.
Hybrid trips have mainly oar rafts with one paddle raft. We find this to be the best combination for human-powered trips. Most people don't want to paddle every day and others prefer paddling on days with easier white water.
In addition, many people who expect they will want to be in the paddle boat end up preferring the oar raft. While, other people who initially think they will not want to do the paddle raft at all end up loving it! Having the flexibility to be or not be in this craft is ideal. An additional advantage of a small subset of hybrid trips is they also bring a dory.
On a 14-day tour there are abundant opportunities for lengthy side canyon hikes, discovering the Canyon's secrets, and soaking in the scenery. Finally, there is no requirement to do the hike in or out at Phantom Ranch on a Full Grand Canyon rafting trip, making this trip more accessible.
3. Upper Grand Canyon 6-Day Hybrid Rafting Trip
For those not wanting the motor raft experience and do not have two weeks for a full Grand Canyon experience. While the lower is known for Lava Falls and Havasu Creek, the Upper section rapids increase throughout the trip ending with the largest rapids on the last full day of rafting.
Starting at Lees Ferry means seeing each rock layer up close as you gradually descend through geologic time. Both the Canyon walls and whitewater build in size as you float downstream, giving you time to gradually take in the experience.
This trip includes a hike out of the canyon at Phantom Ranch, the deepest point in Grand Canyon. The hike covers 7.5 challenging miles along the Bright Angel Trail. This stretch of the Colorado River includes exciting rapids (class II-IV), tranquil flows, archaeological sites, and side canyon explorations. You will camp out on beaches in the bottom of the Grand Canyon. If you enjoy the trip come back and do the lower canyon next!
4. Western Grand Canyon 3-Day Motorized Rafting Trip
Those that want to spend a bit of time camping along the Colorado River, rafting Western Grand Canyon is a great option. The 3-day tour is the best Grand Canyon rafting trip that meets and ends in Las Vegas. They also include a helicopter flight into the launch point for the trip at Whitmore Wash. There is an option to spend a night at the Bar 10 Dude Ranch on the North Rim before starting your trip.
The 3-day trip runs fun rapids but still has some time to explore. It floats to the end of Grand Canyon at Pearce Ferry within the Lake Mead National Recreation Area. We see many people do this stretch and then decide come back to do the full canyon motor trip.
5. One-day Motorized Grand Canyon Rafting (Best Family Rafting Option)
This is the only way to spend one day rafting whitewater rapids in Grand Canyon. There is a one-day flat water run just below Lake Powell but it doesn't have any whitewater. Also, this trip is the most affordable. Depending upon when you go the 1-day motor will run around $350 to $400 per person. You can spend more for a helicopter ride out of the canyon and a stop at the Hualapai Skywalk. There is also no required hiking with this trip. Conveniently, this trip is the closest white water rafting to Las Vegas.
Some people say this isn't the "real" Grand Canyon because it is below where many companies end there trips at Diamond Creek. However, the one-day tour runs the lower Granite Canyon of Grand Canyon passing the spot where the Powell Expedition in the late 1880's decided to split because they were worried they would never make it out of the canyon!
The canyon is still deep, the views incredible and there are many memorable Class II and III rapids (Grand Canyon Class 4 through 7). The most challenging rapid is class III+ Killer Fang Falls which historians believe led to the demise of the Honeymoon Couple, Glen and Bessie Hyde in 1928. The trip even has time for a short side-hike to Travertine Falls. We see excellent reviews for this trip. Plus, all the guides are members of the Hualapai Nation, bringing a unique cultural perspective to the area.
The Family Rafting Option
The one-day Grand Canyon rafting trip is best for families due to the price-point being lower than other trips and kids as young as 8 years old are able to go on the trip. Doing a one day trip also makes for an excellent introduction to rafting and requires way less work for parents. While this is the best Grand Canyon rafting option for kids we feel the Rogue River in Oregon, the Salmon River in Idaho and Lodore Canyon in Utah are all even better river trips for families with kids.
Concluding Thoughts
Any rafting trip in Grand Canyon will be an amazing experience. However, the list above shows the best Grand Canyon rafting trips for most people. Our collection has a variety of lengths from one-day to 14-days with different types of craft and seeing different sections of the canyon so as to meet everyone's needs. One important variable is availability, all these trips are common meaning it will be easier to find you preferred date even when trying to book last-minute.
Those looking for more information may also want to read our posts about the different types of Grand Canyon crafts and how rafting the Grand Canyon varies by season.
Interested in us finding available trips for you, please contact us. Our service is free and covered by the outfitters. We guarantee the same rate as you would pay going directly with an outfitter. One call to us gets you availability for all 17 Grand Canyon rafting companies.
Start Planning Your Best Adventure
Dispatches from adventure tours around the world and tips for intrepid travelers. Read Our Blog
If you're planning a trip to the Grand Canyon, an all-inclusive rafting trip might be just what you're looking for. Here's everything you need to know about these unforgettable adventures.
Alaska is home to some of the most breathtaking wilderness rafting rivers in the world, with varying degrees of challenge and adventure. In this article, we will discuss the top multi-day wilderness rafting rivers in Alaska, including the miles and days of each trip, whitewater, wildlife and how to access the rivers.
Keep Reading > Alaska Rafting: Remote Wilderness River Expeditions