Grand Canyon
Whitewater Rafting
Near Las Vegas
The closest and best white water rafting near Las Vegas is on the Colorado River through Grand Canyon. In this post we discuss the basic information for the three best options including where trips meet and how to travel between the meeting place and Las Vegas. These rafting tours are the one-day, two-day and Western Grand Canyon rafting trips.
One and two-day rafting trips meet two and a half hours from Las Vegas in Peach Springs, Arizona. While the 3 and 4-day trips in Western Grand Canyon require a small plane flight from Las Vegas and then a helicopter ride to get to the river.
In addition there is a Grand Canyon Fly n'Float trip that begins and ends in Las Vegas with a small plane flight to the edge of Grand Canyon followed by helicopter ride into the canyon and then a pontoon boat smooth water tour on the Colorado River.
3-Day Rafting Option
The Western Grand Canyon 3-day motorized rafting trip is another great rafting option from Las Vegas. This trip requires a small plane flight to the Bar 10 Ranch on the North Rim of the Grand Canyon. Depending upon the trip a night can be spent at the ranch before starting the three days of rafting 92 miles on the Colorado River. A minute helicopter ride takes everyone to the both of the canyon to begin the river tour. At the end of the trip a bus takes everyone back to Las Vegas. Learn more about Western Grand Canyon rafting trips.
Find Your Adventure…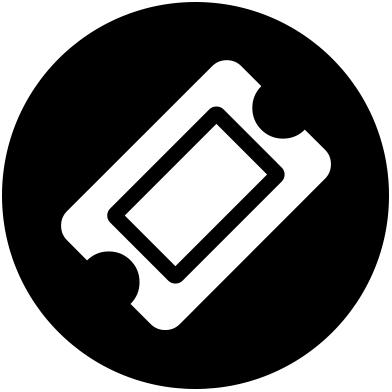 Find Your Trip
Request a trip search, we'll find tours meeting your criteria.
*** Our service is free to you and paid for by our partner outfitters. We guarantee the same price as booking directly with the outfitter.
One and Two Day Grand Canyon Rafting Trips
The one and two-day trips both run the same section of river and have the same take-out options. The big differences between the trips is that the two-day trip spends a night camping by the river. The 2-day trip runs the rapids in paddle rafts with 6 paddlers and a guide and then uses motor rafts below the rapids. While the one-day trip runs the rapids in 6 to 8 person motor rafts.
Two-day Check-in
Check in for the 2-day trip is at 6:30 the morning of your trip. While checking in you will be given a drybag for packing your camping gear. Trips typically return to Peach Springs at the end of the two-day expedition between 6:30 and 7:30 pm putting you back in Las Vegas between 8 and 9 pm.
One-day Check-in
The 1-day trip meets at the Hualapai Lodge in Peach Springs, Arizona at 7:30 am. Expect to arrive back to Peach Springs between 6:30 and 7:30 pm that evening.
Helicopter Ride and Grand Canyon West Skywalk (Helicopter Not operating in 2023)
After 35 miles of river there is an optional helicopter take-out at Quartermaster Canyon for both trips. Once out of the canyon there is an option to visit the Grand Canyon West Skywalk. Both the helicopter and Skywalk options require an additional cost that can be seen on our one-day reservation or two-day reservation page. In order to see the Skywalk on the day of your trip you have to take the helicopter out of the canyon.
Those that prefer to raft out of the Grand Canyon have 2 more hours of rafting along flatwater to the take out. Both take-out options get you back to Peach Springs between 5:30 and 7:30 pm.
Traveling from Las Vegas, Nevada to Peach Springs, Arizona
From Las Vegas the two main ways to travel to Peach Springs are by car or shuttle. Many people prefer the flexibility (and expense) of renting a car for the road trip to Peach Springs. Less than an hour into the drive, Hoover Dam on Lake Mead makes a worthy stop being just off the highway. While you can leave Las Vegas at 5 am to arrive in Peach Springs at 7:30 for your trip and then return to Vegas that night at 8 or 9pm, we recommend staying a night in Peach Springs to shorten the day.
Map of Drive from Las Vegas to Peach Springs
Shuttle from Las Vegas
Our Las Vegas shuttle service partner will pick you up at your hotel at 4:30 AM and return you home that evening after the trip. Those of you coming in from the East Coast it means leaving your hotel at 6:30 AM east coast time. The best part about the shuttle is that you get to save 4 hours of driving by being picked up on your way out of the canyon. The shuttle typically gets back to Las Vegas in time for dinner.
If you request the shuttle service we will give Randy, the shuttle service owner, your trip information and he will contact you for payment and to finalize travel arrangements. Current rates are $75 one way and $150 round trip between Las Vegas and Peach Springs for one day trips. The rate is $95 one-way and $190 round trip for two-day trips (this is more expensive because it requires two separate trips for the shuttle company).
Staying in Peach Springs
The Hualapai Lodge is the one place to stay in Peach Springs and conveniently is the meeting location for one and two-day rafting trips. We offer a discounted rate for rafters. You can find current rates by selecting a date in our Grand Canyon rafting reservation system.
While the Grand Canyon Caverns is closer to Peach Springs than the options below, we've heard about too many bad experiences with their lodging to be able to continue recommending it.
Seligman (35 minutes east of Peach Springs)
Aztec Motel & Gift Shop-(928)-422-3055
Historic Route 66 Motel (928)-422-3204
Kingman (50 minutes west of Peach Springs)
La Quinta Inn & Suites (928)-529-5070
Best Western Plus Kings Inn & Suites (928) 753-6101
Concluding Thoughts – Las Vegas Rafting
All the of these trips give an intimate experience with the Grand Canyon. The opportunity to sleep next to the Colorado River is a unique and memorable experience worth spending additional time away from Las Vegas on your river trip. For those looking for longer Grand Canyon rafting trips up to 16 days long check out our Grand Canyon rafting overview or contact us below.
---
Start Planning Your Grand Canyon Adventure
Dispatches from adventure tours around the world and tips for intrepid travelers. Read Our Blog
While either a Grand Canyon rafting trip or a helicopter ride over Grand Canyon would be a trip of a lifetime for many people, it is possible to do both on the same trip. Numerous Grand Canyon Rafting trips in Arizona either start or end with a 5 to 7 minute helicopter ride in or out of the canyon. Below we walk through the different trip options. These rafting trips run from mid-March through October.
While our specialty is Grand Canyon rafting, we have complied a list of 1/2 day and 1-day Grand Canyon attractions that will heighten your experience and work with your schedule! Below we have activities just outside of the South Rim, farther south near Sedona, north by Paige, Arizona and finally west near Las Vegas.
Many people inquire about helicopter tours of Grand Canyon. In this post we break down aerial tour options for Grand Canyon National Park. Flights start in Las Vegas, the South Rim of Grand Canyon and Page, Arizona. These trips run year-round. In addition, there are 1 to 7-day Grand Canyon rafting trips with helicopter rides in or out of the canyon to start or end your trip.
Keep Reading > Exploring the Grand Canyon from Above: A Guide to Helicopter Tours