---
5 out of 5 stars (based on 32 reviews)
---
Highly proficient and customer satisfaction oriented
Motorized Full Grand Canyon
Rivers and Oceans did a great job providing information about all outfitters on the Colorado River. It was easy to compare each without contacting outfitters individually.
Grand Canyon Rafting 8-days
Great awesome crew! Nice group! So much fun! Learned a lot about history of Grand Canyon!!
Perfect trip
Our trip was 3 days and 2 nights. We flew into the bar 10 ranch and were greeted with an incredible staff well organized and a wonderful experience. I loved the skeet shooting. We helicoptered down to the river the next morning fabulous experience. The rafting was smooth with some exciting rapids, the staff was conscientious, and the food was really good. It was a wonderful time for my son and me.
Great beyond my expectations
People and staff were friendly and outgoing. Loved the hiking excursions and stories of Grand Canyon Legends.
upper half grand canyon raft trip
From booking through return home the experience was great. Rivers and Oceans helped line up an adventure of a lifetime. Thanks to the staff as they were flexible through all the pandemic rescheduling and group shuffling.
This is an amazing experience!
The guides are professional and deliver an incredible rafting experience. I would recommend this to anyone that wants to get away from tourists and see breathtaking views of the Grand Canyon!
Wonderful Experience
Guides made it fun and exciting. Views were breathtaking. Whole different experience than looking down from the top.
I highly recommend it
This is really the trip if a lifetime. So many experiences packed into one trip.
This was an awesome experience!
We would definitely suggest this company to anyone who asked!
Full Canyon Motor
Even with having to re-book because of Covid, everything was handled seamlessly!
Wonderful family rafting experience
Excellence on the water and on the trail!
My friends and I had been on many adventure trips and for our first time in the Grand Canyon this was the perfect team to start out with and for sure to come back and use them again!
Colorado River Rafting
Really great experience – I would highly recommend!!
Epic family trip!
Simply, trip was even better than we expected. Rivers and Oceans provided all the information we needed to know and saved us hours of research!
Most Awesome Trip for our Family
Booking our rafting trip through Rivers and Oceans was the most efficient and productive way to sift through the many options. We couldn't have been more pleased! Clint found us the perfect trip!
Knowledgeable!
Rivers and Oceans did a great job managing all aspects of my trip booking. Knowledgeable and able to answer all questions or find something out for you. They were the best.
8 Day Full Grand Canyon Motor
Once in a lifetime experience, and the guides exceeded expectations in every way. Highly recommended!
Incredible Guides
Our Guides Leonard and Jordan were absolutely amazing and the wealth of knowledge between them was vast. Next time I go I wouldn't want anyone else to guide us.
Trip of a lifetime!
Amazing experience, gorgeous views and lots of info given in advance so we knew what to expect. 😀
Full Grand Canyon Trip
This is a once in a lifetime experience through one of the most majestic places on earth. The Rivers and Oceans team is highly professional and will do everything to make your journey highly memorable, they know every nook & cranny of this auspicious wilderness. I could not be more happy with my experience!
Upper Half /Grand Canyon
Our trip went down the canyon without a hitch.
It exceeded all my expectations, and was humbling in its magnitude and beauty.
A trip I will never forget!
Fantastic Service and Trip!
First off let me say rafting the Grand Canyon is a trip of a lifetime and will be talked about for years to come. When we first discussed going we discovered there were multiple companies, different types of trips and it was a little overwhelming.
Then we were referred to Rivers and Oceans and it was a one stop shop. The staff has been down the river thus their knowledge is first hand and they were able to guide us through the process. They answered all of our questions, helped us understand the various options and ultimately booked us on a perfect trip at no additional cost! I cannot thank them enough for their advise and wisdom. I will use them for our next outdoor adventure.
Magical
Our family experienced a Magical once in a lifetime trip!
Thank you
Amazing trip and great people to work with.
Highly recommended!!!!
We travel a lot with our teenagers. It can be a challenge making ALL off us happy but this trip was a winner!
Unbelievable family experience and very affordable.
Super customer service, very experienced guides, we rate AAA.
Very family friendly
We highly recommend Rivers & Oceans if you are considering a raft trip in the Grand Canyon.
Unforgettable Experience!
The guides made the trip an absolute blast! They made sure we had an unforgettable experience and were very knowledgeable about the canyon and river.
More Grand Canyon Rafting Information
Check out our Grand Canyon overview page or our Grand Canyon FAQ's. Please contact us below for help finding your ideal trip!
With over 100 different Colorado River whitewater options planning the best Grand Canyon rafting trip can be challenging. We can help you narrow down the rafting trip options to those trips that work with your schedule and are still available. Since 1987 our service has been free and we work with 16 Grand Canyon outfitters. The cost is guaranteed to be the same rate you would get booking your trip directly with an outfitter.
Find Your Colorado River Whitewater Adventure…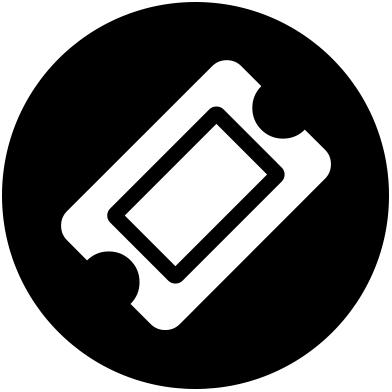 Find Your Trip
Request a trip search, we'll find tours meeting your criteria.
*** Our service is free to you and paid for by our partner outfitters. We guarantee the same price as booking directly with the outfitter.
Start Planning Your Best Adventure
Dispatches from adventure tours around the world and tips for intrepid travelers. Read Our Blog
Best Grand Canyon Rafting Trips With over 100 different options, one question we often hear is "what is the best Grand Canyon rafting trip?" In this post we break down…
Hiking In and Out Of The Grand Canyon If you are considering rafting either the Upper Section or the Lower Section of the Grand Canyon, you will be required to hike in or out…