---
5.0 out of 5 stars (based on 90 reviews)
---
Rivers and Oceans made the process of finding just the right trip so easy!
I had a great time
Thanks to Rivers & Oceans services for providing the best experience of a lifetime for me, my kids and my friends.
Thank you
The trip was absolutely amazing the guides were superb couldn't have been kinder more helpful tolerant or understanding. They made the trip unforgettable and executed their duties in a well organised professional manner. If you ever wonder what once in a lifetime trip you need to do, The Grand Canyon river trip is it. If you want to guarantee success and to have the best experience use Rivers and Oceans. They absolutely know what they are doing and will make you experience the lifelong memory it should be.
Can't wait to take another trip with you guys!
I've been to the Grand Canyon rim several times and never knew about the paradise that lay along the river. While the sights look like constant snapshots of heaven each day, when I tell you the best part of the trip were our guides, it truly is meaningful. Den, Dave, Katie and Orion went above and beyond to give us the best possible experience, one I will never forget.
Amazing Trip!!!
Our guides were all amazing! My expectations were exceeded in all aspects of this trip. Anybody who is thinking about doing it, just do it. You won't be disappointed.
Best Guides in the Business!!!!
The trip of a lifetime!
Breath taking views. Josh was attentive to everyone, entertaining and knowledgeable. I felt safe both on and off the river, including during some of the more steep hikes. JP the other guide in the lead boat was excellent too as was Luke the newest member to the crew. They were all hard working and took care of everything, plus more. They had some nice bonus surprises at the end of our 7 day trip.
I can't recommend this trip enough!
Our Grand Canyon rafting trip was amazing! Everything was beyond our expectations and every member of the tour company was a delight to work with.
Rivers and Oceans was an awesome company to book with!
They handled all of the reservations, called to make sure that I had all my questions answered before and after the booking, and sent emails to keep me updated and educated on what the trip would entail. I highly recommend Rivers and Oceans. In addition, the trip will go down as my favorite vacation. The scenery was second to none. There were so many activities to engage in! My adult children and I loved it!
Using Rivers and Oceans was so easy to work with.
More Grand Canyon Rafting Information
Check out our Grand Canyon overview page or our Grand Canyon FAQ's. Please contact us below for help finding your ideal trip!
With over 100 different Colorado River whitewater options planning the best Grand Canyon rafting trip can be challenging. We can help you narrow down the rafting trip options to those trips that work with your schedule and are still available. Since 1987 our service has been free and we work with 16 Grand Canyon outfitters. The cost is guaranteed to be the same rate you would get booking your trip directly with an outfitter.
Find Your Colorado River Whitewater Adventure…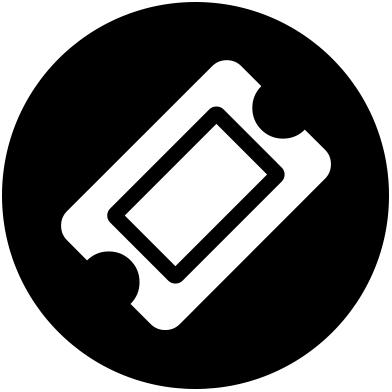 Find Your Trip
Request a trip search, we'll find tours meeting your criteria.
*** Our service is free to you and paid for by our partner outfitters. We guarantee the same price as booking directly with the outfitter.
Start Planning Your Best Adventure
Dispatches from adventure tours around the world and tips for intrepid travelers. Read Our Blog
If you're looking for a last-minute Grand Canyon rafting trip, there is availability and we find people last-minute spots on a weekly basis throughout the season. Here are some tips to help you secure your spot on a trip.
One of our most commonly asked questions here at Rivers & Oceans is the inevitable "What is the bathroom situation when rafting the Grand Canyon?". While we wish it was just as simple as plumbing pipes and flushable toilets, we're here to talk about The Groover, which is the next best thing.