FAQ's: Grand Canyon Rafting
Below we cover the most common we questions we get from people looking to do a Grand Canyon Rafting trip. If you don't see the answer to your questions here feel free to give us a call, send us an email, or read our more thorough Grand Canyon Rafting Overview page. We also have our Grand Canyon Rafting Frequently Asked Questions in a pdf format and a page on steps to book a Grand Canyon rafting trip.
Grand Canyon Rafting Topics
Our Frequently Asked Questions about rafting Grand Canyon cover the following topics:
GRAND CANYON BASICS
When can you raft the Grand Canyon?
One and two-day Grand Canyon rafting trips operate mid March through the end of October. Longer commercial multi-day Grand Canyon rafting trips run from early April through late October. Multi-day motorized Grand Canyon rafting trips stop launching September 15th each year.
How many days are Grand Canyon Whitewater Rafting tours?
Trips last from 1 to 18 days depending on the type of watercraft you choose and your put-in and take-out points.
Where do Grand Canyon rafting trips start and end?
Tours meet and/or end in Las Vegas, Nevada; Page, Arizona; Flagstaff, Arizona; South Rim, Grand Canyon; and Peach Springs, Arizona.
What's included?
Rafting tours in Grand Canyon are pretty much all-inclusive. The price of most expeditions includes meals, non-alcoholic beverages, and all your camping gear. Some companies also include pre/post trip transportation, meals, and pre/post trip lodging. While not required, an additional potential cost on trips is tips for the guides at the end of the trip.

Each outfitter follows their own guidelines and protocols. However, the National Park Service licenses all companies, guaranteeing a high level of safety and service. The company that you choose will depend most upon which has the trip that best fits your time schedule and interests.
Why is trip insurance recommended?
Most outfitters will not allow date changes or refund money if people need to cancel their reservation (including illnesses, exceptions are being made for Covid) particularly last minute. Outfitters struggle to fill spaces last minute and they can only take a limited number of people on the river making refunding money not financially viable. Because of this we encourage guests to consider travel insurance. This way if you need to cancel your trip you will not be out all the money you paid for the trip.
Before the River
What do I bring rafting and how do I pack it?
You will receive a detailed packet of information pertinent to the specific outfitter that you have chosen. Here is our Grand Canyon Rafting Packing list as an example.

All outfitters provide dry bags for guests on river trips. You will receive one large dry bag for your sleep kit and duffel and one smaller dry bag for day use. Think of packing on the river as you do for a plane trip. Your large dry bag acts as your check-in luggage and your day dry bag works as your carry on. You access your large dry bag only in camp. Your day dry bag will be available at all times during the day. Learn more in our blog post about what to wear rafting in Grand Canyon.
What type of mindset is necessary for a Grand Canyon rafting trip?
For rafting expeditions a flexible attitude helps. Each day brings different and sometimes unforeseen situations. Grand Canyon presents its own set of unique conditions, from the peacefully sublime to the ferociously thrilling. People often step outside their normal comfort zones, allowing them to get more out of their trip. The varying elements dictate a varied routine, but within several days most people find their rhythm.

After many days spent on the river experiencing the heart-pounding excitement of large rapids, great hikes, breathtaking scenery, sleeping under the stars, pristine wilderness, serene stretches of river, the power of the elements – wind, sun, rain, heat and cold, can lead people to be exhausted. This is a vacation that many return from tired, dirty, and fulfilled.
On the River
What are the river guides like?
The National Park Service requires Grand Canyon River Guides to have specific job qualifications and safety certifications. All guides have at least a WFR (Wilderness First Responder) Certification, CPR and a Food Handler's license.

Guides not only satisfy the job qualifications and certifications for Grand Canyon National Park, but possess a multitude of skills. They serve as a naturalist, historian, geologist, cook, sanitation expert, and medical technician to name just a few. Furthermore, guides safely operate and maintain a raft and all other equipment over the course of upwards of 250 river miles for up to 2 weeks.

To lead successful Colorado River trips, guides possess a genuine love and deep interest in the Grand Canyon. They enjoy sharing their passion and knowledge of the river.

Prospective guides spend three to five years perfecting their Colorado River rafting skills before earning the position of "Trip Leader". Many have spent years working other rivers before coming to Grand Canyon. It takes a committed and passionate person to be a successful guide on the river and in Grand Canyon. No matter which outfitter you choose, your guides will be dedicated and talented professionals who work 5 to 9, not 9 to 5.
What is an average day rafting in Grand Canyon?
Expect the days vary on the Colorado River. On average you'll spend around five hours rafting broken up with stops along the river. When not rafting, time is spent hiking and exploring side canyons, eating meals, or just relaxing in camp.

Guides tailor trips to the season, group abilities and interests, and weather conditions to give the best experience possible. Discussion of the Canyon's natural and cultural features take place during hikes, at sites of interest, in camp, and on the boat. These impromptu discussions help bring the Canyon to life and provide a richer context to your experience.
What is hiking like on the rafting tour?
Some of the highlights of your rafting trip may be off the water, as you discover hidden places on side hikes within the Grand Canyon. Trips may stop to hike once in a day or potentially up to three shorter hikes throughout the day. With a little luck you may even get a layover (spend more than one night at the same camp) and take the whole day to hike and make up river miles the next day.

The easiest hikes require negotiating a few yards of beach sand or stepping over a few rocks. While others may be several miles over rough trail, climbing steeply up a hot hillside, requiring the use of both hands over awkward boulders. You may need to exercise caution as you totter on a narrow trail above a steep cliff. Guides are happy to help novices with hand and footholds and reassurance. Once the river trip is under way, all side canyon hikes are optional. You can choose to relax by the river instead.
Where do we camp along the river?
Grand Canyon river trips are expeditions, not tours – there are no assigned camp sites. After a full day of rafting and hiking, the guides will find a place to camp for the night. Some sections of the Canyon have generous big beaches; on other sections of the river the camps may be sparse and smaller.

Upon arrival at camp, the trip leader will announce where the kitchen and toilet(s) will be set up. All passengers will form a "bucket line" to pass the gear off the boats and up to the beach. This includes all your personal gear, the kitchen, and community camping gear. Once the boat is unloaded, the guides will set up the kitchen and community camping gear, while you set up your own personal camping area. Soon after setting up camp, the guides will begin to cook dinner. This is often a good time to write in your journal, read a book, or take a refreshing bath or "power nap." Those who want to help with camp chores are always welcome!

The guides will wake you early in the morning with a call for "coffee". When you hear the breakfast call, it means time to come to the kitchen area. After eating your breakfast, you will have a chance to pack your personal camping gear. The guides will break-down the kitchen and start to load the rafts. You may carry your gear to the beach area in front of the boats. When the guides have secured the deck, they will ask everyone to form a bucket line once more to help load the raft. Once all of the gear has been loaded and stored securely, you will board the rafts for another fantastic day of rafting and hiking.

Is it possible to fish on the trip?
With a valid Arizona Fishing License it is possible to fish the Colorado River and it's tributaries. Most people find themselves so busy hiking and enjoying the views that they end up fishing minimally.
Food & Beverages
How are river trip meals?
At the beginning and end of each day, the guides cook a fresh breakfast and dinner providing nutrition to keep the trip healthy and happy. Grand Canyon guides shine when it comes time to cook and you will find that nothing tastes better than beginning your day with some cowboy coffee and ending your day with a freshly made Dutch oven dessert. For lunch, most outfitters provide a build-your-own sandwich bar with plenty of fresh fruits, vegetables, and snacks to keep you going throughout the day. Top of the line coolers keep food fresh for 16 days or more.

Can rafting food meet my dietary restrictions?
With advance notice, rafting outfitters are prepared to satisfy a participant's specific dietary needs. If you have any severe food allergies, please contact your outfitter before your trip.
Are beverages including alcohol provided on Grand Canyon trips?
Outfitters provide a wide variety of non-alcoholic drinks on the trip. The Grand Canyon National Park does not allow outfitters to provide alcohol. However, you are able to bring (or order) your own alcohol. Outfitter packing lists include information about bringing your own beverages.
Is there drinking water?
Water is life. In the desert environment of Grand Canyon that could not be truer. You will always have access to potable drinking water throughout the day. The guides will continually stress that you drink water and will make sure you have access to large water jugs to refill your canteens.
Sanitation & Facilities
How do you go to the bathroom on a whitewater rafting trip?
For solid waste, rafting outfitters bring clean and comfortable portable toilets. This facility will be available while in camp and there will be a smaller portable version that can be used during the day. As for urinating in the desert, "the solution to pollution is dilution", so the National Park Service requires guests to urinate in the river. However, this can be more difficult for female guests, so consider bringing along a two-piece swim suit or shorts instead of a one-piece suit to help make this easier. The camp toilet(s) are the first thing to go up while at camp and the last to be taken down. Ladies, we have a blog post with some more details on feminine hygiene.

What are the sanitation practices in camp when rafting?
Companies heavily emphasize sanitation and cleanliness on the river to prevent the spread of illness. Portable hand-washing devices are set up in every camp and during lunch breaks.
Can I bathe while on the rafting trip?
You may bathe in the Colorado River utilizing biodegradable soaps and shampoos (free of detergents). However, the Colorado River is cold! Most people bathe by jumping in to get wet, jumping out to soap up, jumping in to rinse off, jumping out and then drying off! You should bathe only in calm, shallow areas near the river banks. For safety, be sure to let someone know if you go off to a secluded spot for a bath. Solar showers are a bit of a nuisance to keep track of on the raft, but you may bring one if you wish. Use solar showers below the high-water line, and speak to your guide before setting one up.

Bathing or washing up in the waterfalls and side streams is prohibited. Due to soap residue being harmful to the sensitive aquatic communities in these smaller streams.
Conditions on the River
To learn more read our Grand Canyon Rafting Reviews!
Find Your Adventure…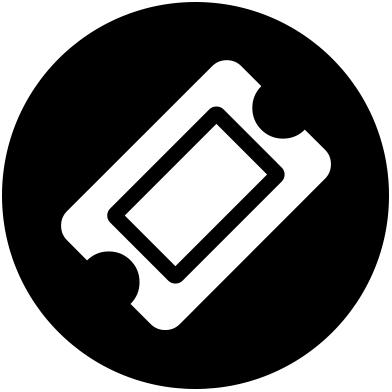 Find Your Trip
Request a trip search, we'll find tours meeting your criteria.
*** Our service is free to you and paid for by our partner outfitters. We guarantee the same price as booking directly with the outfitter.