---
5 out of 5 stars (based on 70 reviews)
---
Professional group that made planning the trip easy
Thank you!
We've had great service from Rivers & Oceans for both our rafting trips. Coming from the UK, we needed a lot of help and support, and their friendly staff have been a godsend especially during the last two years during the pandemic.
This white water rafting trip far exceeded my expectations!
Beautiful excited experience.
7-day Upper Grand Canyon; a trip of a lifetime that will be forever be in my heart!
I had the trip of a lifetime visiting the Upper Grand Canyon (7 days) in July 2022. I cannot stress enough the beauty, isolation, sense of wonder and excitement, excellence in staff, and ease of booking of this trip. This will be forever in your memories, so go ahead and go to the Grand Canyon!
I highly recommend Rivers & Oceans as they helped me assess different booking options, provided timely and relevant information, and were always available by email and phone. They know the river very well and had good suggestions. Due to a time crunch I was able to assess the options and complete the booking in less than 5 business days; Rivers and Oceans was key in helping me doing so. Their customer service is probably in the top 5% percentile out there. Let them guide you through the process and trust their judgement, as they have good experience in the Canyon.
Best.Trip.Ever.
From the planning with Rivers and Oceans to the caring and awesome guides from the Outfitter to the whole group we spent 7 days with…it was awesome. Cannot put into words. It exceeded all expectations.
Amazing trip!
We had an incredible experience due to our excellent guides. Our guides were knowledgeable with excellent leadership skills. We experienced a shift in the weather, but our guide TJ and his crew keep us all safe. I was nervous, but not scared, we were informed of the weather's patterns. Our guides were knowledgeable, and experienced. They genuinely cared about everyone having a great time. My guide had the ability to read the water, he made a quick decision to rearranged a few of us to properly balanced the draft and to provide us a safe passage through the rapids. Our guides worked as a team. They made my trip memorable and amazing. THANK YOU, loved the experience! I will always remember this amazing trip. Also, the views were incredible.
Everything was absolutely amazing!
I knew I would love it but I didn't realize I would be obsessed. I was absolutely living my best life down on the water. I'm already planning my next trip. Huge shoutout to Dave, Matt, and Bryce, they were completely amazing and made the trip.
Fantastic Trip
No way to fully capture the experience and wonder of this trip and explain it to others.
More Grand Canyon Rafting Information
Check out our Grand Canyon overview page or our Grand Canyon FAQ's. Please contact us below for help finding your ideal trip!
With over 100 different Colorado River whitewater options planning the best Grand Canyon rafting trip can be challenging. We can help you narrow down the rafting trip options to those trips that work with your schedule and are still available. Since 1987 our service has been free and we work with 16 Grand Canyon outfitters. The cost is guaranteed to be the same rate you would get booking your trip directly with an outfitter.
Find Your Colorado River Whitewater Adventure…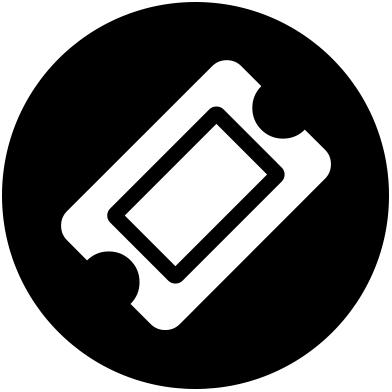 Find Your Trip
Request a trip search, we'll find tours meeting your criteria.
*** Our service is free to you and paid for by our partner outfitters. We guarantee the same price as booking directly with the outfitter.
Start Planning Your Best Adventure
Dispatches from adventure tours around the world and tips for intrepid travelers. Read Our Blog
If you're looking for a last-minute Grand Canyon rafting trip, there is availability and we find people last-minute spots on a weekly basis throughout the season. Here are some tips to help you secure your spot on a trip.
One of our most commonly asked questions here at Rivers & Oceans is the inevitable "What is the bathroom situation when rafting the Grand Canyon?". While we wish it was just as simple as plumbing pipes and flushable toilets, we're here to talk about The Groover, which is the next best thing.  
One of the more infamous rapids of the Grand Canyon is Crystal Rapid. It ranks between 7-10 on the Grand Canyon rapid scale depending on how high the river is flowing. The rapid itself is created from Crystal Creek entering on river right and Slate Creek entering on river left at the same point on the Colorado river.