Espiritu Santo Island
Safari Camping
Luxury Camping in Baja, Mexico
Kayak, snorkel, hike the Sea of Cortez
Ocean Wildlife Safari
Sea of Cortez Safari Camping
Snorkel with sea lions, tropical fish and whale sharks (conditions permitting on trips starting in January & March only). Kayak the turquoise waters of the Sea of Cortez. Release sea turtle hatchlings into the Pacific (on December and January departures). Walk among giant cactus of Espiritu Santo Island or try your hand at fishing.
Spend a week outside La Paz, Mexico luxury camping on the white sand beaches of Espiritu Santo Island National Park. Walk-in tents with 2 cots, pads and pillows allow for comfortable sleeping after each day's adventures.
People prefer this Sea of Cortez trip because it does not require the sea kayaking tour commitment of 4 to 6 hours of paddling per day and usually entails moving camp once during the week unlike the Pangas Tour.
The World's Aquarium
Jacques Cousteau called these waters "The World's Aquarium." They provide habitat for over 900 species of fish and nearly 32 types of marine mammals. Recognized as a UNESCO World Heritage Site for being the richest body of water on the planet, the Sea of Cortez provides a must-see destination for ocean lovers.
Experienced Guides/Outfitter
Our outfitter has led expeditions for over 25 years with a history of environmentally responsible tours in Baja. Their knowledgeable guides will share the cultural and natural history of the Baja region and you'll enjoy authentic cuisine on your adventure. As always, there is no fee for our service; we guarantee the same cost as booking directly with the outfitter.
$1,200 per person
Quick Facts
Length: 7 days, nights (4 camping  2 hotels)
Price: $1,200 per person
includes two nights hotel accommodation, all meals from breakfast day 2 through lunch on day 6, tents, sea kayaks
Single accommodation fee:  Approximately $125 (hotel) and $150 (tent)* Limit of 2 single tents per trip.
Season: Dec – Jan & March
Min. Age: 5 years
Activities: Sea kayaking, snorkeling with whale sharks (weather and presence of sharks permitting on trips launching in January and March only) and sea lions, hiking, fishing and turtle release
Paddling per day: 1-8 miles *skiff supported
Meeting Place: La Paz, Mexico
Ending Return: La Paz, Mexico
Espiritu Santo Island Trip Details
Not needing to move camp daily allows for a variety of daily activities. Professional guides lead sea kayaking excursions suited for the group's ability with motorized skiff (boat) support encase paddlers need a break and for those that aren't interested in paddling. Manta rays and dolphins are commonly sited in the turquoise waters with a back drop of volcanic cliffs and cactus.
The skiffs allow access to more of the Espiritu Santo Island including a spot where sea lions like to play and swim snorkelers. Weather permitting, the skiffs provide an opportunity to snorkel with feeding whale sharks (the world's largest fish) on January and March trips. In December it's possible to snorkel with whale sharks by planning an extra day  in La Paz (see can help arrange this).
Finally, (in December and January only) there is an optional trip to Todos Santos on the Pacific side of the Baja to help release tiny sea turtle hatchlings.
Video: Espiritu Santo Tour
Day 1
Arrive La Paz International Airport (IATA), Mexico. You will need to arrange a taxi ride to hotel Posada LunaSol where reservations will be provided as part of the trip. An evening on your own allows time to explore La Paz. Consult the in-room notebook for restaurant ideas.
Day 2
A group breakfast (start of included meals) in the morning provides the opportunity for an orientation with your guides at the Posada LunaSol Cafe.  After picking up rental gear transfer to camp on Espiritu Santo Island via motorized boats (1.5 to 2.5 hours).
Lunch takes place upon arrival at camp. Enjoy the afternoon camp and kayak orientation followed by time for a short paddle, snorkel or swim.
From Espiritu Santo you travel north visiting the sea lion rookery of Los Islotes to snorkel with these playful creatures.
Days 3-5
Each day select from guided kayak, snorkel and hiking excursions based upon your desires, abilities and the weather. Popular activities include morning fishing, snorkeling with a sea lion rookery and swimming with whale sharks*.
Day 6
Enjoy a morning paddle or hike and then an early lunch (last included meal of the trip) at camp before transferring back to La Paz. Around mid-day check into the hotel for a nice shower. Leave in the late afternoon for the optional Todos Santos sea turtle release at sunset and return to La Paz that evening for a late dinner on your own. Sea turtle hatching occurs only in December and January.
Day 7
Morning on your own, transfer from hotel to airport for flights or stay on in La Paz.
***Although guides do their best to adhere to the above itinerary, it is subject to change in order to provide the best experience possible based upon current conditions including weather.
Read More


Flexible Itinerary

Although you may set out with a general itinerary, your group and guides have the freedom to change course. Weather, kayaking and snorkeling conditions, as well as seasons of marine life in the area will shape the days and make each one optimal, showcasing the best of Baja.

Unpredictable Wildlife and Weather

While the whale shark snorkel is included in January and March's trip itineraries, this activity is dictated by the forces of nature. The sharks need to be present with calm seas in order to snorkel with them. For December departure dates it is possible to plan an extra day in La Paz for the whale sharks (we can help arrange this).

Although guides do their best to adhere to the itinerary, it is subject to change for reasons beyond their control including wildlife unpredictability, weather and port closures. If the port is closed due to high winds prohibiting traveling to the island on departure day, an alternative land based activity will take place for that day.

Packing

It is of utmost importance to pack light for this trip! Too much weight causes the boats to be overloaded. Bring only what you will use.

Bring a small to mid-sized duffle (approximately 14x14x24inches or 35x35x60cm) for clothing and personal items. If bringing your own sleeping gear bring another duffle of similar size for your sleeping bag, pad and pillow OR you can combine them into one larger duffle approximately 18x18x35inches or 45x45x90cm. Plus you will want to bring a day-pack for extra clothing, water bottle, sunscreen and camera to have with you daily. Snorkel gear and a wetsuit is yet another bag you may have while on the trip.

What's Included

Two nights hotel accommodation based on double occupancy, all meals from breakfast day 2 through lunch on day 6, purified drinking water with powder drink mixes and an evening cocktail. Walk-in tents, cots, pads and pillows. Transportation to all camps, national park fees, community camp equipment including kayaks and associated equipment, tents, motorized skiffs, captains, guides and crew/cooks.

What's Not Included

Airfare, airport / hotel transfers, meals on travel days to and from Baja, beer or soft drinks (there will be an option to purchase these and we will provide coolers with ice for storing them at camp), personal gear such as sleeping bags, snorkel gear and wet suits (available for rent in Baja) and guide gratuities.

Weather & Water Temperature

Trips run in December, January and March. December temperatures average in the mid 70's°F and water temperatures in the low 70's°F. January and March bring temperatures in the high 60's with water temperatures in the same range.

Group Size

Trip sizes are intimate and usually run between 8 and 16 people. There is one guide for every 8 guests.

Camp Life

Camp conditions are comfortable with with fresh water showers and a soft bed. A clean, private camp toilet is available. The crew handles most camp chores and prepares all meals, leaving you free to explore these unique and wondrous islands.

Meals

Meals are prepared daily by the camp chef. A tantalizing mix of local ingredients and Mexican flair combine to make delicious meals such as freshly caught fish prepared Veracruz style, chicken in mole sauce, and traditional Mexican Carne Asada. Plenty of cold refreshment and snacks are offered throughout the day. Our outfitter is able to accommodate most special dietary requirements.

Adventure Specialists

We've been connecting our clients to water adventures around the world since 1987. We partner with select outfitters who share our values and are pros at creating exceptional experiences. There is no fee for our service; we earn our commission from the outfitters we represent, and the cost of your expedition is the same as booking direct.
Trip Reviews
5.0 out of 5 stars (based on 1 review)
Snorkeling with Sea Lions in Baja
We had a fantastic day trip and overall experience on Isla de Espiritu Santo, a National Marine Park and home to Mexico's third largest sea lion colony. Rivers & Oceans set us up with a local outfitter in the area, and we had a blast snorkeling with the sea lions. Their guides were knowledgeable and fun, and the boat experience felt safe and well organized. After snorkeling with these playful animals at a beautiful protected reef, we went to a secluded beach where they had a delicious, fresh lunch waiting for us under a canopy. We enjoyed cold drinks and authentic food and then cruised back to La Paz as the sun was setting. Overall a great day, and would highly recommend booking through Rivers & Oceans for your adventure travel there in the future. Gracias por todo!
Choose Your Adventure
Sea Kayaking Tours
Our sea kayaking adventures explore remote territory in Baja, British Columbia, and Belize.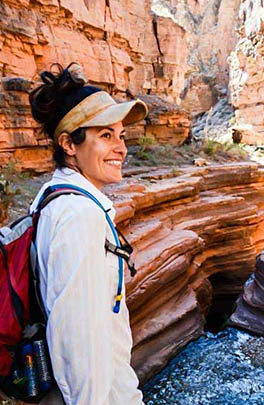 Custom Expeditions
Adventure connects people. We can customize your adventure from start to finish. CALL US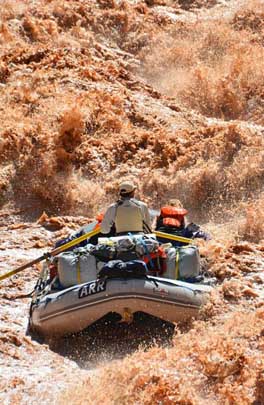 Grand Canyon Trips
Experience America's great adventure. Spend 3 to 18 days rafting the Colorado River.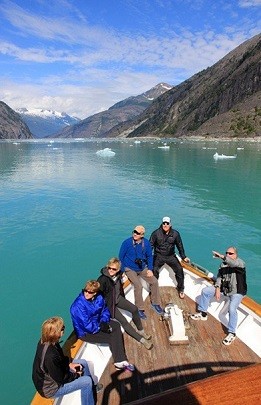 Small Ship Cruises
Check out our all-inclusive small boat expeditions to Alaska, Baja, Hawaii, Antarctica and Galapagos.