Luxury (Safari-Style)
Rafting Trips
One of the common requests for our custom rafting adventures is to have additional luxury. Safari style trips allow for the enjoyment of the outdoors without the need to "rough it." With a range of possibilities available, trip customization allows us to meet most groups' desires. Some people want sit down 3 course meals, and a hot shower. Others just want to be able to roll into a camp that is all set up with some appetizers and chilled beverages.
If glamping (luxury camping) doesn't sound nice enough, spend a night or two in river-side lodges as you float downstream or spend every night in a lodge. Having said that, some of the Safari Camps are nicer then the lodges.
Glamping Safari Style
Pampered camping means arriving each night at camp to a clean roomy walk-in tent with off-the-ground cots. High quality sleeping bags or flannel bedding are provided depending upon what will keep your most comfortable on that particular river. In the morning the crew will also break-down your sleeping accommodations, load them on rafts and head down to set-up for the next night. If you prefer there are also trips where you come back to the same base camp each night.
Riverside Dining
The menus are adjusted to meet the needs of the trip. Options include bringing along a professional chef, all organic foods, wine tasting, linen covered tables for sit down dining, and multi-course meals. Family style fine dining is a popular option to soak in company, incredible scenery, and culinary delights.
Additional Amenities
Depending upon the trip, some or all of the additional amenities below will be available. Customized trips are the best way to get your preferred experience.
hot showers at camp
masseuse
comfortable chairs
hot tubs or hot springs
fireside live music
Best Rivers for Luxury Rafting
Below are our preferred whitewater rivers for luxury rafting trips.
Our most popular luxury trip. Cataract Canyon provides similar scenery to the Grand Canyon with big high volume rapids most springs and early summers. Since Grand Canyon trips off only minor luxury many people pivot to raft Cataract Canyon which provides the best luxury rafting trips on the Colorado River.
Option to stay in lodges some nights. Rafts can run ahead to set up camp. Potential to have people on different length trips with historic dirt airstrips along the river. The upstream Middle Fork of the Salmon River has glamping options.
Potential to do a lodge-to-lodge trip with no camping. People can fly in or out on wilderness airstrips as well. Rafts can also go ahead to have camp set up for when you arrive.
Multiple Glamping options. Middle Fork Salmon Trips have some tasty menus and a sweep raft is common which actually goes ahead to have camp set up when you arrive.
Futaleufu River, Chile
One the best high volume rivers in the world. Trip options include travel from lodge to lodge or staying at a base camp with a bar and hot tub. The challenge for this trip is the travel to the river in northern Patagonia.
Grand Canyon, Arizona – Minor Luxuries
Trickier river for luxury trips. While there are some small changes to be made to increase the comfort on Grand Canyon rafting trips, options are limited due to the length of the trip and National Park Service regulations. The best luxury rafting trips in Grand Canyon are actually upstream in Cataract Canyon where more major luxuries can be provided.
Start Planning Your Luxury Adventure…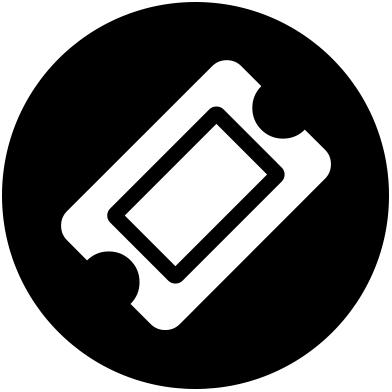 Find Your Trip
Request a trip search, we'll find tours meeting your criteria.
*** Our service is free to you and paid for by our partner outfitters. We guarantee the same price as booking directly with the outfitter.
Luxury to Meet your Needs
Luxury rafting trips are unique experiences developed for the group at hand. We know the options and what works best having run custom luxury trips for 25+ years. Learn more about ROCA (Rivers & Oceans Custom Adventures) or give us a call (928-526-4575). We also have more information about the differences between group, custom and charter trips and layover days.
Create Your Best Adventure
Tips for your unique custom charter trip.
If you're planning a trip to the Grand Canyon, an all-inclusive rafting trip might be just what you're looking for. Here's everything you need to know about these unforgettable adventures.
If you're planning a trip to the Grand Canyon, an all-inclusive rafting trip might be just what you're looking for. Here's everything you need to know about these unforgettable adventures.