Colorado River
Rafting
Looking for an adventure? Check out our favorite Colorado River rafting trips in Utah, Arizona and Colorado. Explore the rugged beauty of the American Southwest while experiencing the thrill of navigating through some of the most iconic canyons in the world. Here are some of the best Colorado River rafting trips that will have you paddling for more!
Cataract Canyon Rafting Trip
This trip takes place on the Colorado River in Utah's Canyonlands National Park. Shorter than many Grand Canyon trips, the tours last around 4-6 days. Trips cost around $1,500 to $2,500 per person. Kids must be 16 years old for high water and 8 for low water trips. Expect high water, big volume waves during Spring and early summer after a winter with intense snowfall. As the river drops the rapids become more technical later in the summer.
Cataract Canyon Rafting Trips run some of the biggest and most exciting in the West. In addition to big rapids and beautiful scenery, trips provide optional hiking with excellent opportunities to see the ancient ruins and rock art of the Ancestral Puebloan people. At night, you will be camping on the river shore and enjoying delicious meals cooked by your guides. The best time for this trip is between May and August.
Westwater Canyon Rafting Trip
Trips takes place on the Colorado River near the Utah/Colorado border. The trip lasts 2-3 days, and cost around $500 to $800 per person. The river rating of Class III-IV makes this trip usually appropriate for a minimum age of 8 years old but increases to 12 years old during high water. Trips run between April and October.
A great option for those looking for a shorter, intense rafting experience, Westwater Canyon Rafting Trips offer more consistent rapids throughout the run than Cataract Canyon including the infamous Skull rapid. Between rapids take in the stunning scenery and stop to explore the surrounding canyons and cliffs. Wilderness camp next to the river and eat tasty meals provided by the outfitter.
Find Your Colorado River Rafting Adventure…
Email
Questions? We'll get back to you with answers.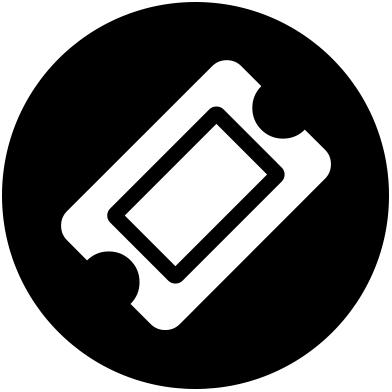 Find Your Trip
Request a trip search, we'll find tours meeting your criteria.
*** Our service is free to you and paid for by our partner outfitters. We guarantee the same price as booking directly with the outfitter.
Yampa River Rafting Trip
A tributary of the Colorado River, the Yampa River flows in northwest Colorado. The trip lasts around 5 days, and costs about $1,400 per person. Outfitters limit access to kids at least 12 years old (8 during low water) for this class III-IV river. The trip offers a mix of rapids and calm stretches of water, making it a great option for those looking for a more relaxed rafting experience. The best time to go for this trip is between June and July.
Yampa River Rafting Trips are popular with families due to the ability to increase the rapid excitement level by paddling an inflatable kayak. You will have the opportunity to explore the beautiful scenery, swim in the river, and enjoy delicious meals cooked by your guides. Spend the evenings enjoying the peacefulness of the wilderness as you camp on beautiful sandy beaches.
Grand Canyon Rafting Trips
The ultimate bucket-list rafting trip and one of the most iconic multi-day rafting trips in the world. The trip floats the Colorado River through the heart of the Grand Canyon. The classic full canyon trip lasts for 8 to 16 days (depending upon craft type) and the cost ranges from around $3,500 to $6,000 per person.
Trips as short as 1 to 3 days are also available (Check out our post on the best Grand Canyon rafting trips). Kids as young as 8 can go on motorized trips while they must be 14 for the oar/paddle raft trips. The difficulty of the rapids gets up to a solid class IV, with some of the biggest waves in the west. Trips run from mid-March through October.
The Grand Canyon Rafting Trip provides more than just rafting, it's an ultimate experience of a lifetime. Imagine yourself gliding through the crystal-clear waters of the Colorado River, surrounded by towering cliffs, colorful rock formations, and diverse plant and animal life. Trips also include hiking to hidden waterfalls, swimming in side streams, and exploring the remnants of ancient peoples.
Guides share their expert knowledge of geology, human and natural history and providing you with an in-depth understanding of the canyon.
Colorado River Rafting Trips
In general, all the trips offer a unique experience, whether it is navigating the big rapids, exploring ancient ruins, or simply enjoying the stunning scenery. All trips include camping, sleeping on the river shore, and eating delicious meals. They also often include side trips to hike and explore the surrounding canyons and cliffs.
Whatever trip you choose, a Colorado River rafting trip is sure to be an unforgettable adventure. So, pack your bags, grab your paddles, and get ready for an adventure of a lifetime!
Start Planning Your Best Adventure
Dispatches from adventure tours around the world and tips for intrepid travelers. Read Our Blog
While either a Grand Canyon rafting trip or a helicopter ride over Grand Canyon would be a trip of a lifetime for many people, it is possible to do both on the same trip. Numerous Grand Canyon Rafting trips in Arizona either start or end with a 5 to 7 minute helicopter ride in or out of the canyon. Below we walk through the different trip options. These rafting trips run from mid-March through October.
While our specialty is Grand Canyon rafting, we have complied a list of 1/2 day and 1-day Grand Canyon attractions that will heighten your experience and work with your schedule! Below we have activities just outside of the South Rim, farther south near Sedona, north by Paige, Arizona and finally west near Las Vegas.
With over 100 different options, one question we often hear is "what is the best Grand Canyon rafting trip?" In this post we break down what makes for a quality white water rafting experience and discuss our favorite trip options for rafting the Colorado River within Grand Canyon National Park.