---
5 out of 5 stars (based on 21 reviews)
---
Full Grand Canyon Rafting Trip
Rivers & Oceans helped us find the perfect outfitter and trip for our Grand Canyon rafting adventure! You can't go wrong with a travel agency like Rivers & Oceans
Loved every minute
I have more than enough rich memories to last a lifetime!
Full Canyon Motorized Rafting Trip
Rivers and Oceans helped make my GC river trip planning as easy as possible. Thank you for all the guidance and help every step along the way.
Rivers and Oceans made the process of finding just the right trip so easy!
I had a great time
Thanks to Rivers & Oceans services for providing the best experience of a lifetime for me, my kids and my friends.
The trip of a lifetime!
Breath taking views. Josh was attentive to everyone, entertaining and knowledgeable. I felt safe both on and off the river, including during some of the more steep hikes. JP the other guide in the lead boat was excellent too as was Luke the newest member to the crew. They were all hard working and took care of everything, plus more. They had some nice bonus surprises at the end of our 7 day trip.
Best.Trip.Ever.
From the planning with Rivers and Oceans to the caring and awesome guides from the Outfitter to the whole group we spent 7 days with…it was awesome. Cannot put into words. It exceeded all expectations.
Full Canyon Motor Trip
I went from fearing the water to loving the rapids. At age 76 that is a gift.
8-Day Full Canyon
Amazing and caring guides who made it fun for our whole group
World class, amazing experience!
We will highly recommend this trip and especially recommend the crew we had. Ask for Zach and Brendyce. They are masters in navigating the river rapids and amazingly nice!
Motorized Full Grand Canyon
Rivers and Oceans did a great job providing information about all outfitters on the Colorado River. It was easy to compare each without contacting outfitters individually.
Grand Canyon Rafting 8-days
Great awesome crew! Nice group! So much fun! Learned a lot about history of Grand Canyon!!
Full Canyon Motor
Even with having to re-book because of Covid, everything was handled seamlessly!
Colorado River Rafting
Really great experience – I would highly recommend!!
Epic family trip!
Simply, trip was even better than we expected. Rivers and Oceans provided all the information we needed to know and saved us hours of research!
Most Awesome Trip for our Family
Booking our rafting trip through Rivers and Oceans was the most efficient and productive way to sift through the many options. We couldn't have been more pleased! Clint found us the perfect trip!
Knowledgeable!
Rivers and Oceans did a great job managing all aspects of my trip booking. Knowledgeable and able to answer all questions or find something out for you. They were the best.
8 Day Full Grand Canyon Motor
Once in a lifetime experience, and the guides exceeded expectations in every way. Highly recommended!
Full Grand Canyon Trip
This is a once in a lifetime experience through one of the most majestic places on earth. The Rivers and Oceans team is highly professional and will do everything to make your journey highly memorable, they know every nook & cranny of this auspicious wilderness. I could not be more happy with my experience!
Trip of a lifetime!
Amazing experience, gorgeous views and lots of info given in advance so we knew what to expect. 😀
Unforgettable Experience!
The guides made the trip an absolute blast! They made sure we had an unforgettable experience and were very knowledgeable about the canyon and river.
More Grand Canyon Rafting Information
See all our Grand Canyon rafting reviews or our Full Grand Canyon Rafting Page. Please contact us below for help finding your ideal trip!
With over 100 different Colorado River whitewater options planning the best Grand Canyon rafting trip can be challenging. We can help you narrow down the rafting trip options to those trips that work with your schedule and are still available. Since 1987 our service has been free and we work with 16 Grand Canyon outfitters. The cost is guaranteed to be the same rate you would get booking your trip directly with an outfitter.
Find Your Colorado River Whitewater Adventure…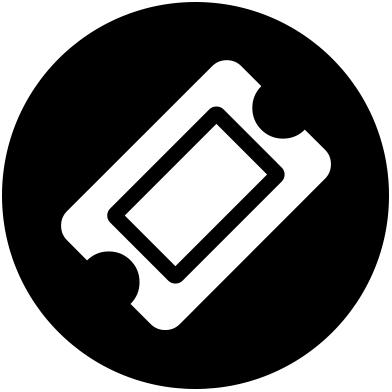 Find Your Trip
Request a trip search, we'll find tours meeting your criteria.
*** Our service is free to you and paid for by our partner outfitters. We guarantee the same price as booking directly with the outfitter.
Start Planning Your Best Adventure
Dispatches from adventure tours around the world and tips for intrepid travelers. Read Our Blog
One of the more infamous rapids of the Grand Canyon is Crystal Rapid. It ranks between 7-10 on the Grand Canyon rapid scale depending on how high the river is flowing. The rapid itself is created from Crystal Creek entering on river right and Slate Creek entering on river left at the same point on the Colorado river.
One of the first questions we ask people looking to raft the Grand Canyon is "what is your preferred craft?" In this post we break down how trips vary depending upon the type of craft you want ride down the Colorado River. The two main types of trips are motorized and non-motorized rafting trips.
Keep Reading > Motorized versus Non-Motorized Grand Canyon Rafting Trips
Transportation to/from Grand Canyon This article breaks down the main ways to get to meeting locations for Grand Canyon rafting trips and how to get back from the end point.…