Grand Canyon Whitewater Rapids
All Grand Canyon Rapids
Below we have rapids, access points and major features listed mile-by-mile with videos for some of our favorite Colorado River Rapids. At the bottom of this post is additional information about the river difficulty classification.
We also have information about the formation of Grand Canyon Rapids, how Colorado River flows affect the rapids, and the features of whitewater rapids.
Biggest Grand Canyon Rapids
Lava and Hermit are the biggest and most challenging rapids depending upon the flows and craft being used to run the river. These two rapids have the most flips. Crystal, Horn, and House Rock Rapid also cause many rafters problems.
Grand Canyon Rapid Classification
Colorado River Rapids are classified on the 1 through 10 Grand Canyon system. Class 10 rapids are similar to class IV+ rapids on the international system. While the rapids are what brings many people to raft the Colorado River the majority of the river is actually flatwater. Overall the gradient of the river is only 8 feet per mile but most of the drop comes in the big rapids. For example Lava Falls drops over 30 feet over a couple hundred yards.
---
Mile 0.0: Lee's Ferry (Put-in for all Full Canyon and Upper Trips)
0.2: Paria Riffle (2) – One of the side canyons that commonly causes the Colorado River to turn muddy.
2.8: Cathedral Wash (2)
8.0: Badger Creek Rapid (4-5)
1.4: Soap Creek Rapid (5-6) – The last rapid to be run in Grand Canyon
12.1: Brown's Riffle (2)
14.5: Sheer Wall Rapid (2-3)
17.1: House Rock Rapid (5-7)
17.7: Redneck Rapid (3-4)
20.7: North Canyon Rapid (4-5)
21.4: 21 Mile Rapid (4-5)
23.2: 23 Mile Rapid (4-5)
23.5: 23.5 Mile Rapid (4-5)
24.4: Georgie's Rapid (5-7), Named after Grand Canyon rafting pioneer Georgie White.

Find Your Adventure…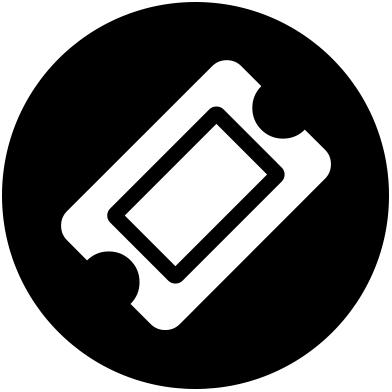 Find Your Trip
Request a trip search, we'll find tours meeting your criteria.
*** Our service is free to you and paid for by our partner outfitters. We guarantee the same price as booking directly with the outfitter.
24.7: 24.5 Mile Rapid (5-6)
25.1: Hansbrough-Richards Rapid (5-6)
25.7: Cave Springs Rapid (4-5)
26.8: Tiger Wash Rapid (5-6)
29.4: 29 Mile Rapid (4)
36.3: 36 Mile Rapid (4)
44.0: President Harding Rapid (4)
52.4: Nankoweap Rapid (2-3)
56.3: Kwagunt Rapid (5-6)
60.1: 60 Mile Rapid (4)
65.9: Lava Chuar Rapid (3)
69.0: Tanner Rapid (4)
69.9: Basalt Rapid (3)
72.9: Unkar Rapid (5-7)
73.6: 73.6 Mile Riffle (3)
75.8: Nevills Rapid (4-6)
77.1: Hance Rapid (7-8)
79.1: Sockdolager Rapid (6-7)
82.1: Grapevine Rapid (6-7)
84.1: 83 Mile Rapid (4-6)
85.3: Zoroaster Rapid (4-5)
85.8: 85 Mile Rapid (3)
Mile 88.1: Kaibab Bridge and Phantom Ranch boat beach
89.5: Pipe Creek Rapid (3) – Take-out/Put-in for Upper and Lower Canyon Trips)
90.8: Horn Creek Rapid (7-10)
93.1: Salt Creek Rapid (3)
93.9: Granite Rapid (7-9)
95.5: Hermit Rapid (7-10)
97.1: Boucher Rapid (5)
98.2: Crystal Rapid (7-10) – See photo of Georgie White Raft running Crystal at highwater. Read story of Georgie running Crystal at high water.
99.7: Tuna Creek Rapid (6)

100.0: Willie's Necktie Rapid (5)
100.5: Nixon Rock (4)
101.1: Agate Rapid (3)
101.8: Sapphire Rapid (6)
102.6: Turquoise Rapid (3)
104.5: Emerald Rapid (3)
105.2: Ruby Rapid (6)
106.5: Serpentine Rapid (6-7)
108.4: Bass Rapid (3)
109.3: Shinumo Rapid (3)
109.6: 109 Mile Rapid (2)
110.0: 110 Mile Rapid (3)
111.4: Hakatai Rapid (3)
112.8: Walthenberg Rapid (5-6)
The fun line is on the left. There is a line between the big features.

113.6: Rancid Tuna Rock (3)
119.3: 119 Mile Rapid (2)
120.6: Blacktail Rapid (3)
122.2: Mile 122 Rapid (4)
123.3: Forster Rapid (5)
125.5: Fossil Rapid (5-6)
127.5: 127 Mile Rapid (4)
129.2: 128 Mile Rapid (4)
129.7: Specter Rapid (5-6)
131.1: Bedrock Rapid (6-8)
132.3: Deubendorff Rapid (6-8)
Deubendorff is exciting at most levels. The hole at the top causes problems and people can get thrown around running through the junk at the bottom left.
134.3: Tapeats Rapid (5)
135.4: Helicopter Eddy (4)
138.4: Doris Rapid (4)
139.2: 138.5 Mile Rapid (3)
139.7: Fishtail Rapid (4)
141.7: 141 Mile Rapid (2)
144.0: Kanab Rapid (4)
148.4: Matkatamiba Rapid (2)
150.2: Upset Rapid (7-8)
154.0: Sinyala Rapid (2)
165.0: 164 Mile Rapid (2)
167.0: National Rapid (2)
168.5: Fern Glen Rapid (2)
171.9: Gateway Rapid (3)
179.7: Lava Falls Rapid (8-10)
180.1: Lower Lava Rapid (4)
186.0: 185 Mile Rapid (2)
188.3: Whitmore Rapid (3)
Mile 187.4: Whitmore Helipad (Take-Out for Full Canyon/Put-in for Western Canyon)
205.6: 205 Mile (Kolb) Rapid (5-6)
209.2: 209 Mile Rapid (6)
212.5: Little Bastard Rapid (4-6)
216.0: Three Springs Rapid (3)
217.8: 217 Mile Rapid (5)
219.6: Trail Canyon (Ducky Eater) Rapid (2)
220.7: Granite Spring Rapid (2)
Mile 223.7: 224 Mile Rapid (3)
Mile 225.9: Diamond Creek (Take-out point for Full and Lower Canyon trips, Put-in for one and two-day trips)
225.9: Diamond Creek Rapid (3-4)
229.3: Travertine Rapid (2)
231.2: 231 Mile Rapid (5)
232.5: Killer Fang Falls Rapid (4-7)
233.9: 234 Mile Rapid (3-6)
235.3: Bridge Canyon Rapid (3-5)
236.0: Gneiss Canyon Rapid (5)
Mile 280.7: Pearce Ferry (Take-out for 1-day, 2-day, Western, Lower, and Full Grand Canyon Trips)
280.8: Pearce Ferry Rapid
How Rapids Are Formed
Grand Canyon rapids are generally formed when debris washes down a side-canyon into the Colorado River. The debris backs up the Colorado River and at times makes the main channel narrower. Due to the increased gradient and the constriction of the channel the river gains speed. The fast moving water runs over the steeper gradient forming waves and holes. Large rocks in the channel create holes like Crystal Hole and President Harding Hole at high water.
As the river hits the slower water at the bottom of the rapid the river's energy is dissipated by the formation of waves and boils. A secondary cause of debris in the river is chunks of rock falling off the walls of the canyon into the river. Read an excellent article about rapid formation.
How Glen Canyon Dam Releases Change Rapids
Glen Canyon Dam on Lake Powell releases different amounts of water throughout the day and throughout the year. Many times the flows will vary from 10,000 to 14,000 cfs (cubic feet per second – think of 10,000 basketballs flowing past a line across the river every second). As the flows change the rapids vary in difficulty. In general as the flow gets larger the rapids get bigger because the river carries more energy. However, many rapids will also washout as the river gets higher or easier runs will open up.
For example, when Lava Falls is over 15,000 cfs many groups will run the left side of the rapid but when the river is lower that side becomes too rocky and is more challenging than the right side of the river. Hermit Rapid's waves are biggest between 15,000 and 20,000 cfs.
Anatomy of a Rapid
The main feature of Grand Canyon rapids is the tongue ("V") a the top of the rapid. The river moves fastest and is typically smooth in the tongue. Waves form when this fast moving current runs into slowing moving current. When the slow moving current is due to a wall lateral waves are formed. When the current hits a pool of slower water a wave train is formed. Holes form when water pours over a submerged rock creating a single breaking wave (see video below for more information). Eddies form when the river flows past rock sticking out of the water. To fill the space behind the rock the river must travel back upstream forming an eddy. The video below shows the anatomy of a rapid much more clearly.
Video of Whitewater Rapid Features