Hidden Gems of the Ocean:
Unforgettable Ocean Adventure Travel Trips
Vast and awe-inspiring, there are few experiences more thrilling than exploring the ocean on an adventure travel trip. From multi-sport adventures in Belize to small ship cruises in Alaska, there are countless ways to experience the wonder and beauty of the ocean.
Most of the trips for the destinations below are about a week in length, we have links to individual trips to give you a better feel for prices and itineraries. With so many options available, we find it works best if you contact us and then we can point you in the direction of trips that best meet your needs. As always, we guarantee working through us costs the same as booking directly with the outfitter.
Paddle Through Paradise: Sea Kayaking in the Sea of Cortez
One of the most exciting ocean adventure travel trips is sea kayaking in the Sea of Cortez. This body of water, located between the Baja California Peninsula and mainland Mexico, is home to an incredible array of marine life, including dolphins, sea lions, and whales. Kayaking here allows you to explore the sea up close and personal. Paddle through crystal-clear waters while taking in the incredible scenery along the way.
Multi-Sport Magic in Belize's Beautiful Waters
Another amazing option for ocean adventure travel is a multi-sport ocean adventure in Belize. Belize is home to some of the most beautiful coral reefs in the world. In addition, a multi-sport adventure here might include activities such as snorkeling, scuba diving, and sailing. Explore the underwater world here teaming with colorful fish and other sea creatures swimming all around you.
British Columbia's Coastal Kayaking Adventure
Sea kayaking in British Columbia is another fantastic option for ocean adventure travel. The coastal waters of British Columbia offer incredible opportunities for kayaking, with beautiful fjords and rugged coastlines to explore. Paddle through ancient rainforests, past towering cliffs and along pristine beaches, take in the natural beauty and breathe in the fresh sea air.
Luxury on the Open Sea: Small Ship Cruises to Alaska, Baja, Galapagos, and Hawaii
For a more luxurious ocean adventure, consider a small ship cruise to Alaska, Baja, Galapagos or Hawaii. These cruises offer the opportunity to explore some of the most remote and beautiful places on earth from the comfort of a small ship. From the breathtaking glaciers of Alaska to the exotic wildlife of the Galapagos, these cruises offer a unique perspective on the ocean and its inhabitants.
Start Planning Your Adventure…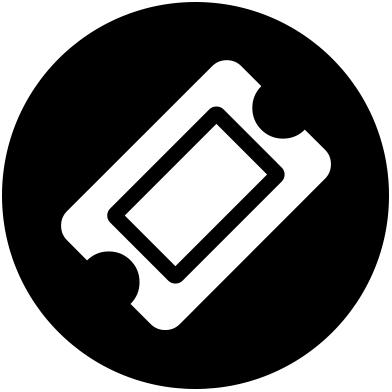 Find Your Trip
Request a trip search, we'll find tours meeting your criteria.
*** Our service is free to you and paid for by our partner outfitters. We guarantee the same price as booking directly with the outfitter.
Sail away to a World of Wonders: Galapagos Small Ship Cruises
Small ship cruises to Galapagos offer an intimate way to discover the unique wildlife and volcanic landscapes of this breathtaking archipelago. These cruises get you up close and personal with rare animals like giant tortoises, sea lions, and blue-footed boobies. Whether you're snorkeling, kayaking, or hiking, you'll be able to truly immerse yourself in the natural beauty of the Galapagos.
Uncover the Beauty of Hawaii on a Luxurious Small Ship Adventure
Hawaii's stunning beaches, lush forests, and stunning sunsets are just the beginning of what a small ship cruise to this tropical paradise has to offer. Explore remote bays and hidden waterfalls, spot whales and dolphins, or simply soak up the sun on the deck. With smaller ships, you'll have the opportunity to visit less-visited islands, offering a truly unique experience that will leave you with lasting memories.
Discover the Best Kept Secrets of Baja on a Small Ship Cruise
Baja offers a one-of-a-kind adventure for those seeking an escape from the hustle and bustle of daily life. With a small ship cruise, you'll be able to explore the rugged coastline, kayak with sea lions, and spot gray whales as they migrate to their breeding grounds. Whether you're looking to relax on secluded beaches or seek out adventure, a small ship cruise in Baja is the perfect way to experience this breathtaking region.
Not excited to sleep on a ship, luxury camp on the shore while Gray Whale Watching during the day.
Embark on an Epic Journey to Alaska with Small Ship Cruises
Finally, Alaska's breathtaking glaciers, towering mountains, and abundant wildlife are best experienced up close and personal on an Alaskan small ship cruise. With smaller ships, you'll be able to navigate narrow channels, explore remote bays and fjords, and see glaciers calving into the ocean. The experience is truly awe-inspiring, and you'll leave with a deeper appreciation for the beauty and majesty of Alaska's wild and rugged landscapes.
Embrace the Thrill of Adventure and Explore the Beauty of the Ocean!
In conclusion, an ocean adventure travel trip is a must-do for anyone looking for an exciting and unforgettable experience. Of all the options available, sea kayaking in the Sea of Cortez, multi-sport ocean adventures in Belize, sea kayaking in British Columbia and small ship cruises to Alaska, Baja, Galapagos, and Hawaii are some of the best. They offer unique experiences, beautiful scenery and the chance to see marine life up close. Don't miss out on the opportunity to discover the hidden gems of the ocean
---
Start Planning Your Best Adventure
Dispatches from adventure tours around the world and tips for intrepid travelers. Read Our Blog
A land of stunning beauty, Alaskan small ship cruises offer visitors the opportunity to explore remote wilderness areas and rugged coastline. One of the best ways to experience this incredible landscape, these voyages provide an up-close and personal look at Alaska's natural beauty and diverse culture, offering a truly unique adventure. From wildlife viewing to glacier exploration, there's something for everyone on a small ship cruise.