---
5 out of 5 stars (based on 14 reviews)
---
Excellent communication and great options available.
Awesome, Adventurous and Unforgettable Trip of a Lifetime!!
Fantastic experience and adventure in the beautiful Grand Canyon !
An unforgettable adventure!
The only way to experience the Grand Canyon is from the river!
Rivers and Oceans was an awesome company to book with!
They handled all of the reservations, called to make sure that I had all my questions answered before and after the booking, and sent emails to keep me updated and educated on what the trip would entail. I highly recommend Rivers and Oceans. In addition, the trip will go down as my favorite vacation. The scenery was second to none. There were so many activities to engage in! My adult children and I loved it!
Well done !!!!!!!
Rivers and Oceans not only booked our rafting trip but continuously updated us and sent us supporting info leading up to our trip. Very rarely in our travels have we been so pleased with the true customer service from Rivers and Oceans. We have only been home 2 days and from our bragging on the care of R & O several family and friends have already booked trips for next year. Fabulous experience!
Ranch & Raft Trip
This trip was well organized, coordinated and the guides exceptional. My favorite trip ever.
Perfect trip
Our trip was 3 days and 2 nights. We flew into the bar 10 ranch and were greeted with an incredible staff well organized and a wonderful experience. I loved the skeet shooting. We helicoptered down to the river the next morning fabulous experience. The rafting was smooth with some exciting rapids, the staff was conscientious, and the food was really good. It was a wonderful time for my son and me.
This is an amazing experience!
The guides are professional and deliver an incredible rafting experience. I would recommend this to anyone that wants to get away from tourists and see breathtaking views of the Grand Canyon!
I highly recommend it
This is really the trip if a lifetime. So many experiences packed into one trip.
Thank you
Amazing trip and great people to work with.
Unbelievable family experience and very affordable.
Super customer service, very experienced guides, we rate AAA.
Very family friendly
We highly recommend Rivers & Oceans if you are considering a raft trip in the Grand Canyon.
More Grand Canyon Rafting Information
See all our Grand Canyon rafting reviews or our Western Grand Canyon Rafting Page. Please contact us below for help finding your ideal trip!
With over 100 different Colorado River whitewater options planning the best Grand Canyon rafting trip can be challenging. We can help you narrow down the rafting trip options to those trips that work with your schedule and are still available. Since 1987 our service has been free and we work with 16 Grand Canyon outfitters. The cost is guaranteed to be the same rate you would get booking your trip directly with an outfitter.
Find Your Colorado River Whitewater Adventure…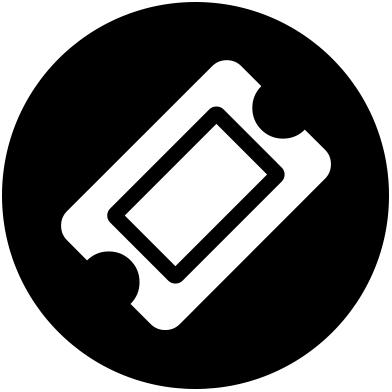 Find Your Trip
Request a trip search, we'll find tours meeting your criteria.
*** Our service is free to you and paid for by our partner outfitters. We guarantee the same price as booking directly with the outfitter.
Plan Your Best Grand Canyon Adventure
Dispatches from adventure tours around the world and tips for intrepid travelers. Read Our Blog
While either a Grand Canyon rafting trip or a helicopter ride over Grand Canyon would be a trip of a lifetime for many people, it is possible to do both on the same trip. Numerous Grand Canyon Rafting trips in Arizona either start or end with a 5 to 7 minute helicopter ride in or out of the canyon. Below we walk through the different trip options. These rafting trips run from mid-March through October.
While our specialty is Grand Canyon rafting, we have complied a list of 1/2 day and 1-day Grand Canyon attractions that will heighten your experience and work with your schedule! Below we have activities just outside of the South Rim, farther south near Sedona, north by Paige, Arizona and finally west near Las Vegas.
With over 100 different options, one question we often hear is "what is the best Grand Canyon rafting trip?" In this post we break down what makes for a quality white water rafting experience and discuss our favorite trip options for rafting the Colorado River within Grand Canyon National Park.